Tonight I'm going to share with you guys a real sexy amateur with some incredible juicy pointy big tits that I know you will love. Oh these boobies on her are really mouth watering. I can honestly say that I would pick these sexy big natural perky tits nudes above my sweet big tit Asian MILF of two too. And I freaking love those big Vietnamese titties so much as well if you've seen that blog already. She's one of my favorites too.
And of course you know that I'm a huge fan of all kinds of shape MILF tits sizes as well. Because I just love that you can tell they are all filled with warm mommy juices and they are just waiting for someone to suck on them to relieve them of some pain/weight they are carrying around. All these beautiful mom boobies look like they can burst any seconds if no one is going to suck on them. But I have to say that I think the ones tonight are definitely my favorite kinds. I just love how perky they look when she's holding them together.
And I know you're going to drool all over them too when you see how well they bounce when she's riding her hubby. Yup I also got a nice sweet original homeporn video of her riding her man. He's just like us, as he just needs a few strokes while seeing her natural soft tits going up and down to cum. Oh what a lucky dude he is.
Now look at these tits and tell me that you don't want them on your girl: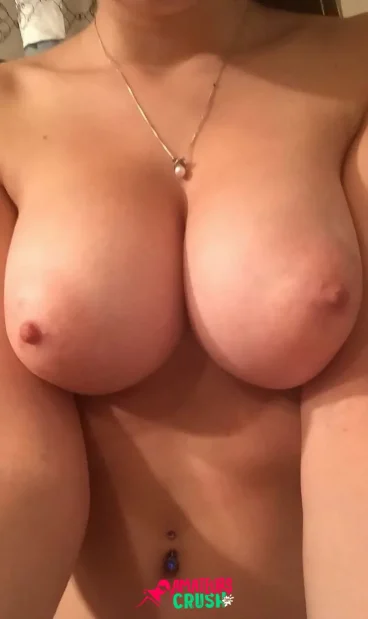 Oh man, what a beauty! Jesus Christ her man is so lucky to get to play with these perfect perky boobs every day. She's making my hands so itchy. I just want to give those naked perky tits a nice good squeeze! Don't you? She's definitely one of my favorite sexy naked wives at the moment on my blog.
[Read more…] about big natural perky tits amazing wifey nudes