Tonight's home porn submissions comes from Wesley. Thank you so much for sharing your sexy GF with us this week. I love these homemade amateur nudes of her.
She's a very hot young woman with a very beautiful fat pussy. I really like those thick outer juicy lips. She's making my mouth all watery. Now these are the kinds of pussies I like to eat! Yes I do like them meaty. It's just so super hot. And she got some nice pair of titties too. I bet you're having a lot of fun with this sweety in bed.
Keep sharing your amateur girlfriends and wives people! I really enjoy posting these real amateurs up on my amateur home porn blog. And I know you guys enjoy them too.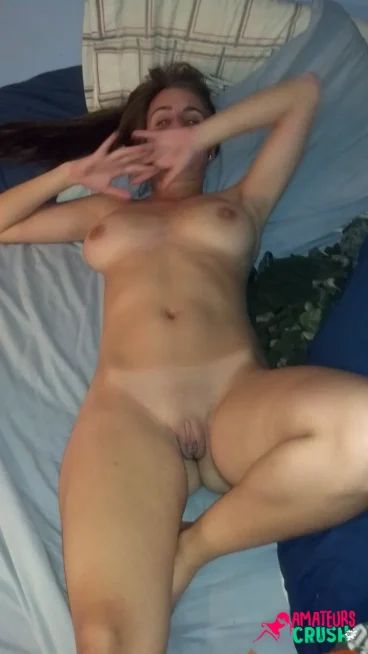 I really love these shy amateur nudes! At look at that tasty meat between her legs <3 Such a beauty. She got some nice thick fat outer lips.
[Read more…] about GF nude selfies submissions