Now this is a South African beauty that I would love to cream all day long! WOW, she's a super darn cutey! I really like her cute look. She's giving that wild sexy kinky vibe too. I just love her nudes. And I believe she's my first South African queen on my naughty naked girls blog as well. So Today is an extra special day for me.
I have to say, I've never tried an South African pussy before, but looking at hers makes me think that I'm really missing out on something. She's got some really fine juicy lips between her legs. I really like them fat puffy vagina's like hers. Those are the best ones. And she got a fantastic thick naked dreamy ass too on her.
And I love those puffy titties too on her. She doesn't have big boobies like this beach girl, but damn those are really suckable too!
Look at how fine this young brunette lady is: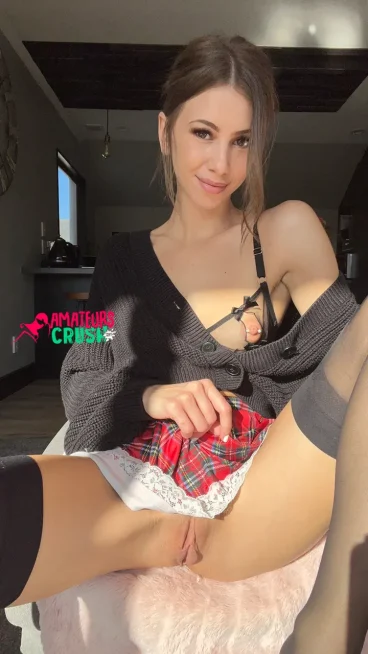 I'm not going to lie, she's one of the sexiest South African girl I've seen. Or maybe it's that combination of her puffy tits and pink tight pussy that makes her so wanted.
[Read more…] about South African nude puffy tits pussy babe