Oeeh, I got a sexy followup submission tonight for you from a great amateur couple! She showed her nice sexy fat pussy before in another submission that they did a few weeks back. And now you can enjoy her beautiful soft natural tits that I always knew she had.
God, she's a real beauty. Those tits are AMAZING! I love them all naturally & squishy like this. I really wish I could enjoy her too, but unfortunately for us he's probably keeping her for himself.
Look at this hot wet dripping tits pussy nude: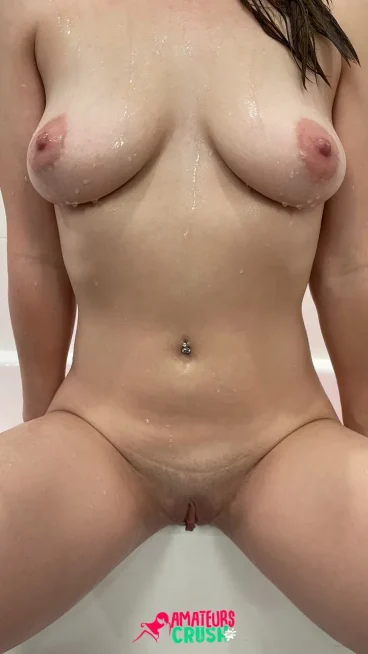 You wish you could be under her sucking those lips while running your hands all over her lovely breasts while she's sitting in this position. Oh man, she does look so freaking delicious in this picture!
[Read more…] about Soft natural squishy tits amateur wife homeporn