'I emailed you a while back about sharing my gf's nudes and I pussied out. After telling her about it though, she encouraged me to submit nudes of her as long as they do not have her face in them'
Now this is what I like to read when sexy amateur nudes get submitted for my porn site!
Thank you so much Jessica for giving Eric permission to share your homemade nudes with us tonight. I like you a lot already.
You're a freaking beauty with those humongous delicious titties of yours. You're going to make a lot of men happy tonight with these private home gf porn snap nudes. I just love sexy naked girlfriends selfies. Especially from beautiful girls with huge tits like yours.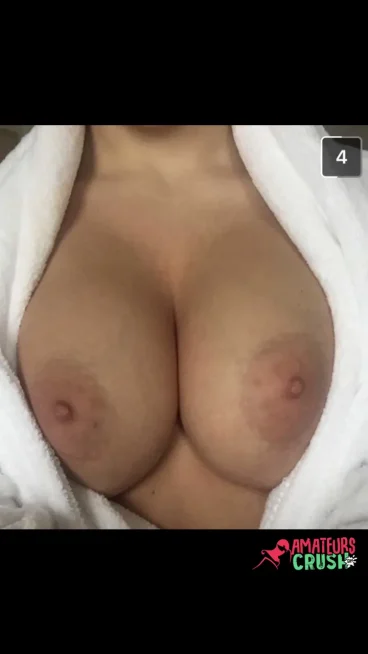 Look at these mesmerising big juicy tits <3 You wish your girl had these naturals to show them off.
[Read more…] about Eric & Jessica home GF porn nudes