Squishy natural suck-able big titties on this beautiful young happy sexy curly hair amateur. Can I introduce you to your new favorite teacher Ms. Hanna? Oh yes, she's a real amateur schoolteacher from the eight grade. Dads all over the world are going crazy over this naughty babe.
She's a real sexy young tutor that just likes having some fun. And you can tell that she's a real down-to-earth easy person to be with too, just like my sweet cute amateur nude student. I like her cute sexy smile a lot. And that lovely curly sexy hair makes her such a hottie too.
Now I believe that she's also my first girl on my naked girls blog that's a real qualified educator. So she's a real special one on my site. I definitely hope to have more of these fun adorable teacher nudes porn to add to my collection in the near future. Because they're the fine gems of our society that deserves extra attention and credits. So I'm so happy that I'm able to share her tonight with you guys. Enjoy!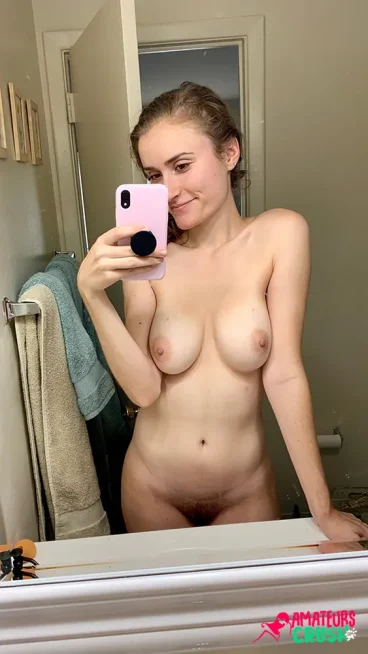 Do you like Ms. Hanna too? Of course you do! You know she's the fantasy of every schoolboy at the moment as well. I mean holy shit, who doesn't want her in front of the class? Just look at that dreamy naked body of hers <3 So hot!