Juicy, big and pointy torpedo tits (also known as banana boobs) is what this post is all about! If you don't know what that is, it's a set of beautiful naked big breasts that jut forward, in a very hot and sexy inviting fashion, akin to a shape of a torpedos (hence torpedo tits)! The description does sound very good, doesn't it? But if you still can't picture what I'm talking about, you can just look at these beautiful Amateur Porn Pictures of sexy naked girls down below! You'll understand then.. I just hope you will be able to handle these Amateur Pics of torpedos though! Because it's freaking awesome! Our torpedo boobs come in all sizes and shapes ranging from teen girls till MILFs! So yeah, every girl, regardless of age, can have them! Enjoy this boob post :3
So lets get started with our banana boobs. We'll start with a classic oldskool photo of a beautiful babe next to her rubber boat. You can see her hairy pussy with her nice shaped torpedo tits pointing at her targets: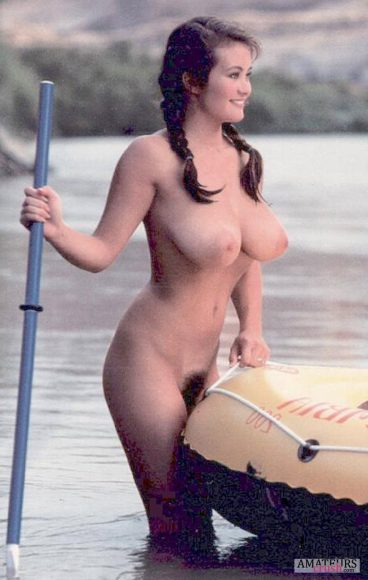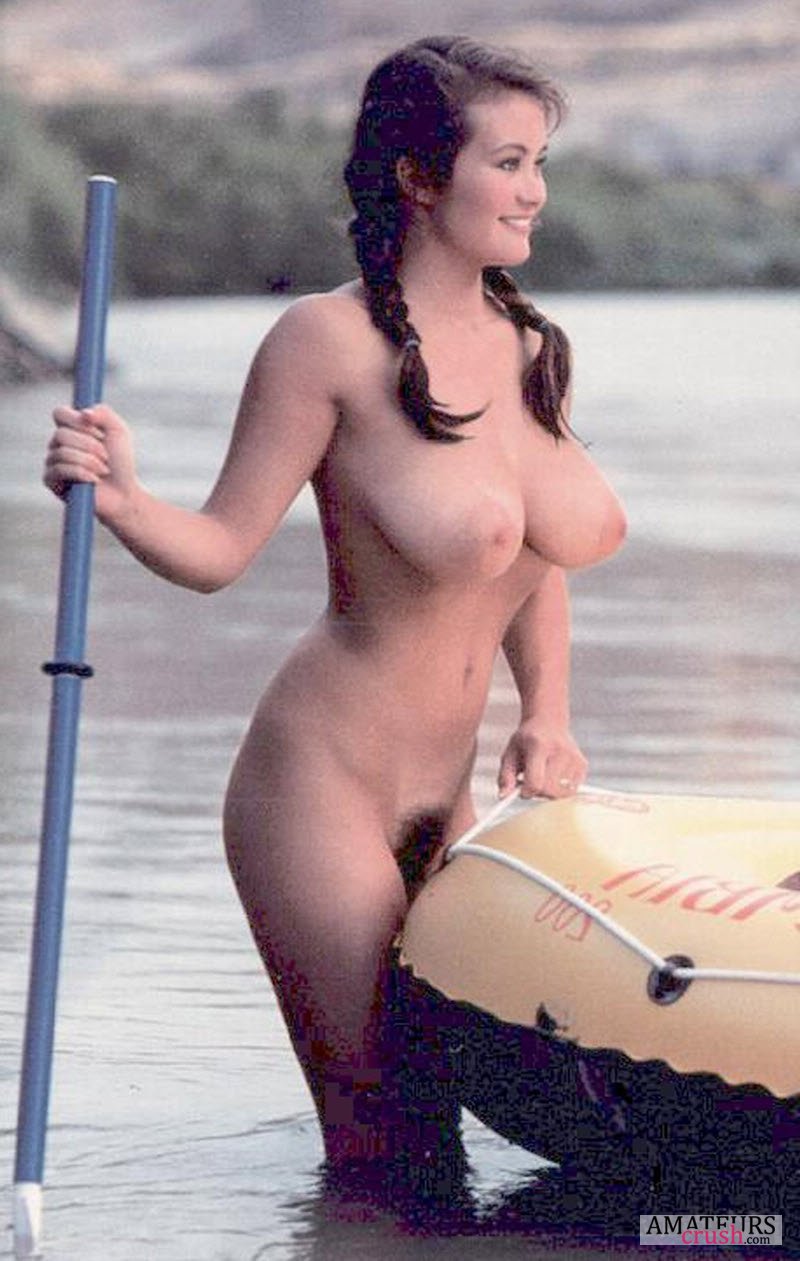 Torpedo Tits aka Banana Boobs
We are going to hit this one off with some beautiful pointy torpedos from military origin. This naked army girl is ready to fire them off! Just look at how those tits are jutting forward out of her bra <3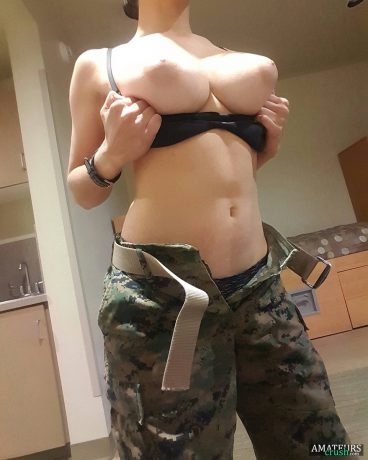 Followup by some gorgeous banana tits hanging over the camera from this MILF:
By now, you probably know why they are called torpedo tits, right? Banana tits pic tells more than a thousand words.
Next up we got a beautiful teen sitting on her bed with her tits out of her white top. She has those sexy and fantastic banana boobs hanging out with a cute smirky smile: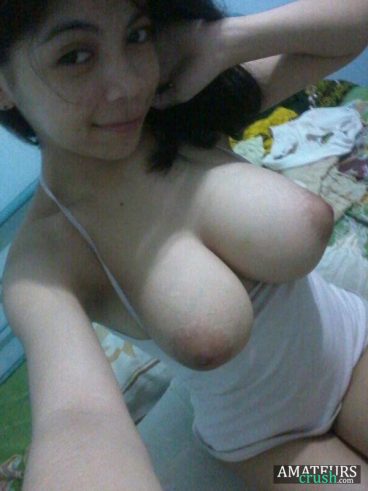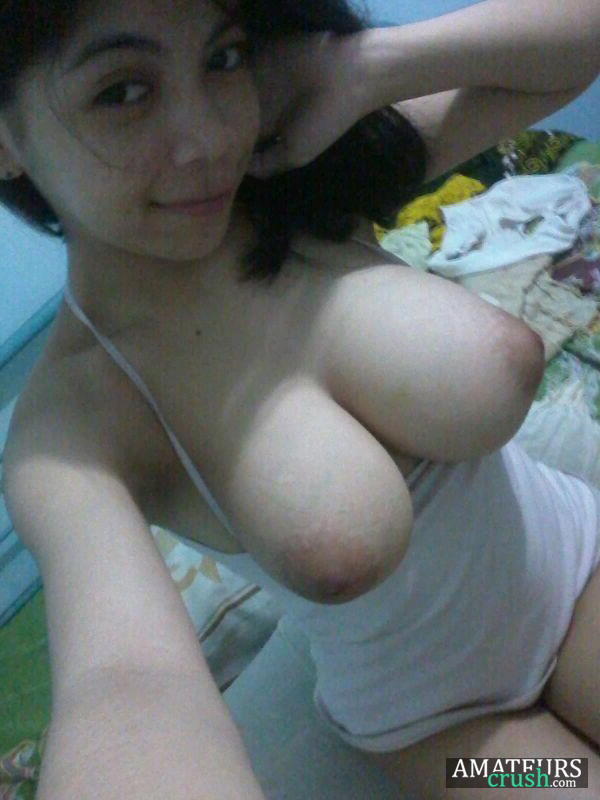 Close up? You got it! A nice up front up close picture of her torpedo tits pointing forward: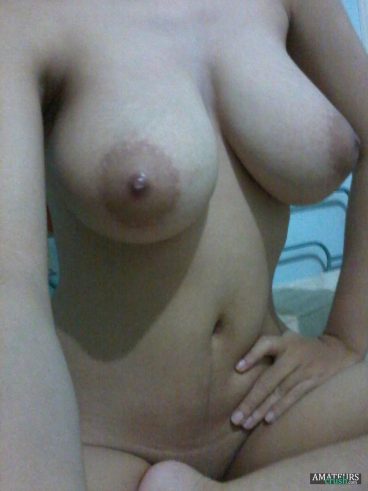 Looking very hot!
Followup by a young tattoo girl with a hairy pussy making this incredible photo of herself nude! These torpedo tits are looking upwards for a target to fire on: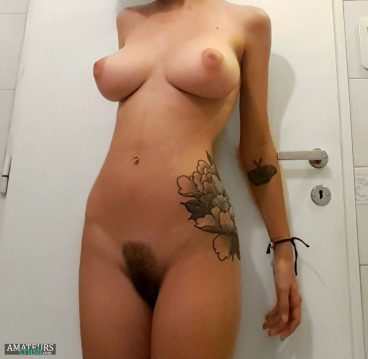 These sexy pointy tits can't be handled by everyone.
Here we got another hot and incredible banana boobs selfie of a tattoo girl, but this one is from the side: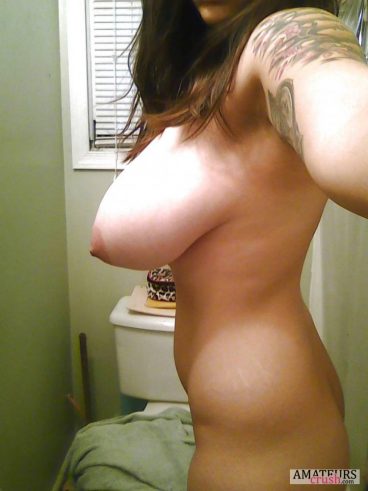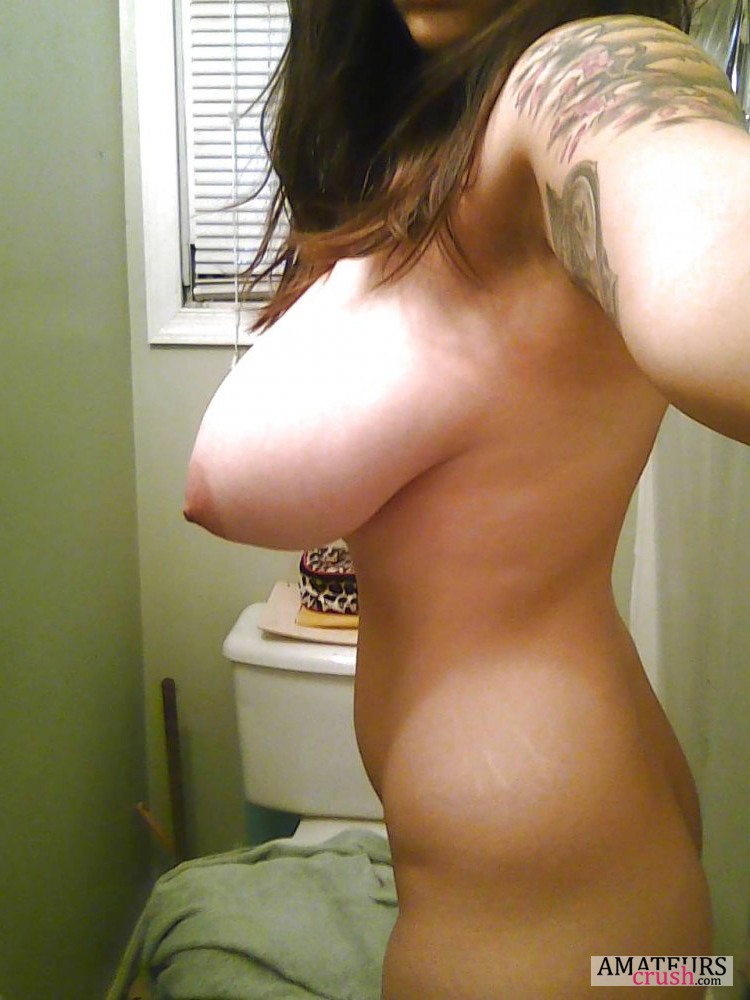 Feeling anything yet for these amazing torpedo tits?
Next up, we got a hijab girl flashing her beautiful banana tits (or if you prefer torpedo tits) outdoor in this selfie. This is a very risky thing to do for her though, so this makes it extra hot to look at!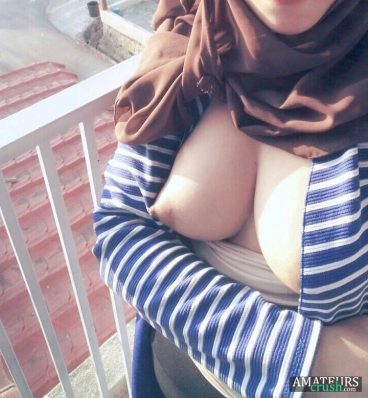 Another underboob torpedo tits pic of a hot nerdy college girl showing off: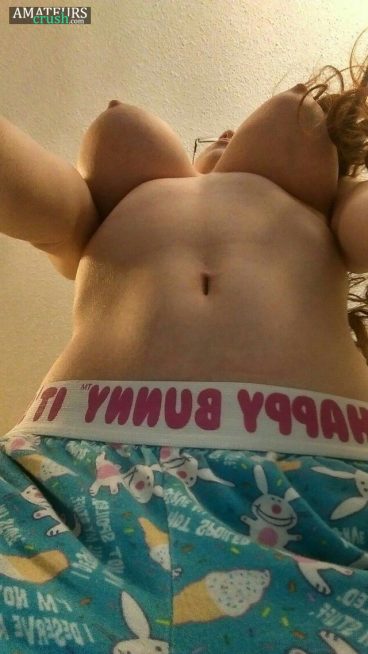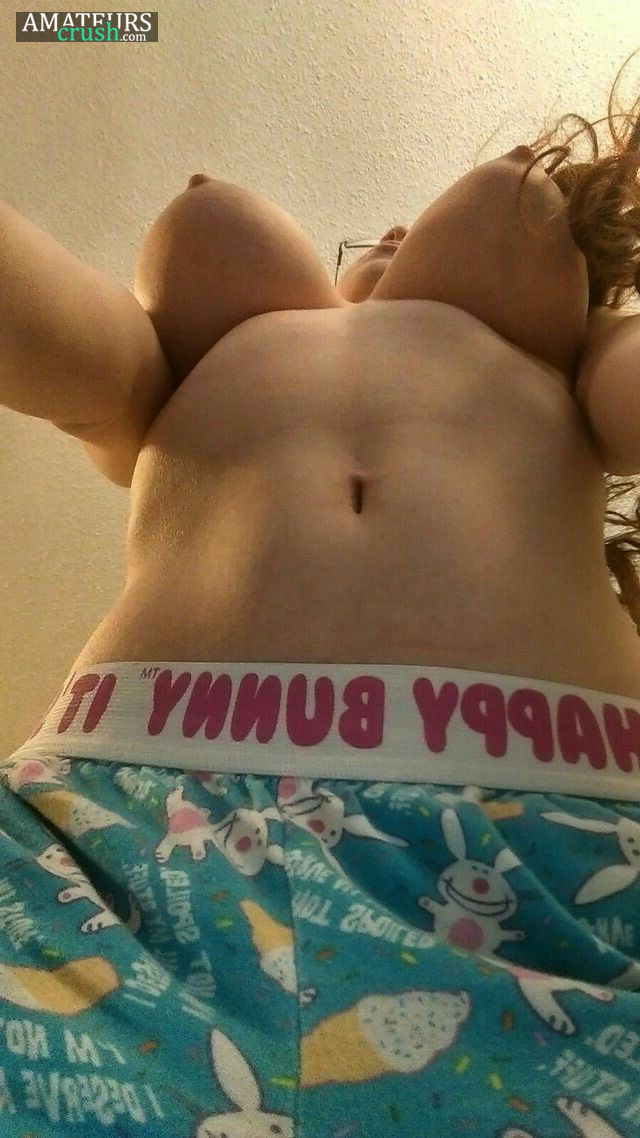 Since you are still looking at it, I can assume you just can't get enough of these beautiful and magnificent banana tits, can you? I told you that these sexy torpedo tits are freaking awesome!
Followup by another thick and sexy banana underboobs outdoor: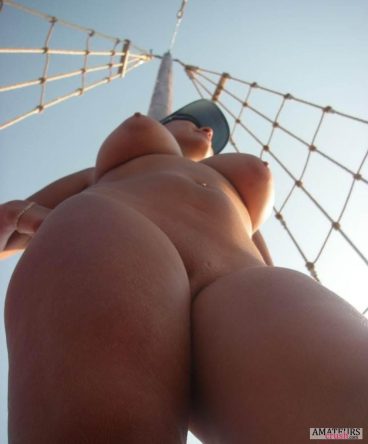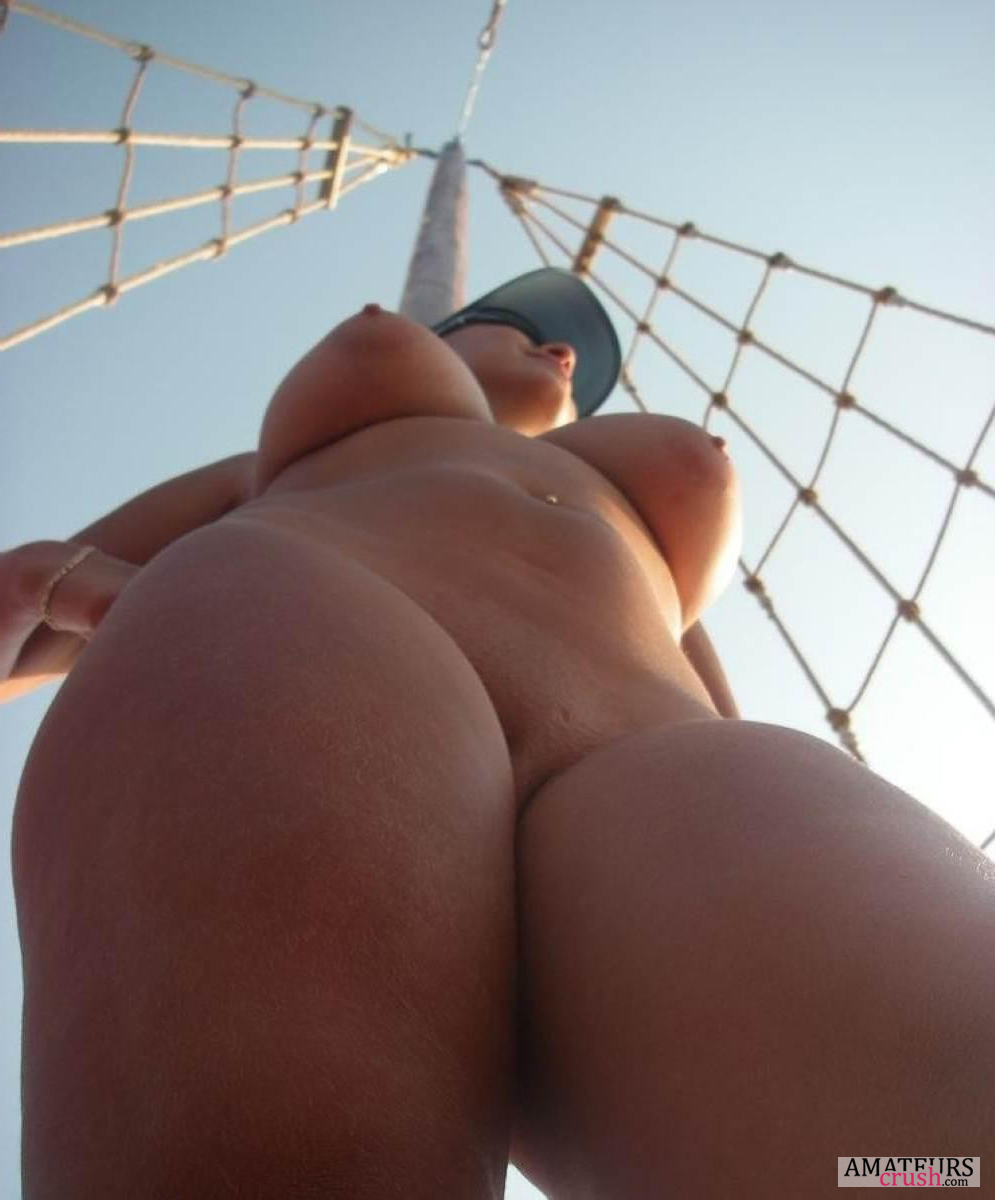 Pointy Banana Tits
You know I got plenty of sexy torpedo tits selfies for you to look at. So don't worry about that, I got you covered!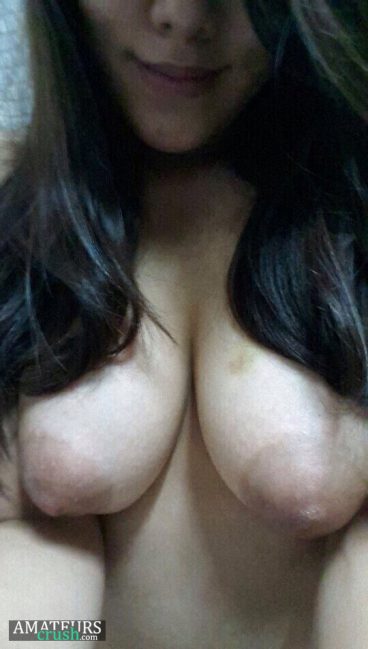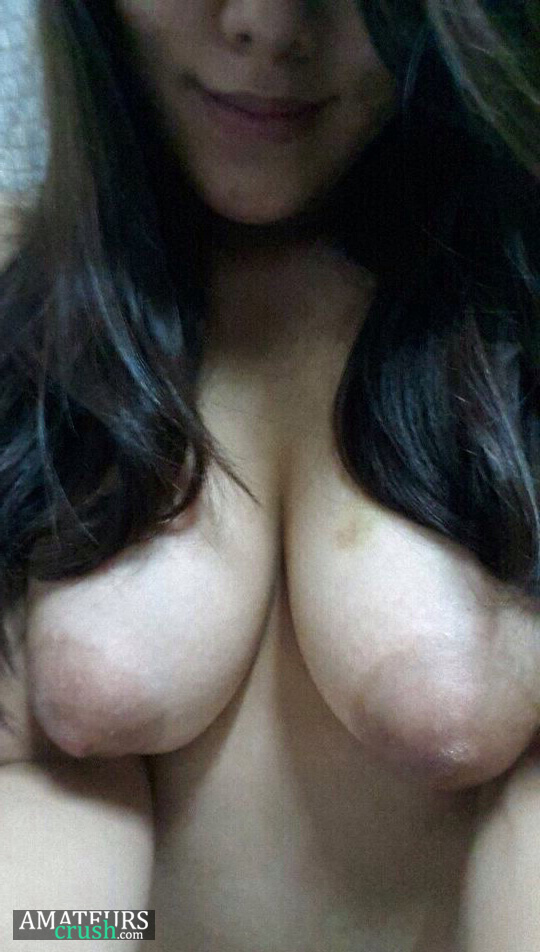 We got them banana tits in soapy conditions too. I at some point you need to clean these tasty looking banana boobs right? This girl made a very hot soapy torpedo tits selfie while she's at it: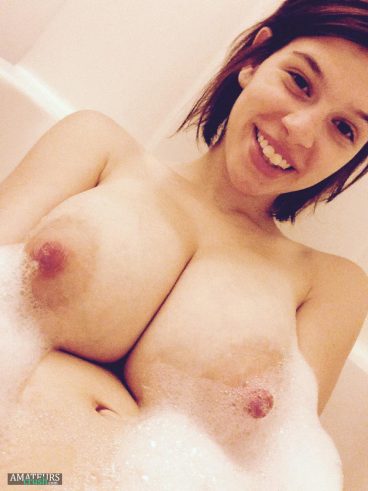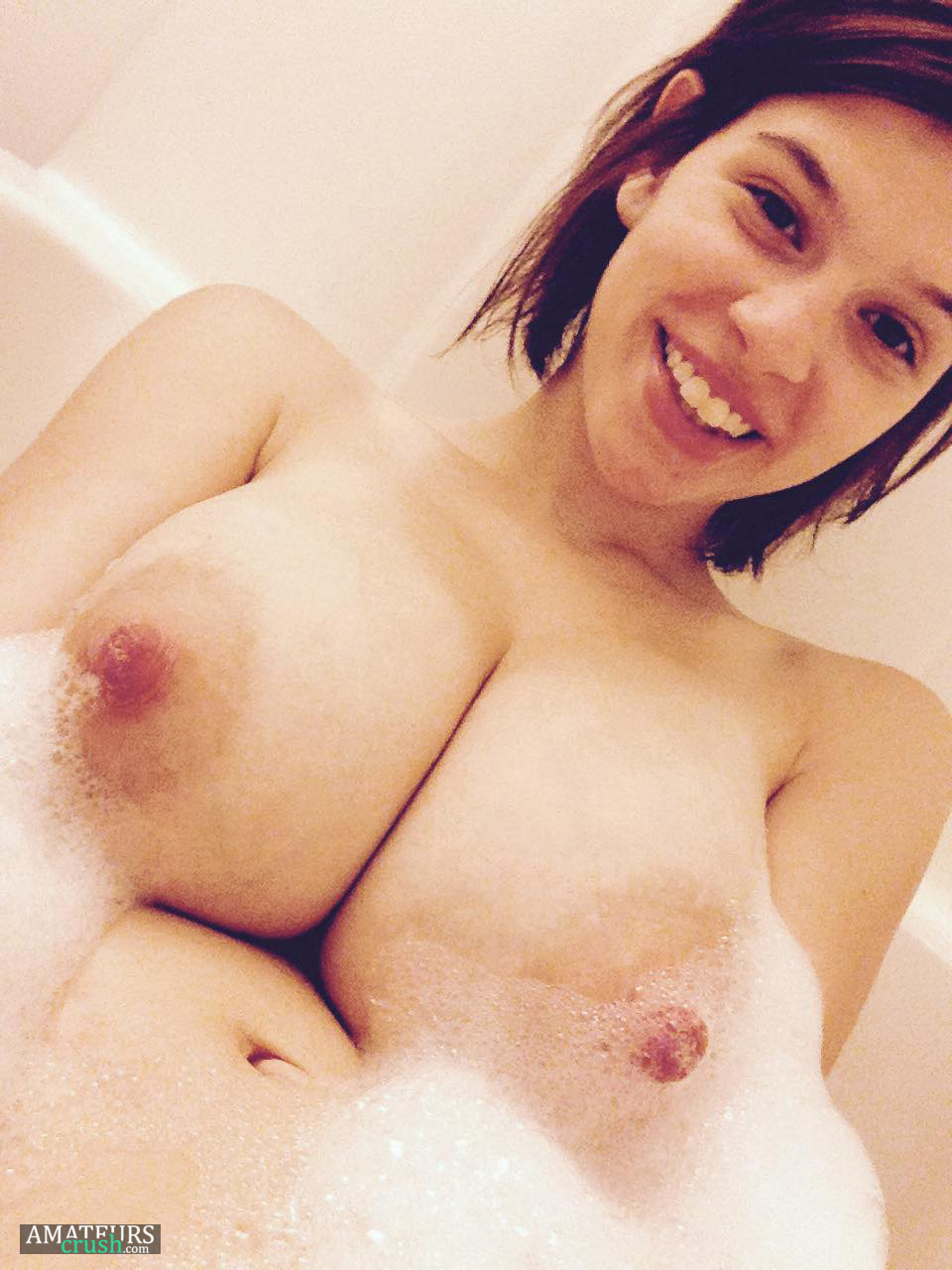 Wouldn't you love to help her wash those big pointy jugs..
Now this is a girl I would love to get on with. Look at how those pointy tits are jutting upwards! I like my torpedos looking up for their enemies. Playing with their hot nipples would surely make these torpedo tits fire off: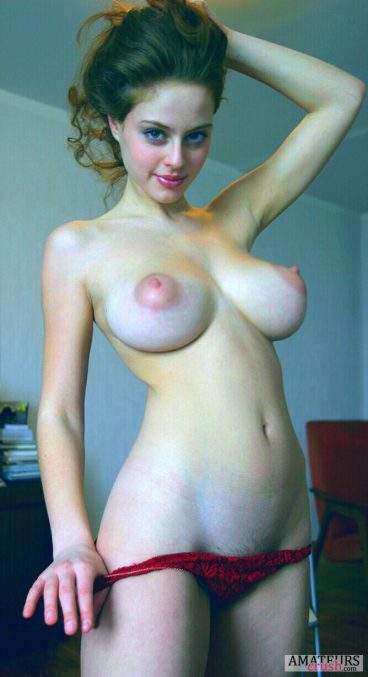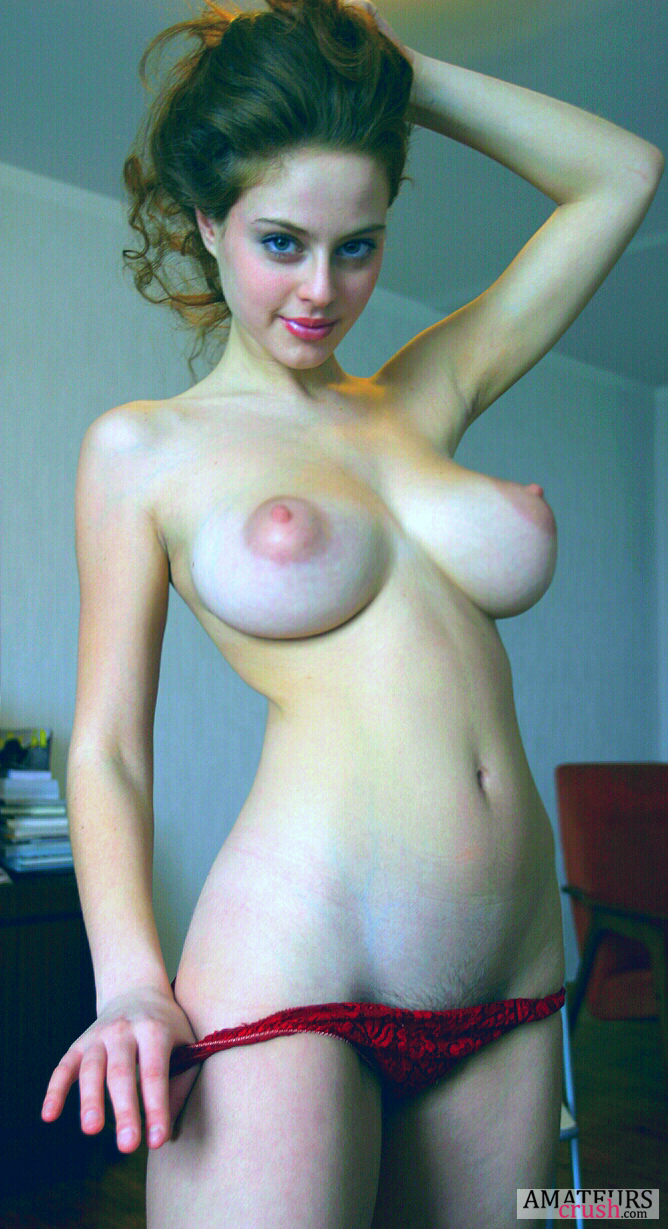 A hot sexy girlfriend, in her hot lingerie, sitting on the floor while her boyfriend shoot this incredible downwards picture of her banana tits: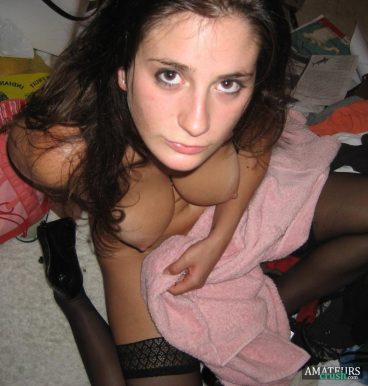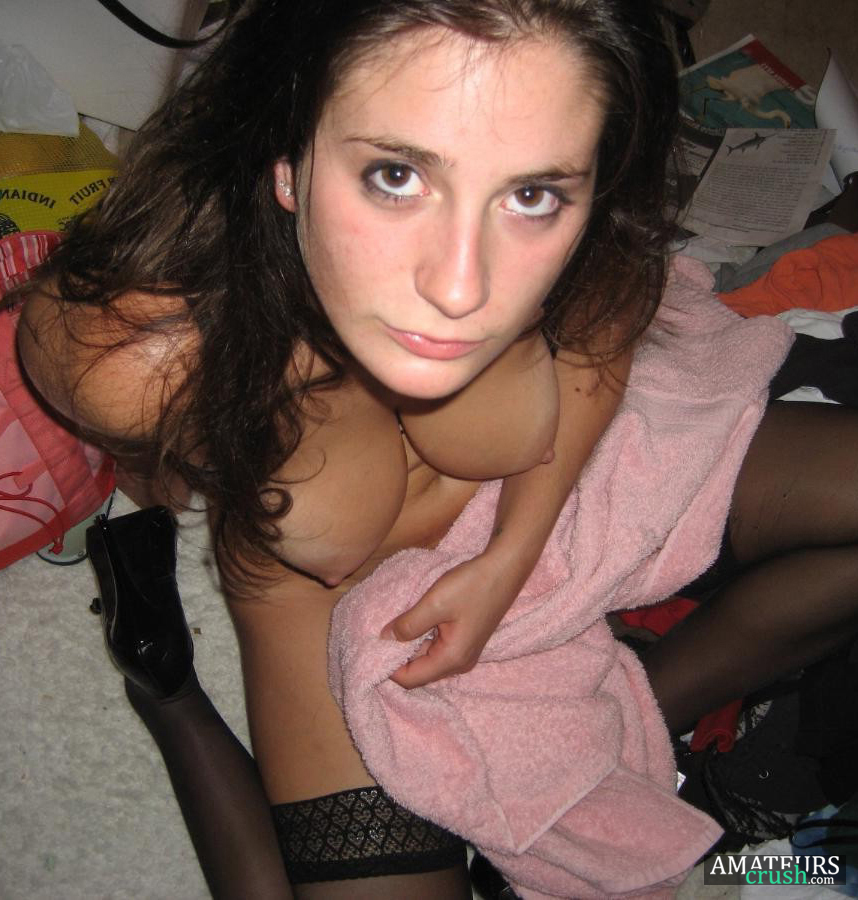 That attitude look she's giving though.. Yes girl, you are a slut and these pics of your freaking awesome pointy tits needs to be captured on cam!
Another incredible tasty looking banana tits from down under: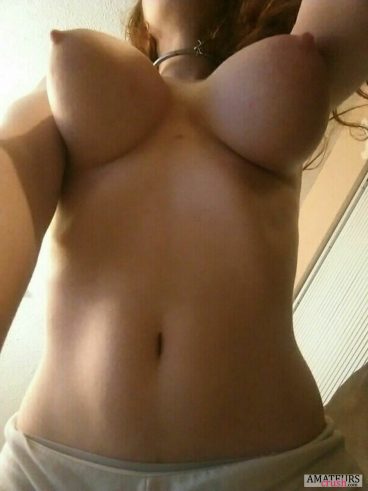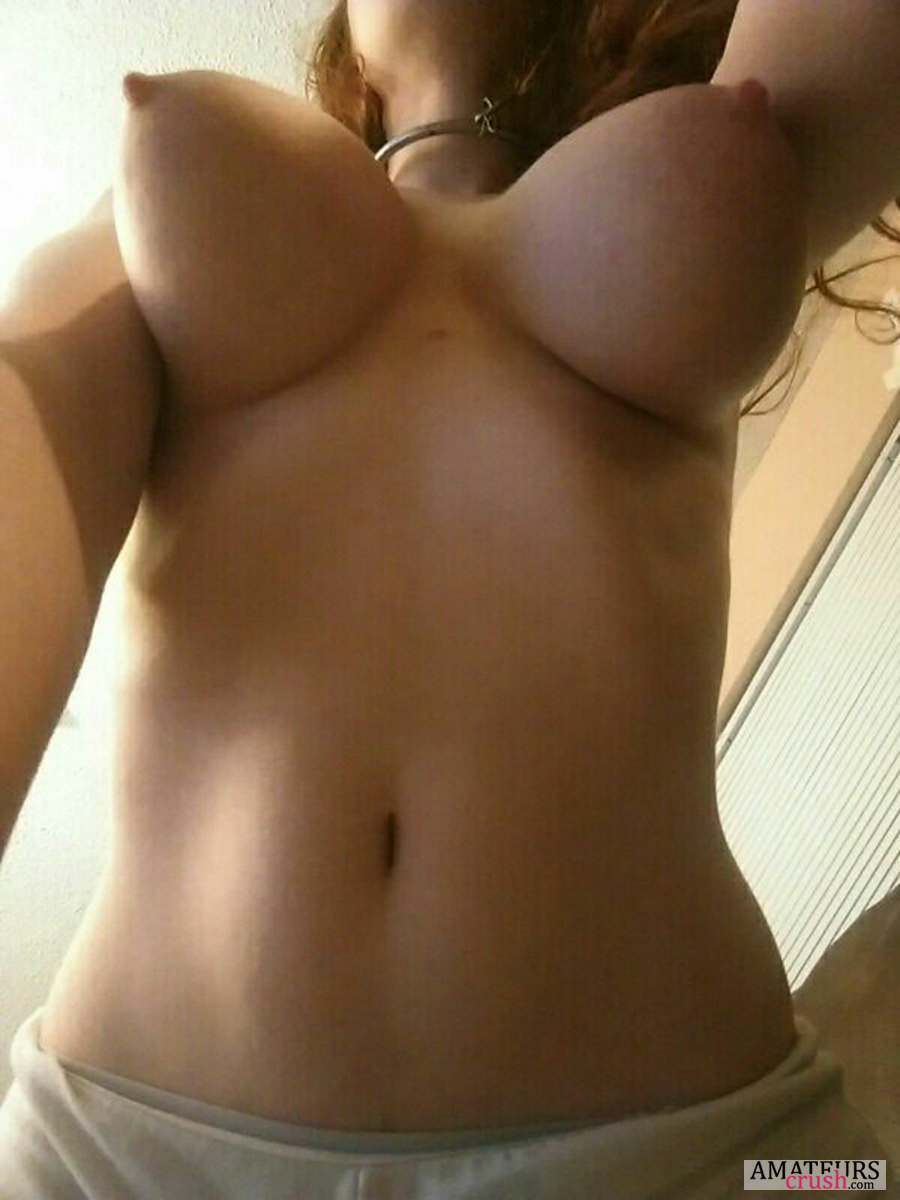 Down-under view or sideways are the best ways to gaze at these banana boobs, right?
So this college girl is proud of her banana tits. You can tell by her face this slut loves to show them off: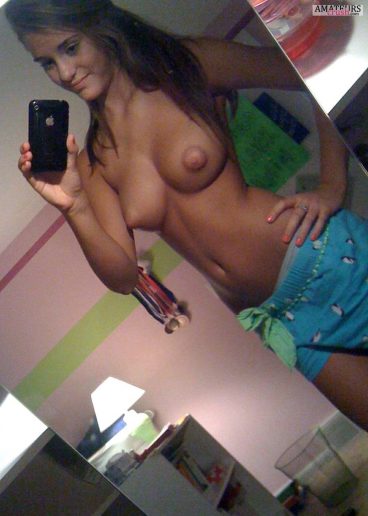 This is a more better college girl selfie. She's all nude here and sticking that ass of hers back for this superb pose: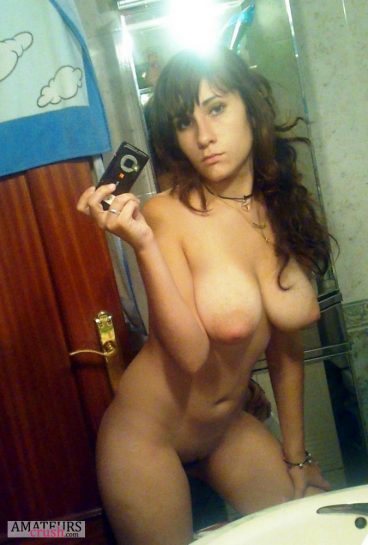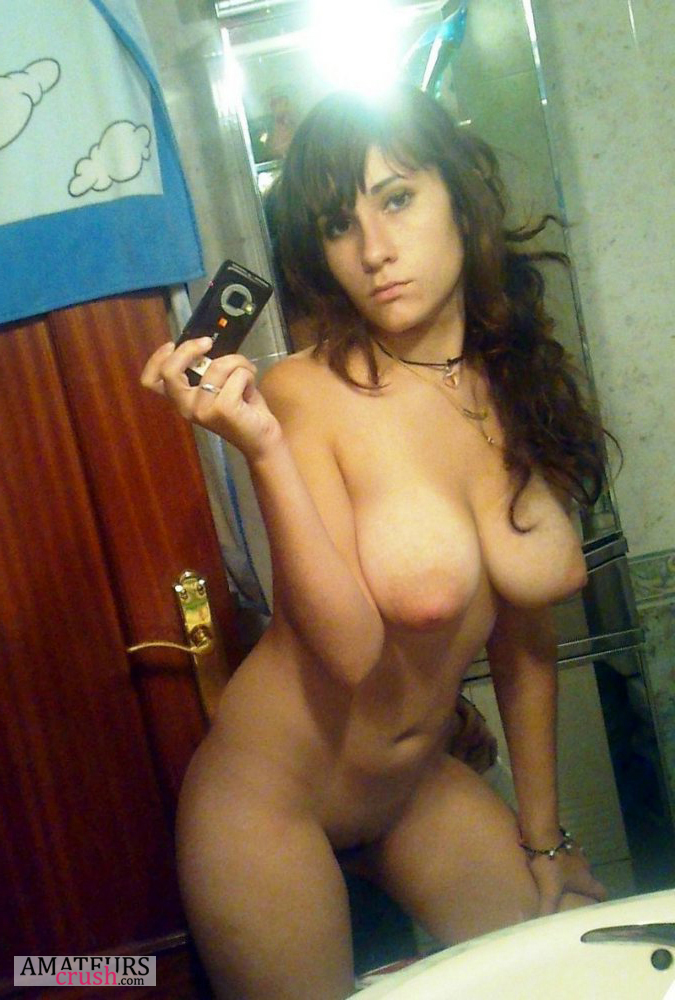 These sluts are just begging for somebody to play with their banana tits..
In the next picture we got a very sexy natural redhead bending over for a nice peek in shirt of her incredible hot torpedo tits: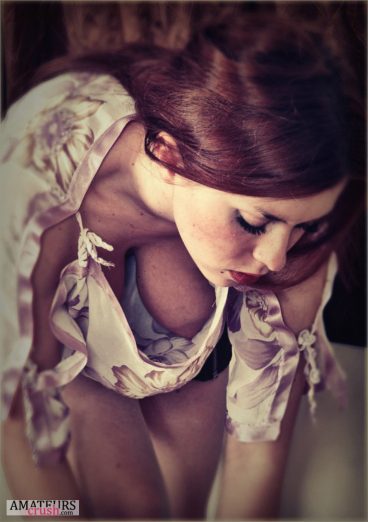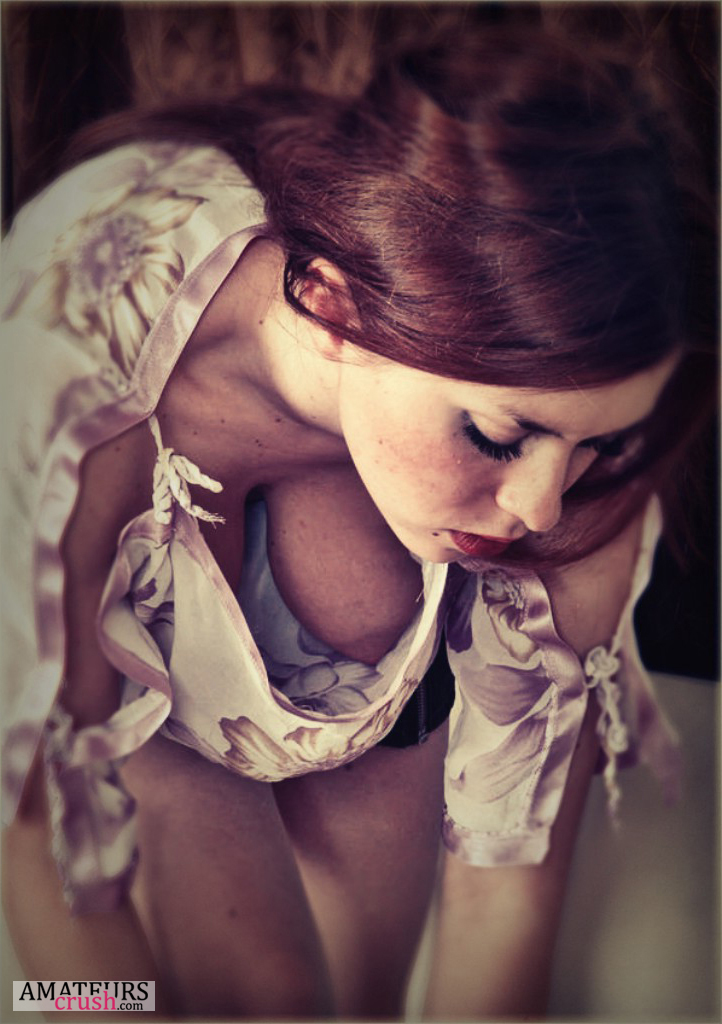 The chances that you would get this perfect view from a hot girl is very slim! So better enjoy her banana boobs here now!
More Banana Boobs
Ebony torpedo tits are hot too! She's sitting outdoor in the sun for this awesome photo: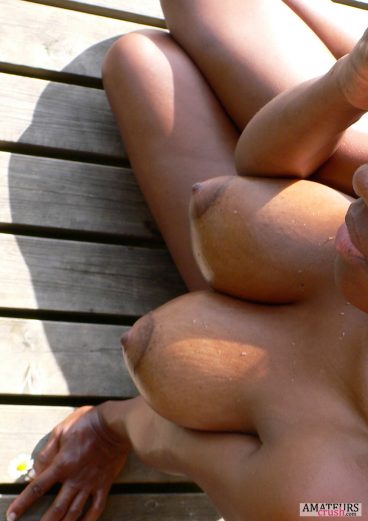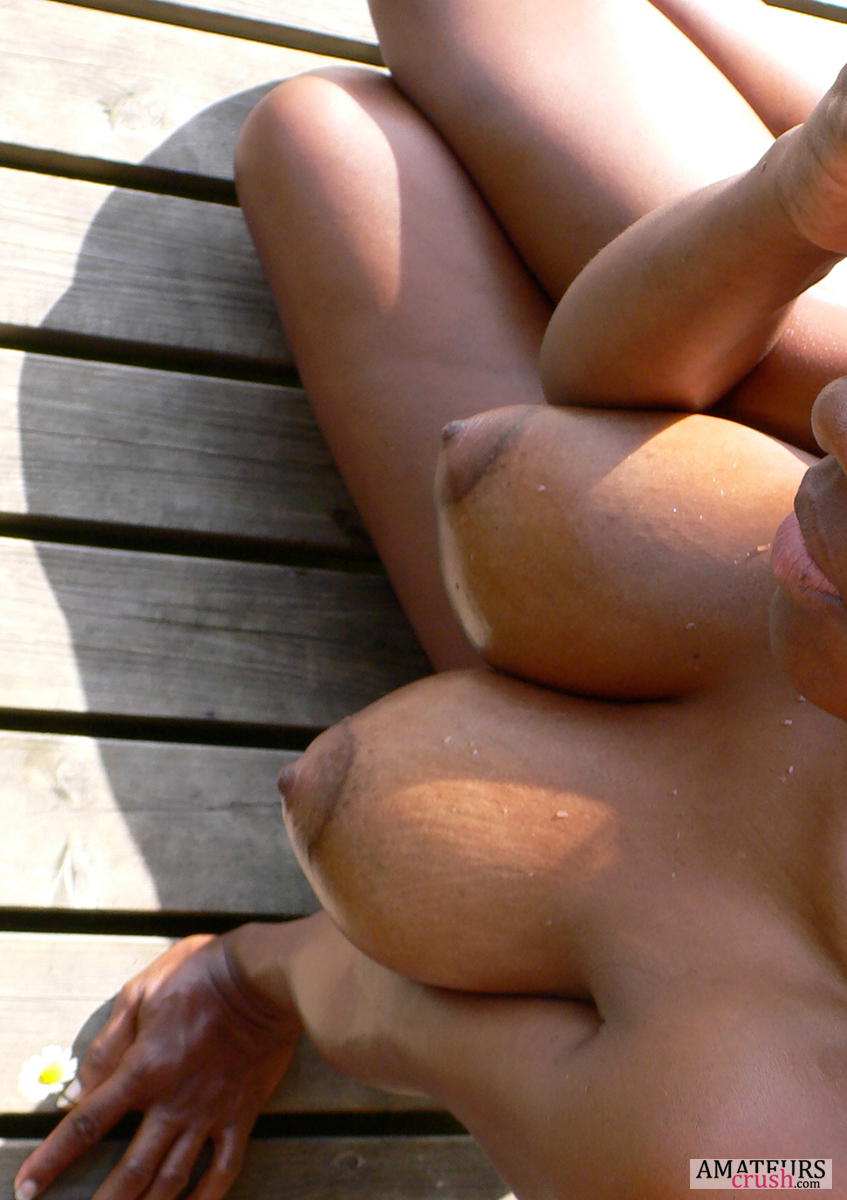 Sexy nerdy girls have some great pointy tits too as you can on AmateursCrush.com. They look very big and juicy don't they?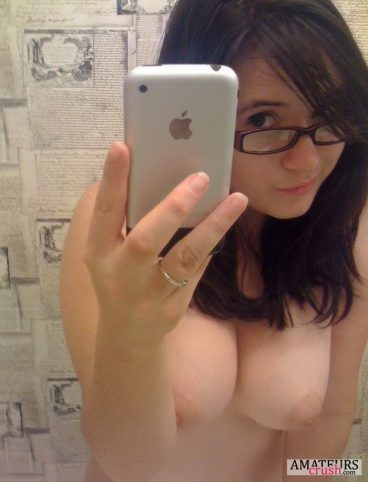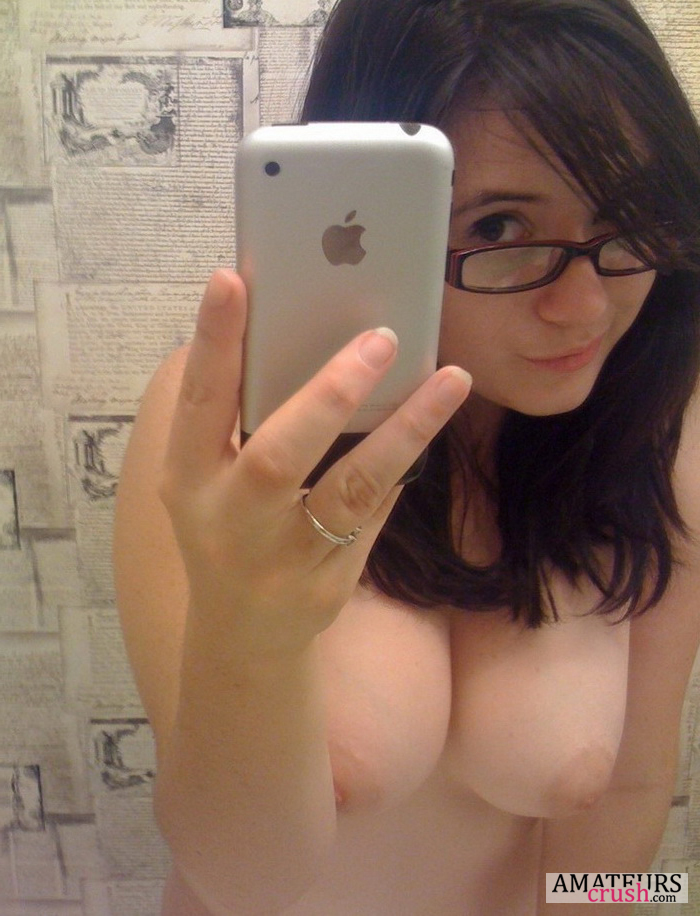 Her banana boobs are definitely filled with milk <3
Next up we got a young girl with her medium sized torpedo tits in this nude selfie: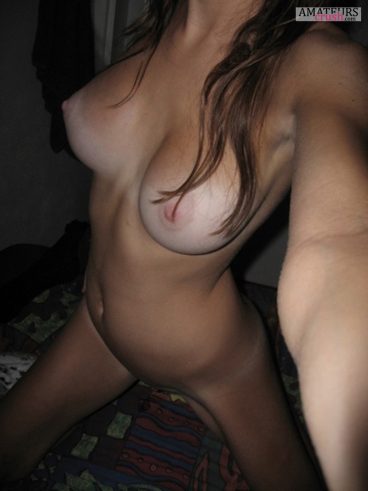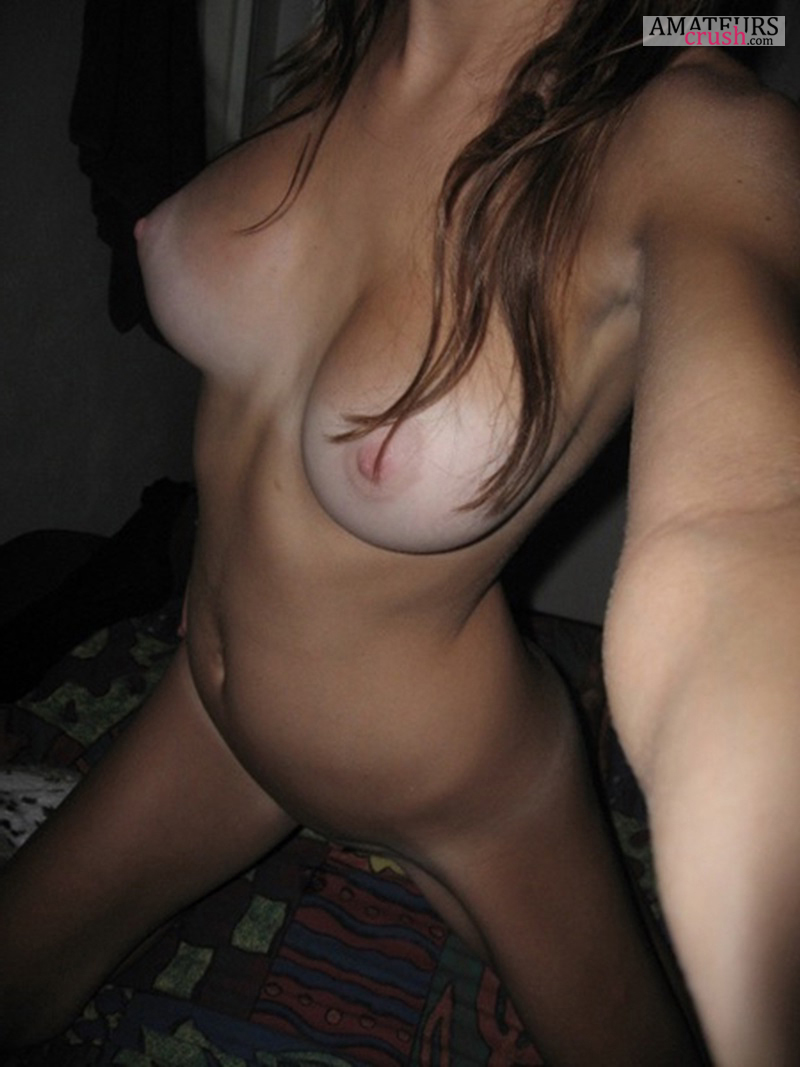 You see how happy this natural redhead looks while making nude selfies?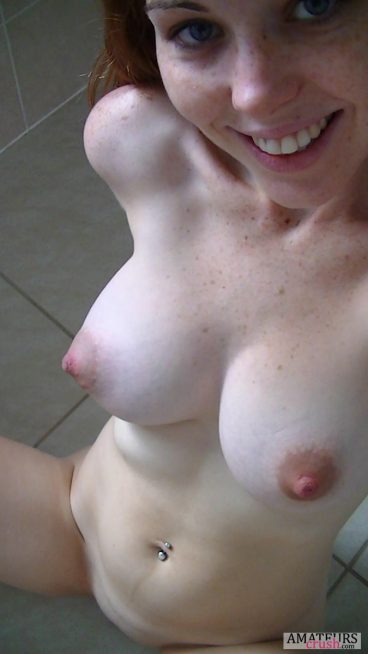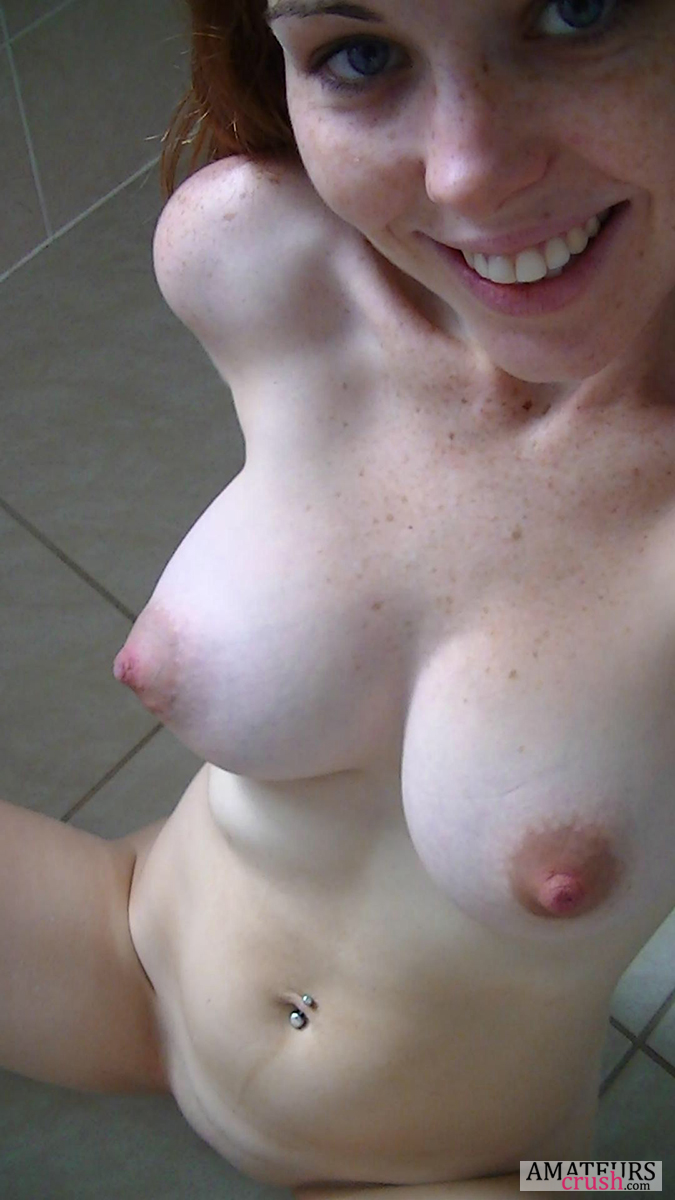 Spread on the happiness and tell all the girls!
This slut got a huge load on her face and all over banana tits. Awesome cum shot for sure!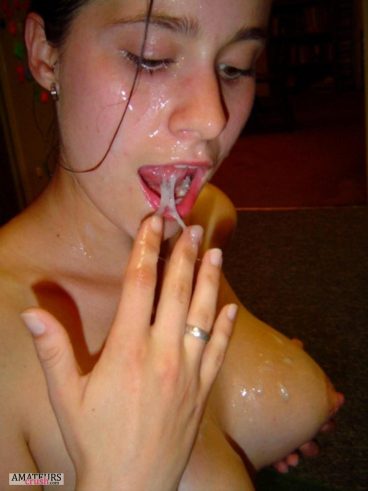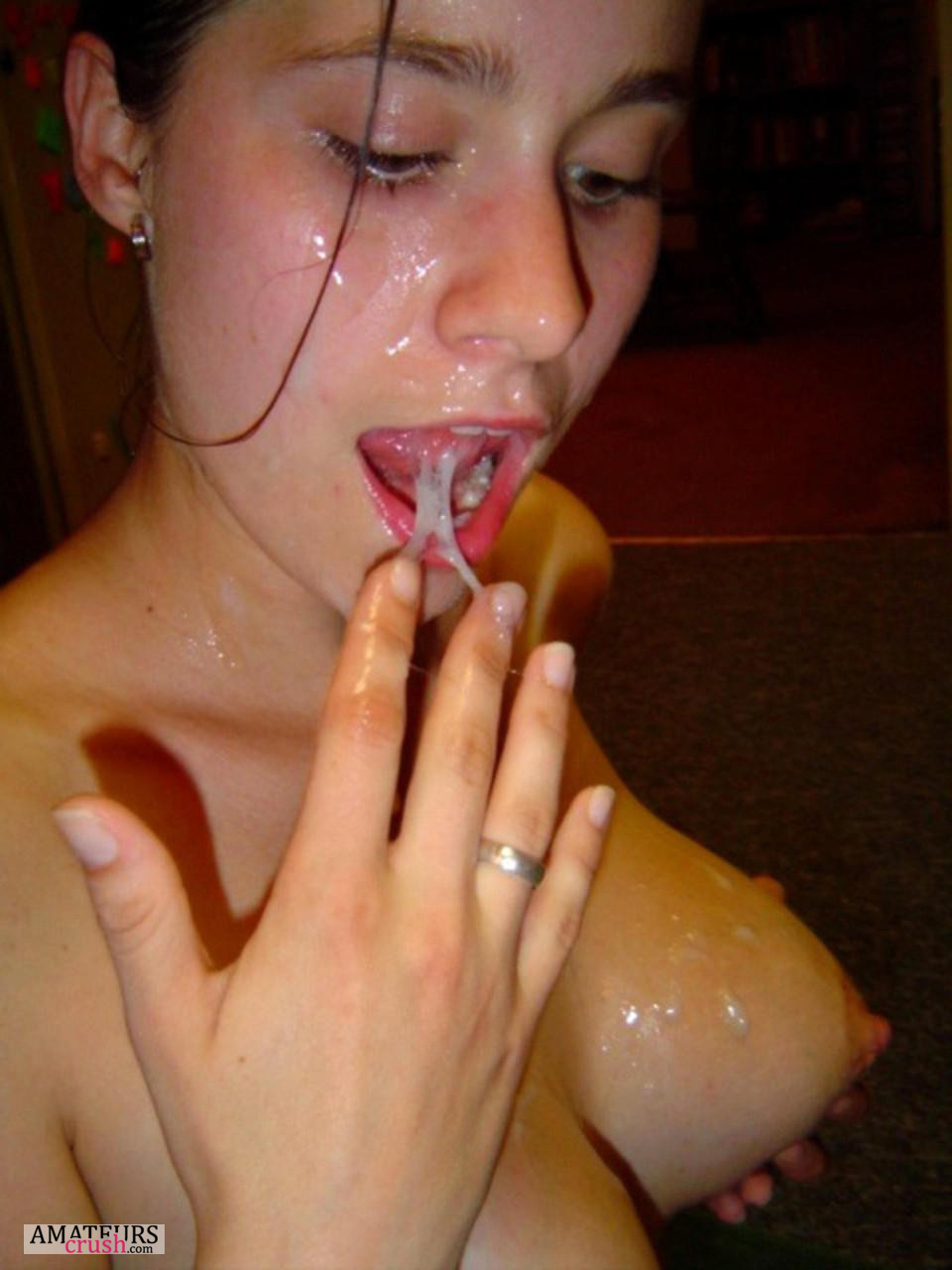 Next one is another superb selfie with the focus on her pointy big beautiful breasts! These banana boobs are just begging to be squeezed and play with: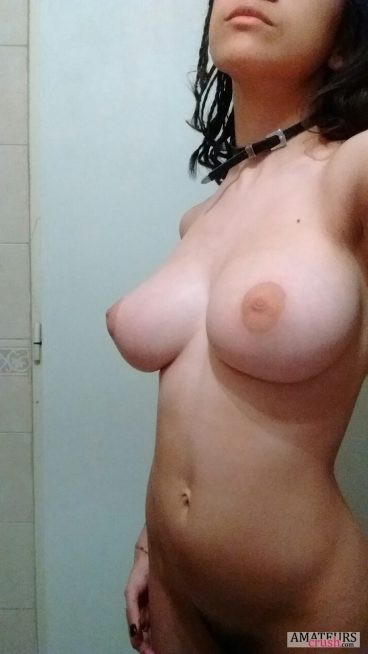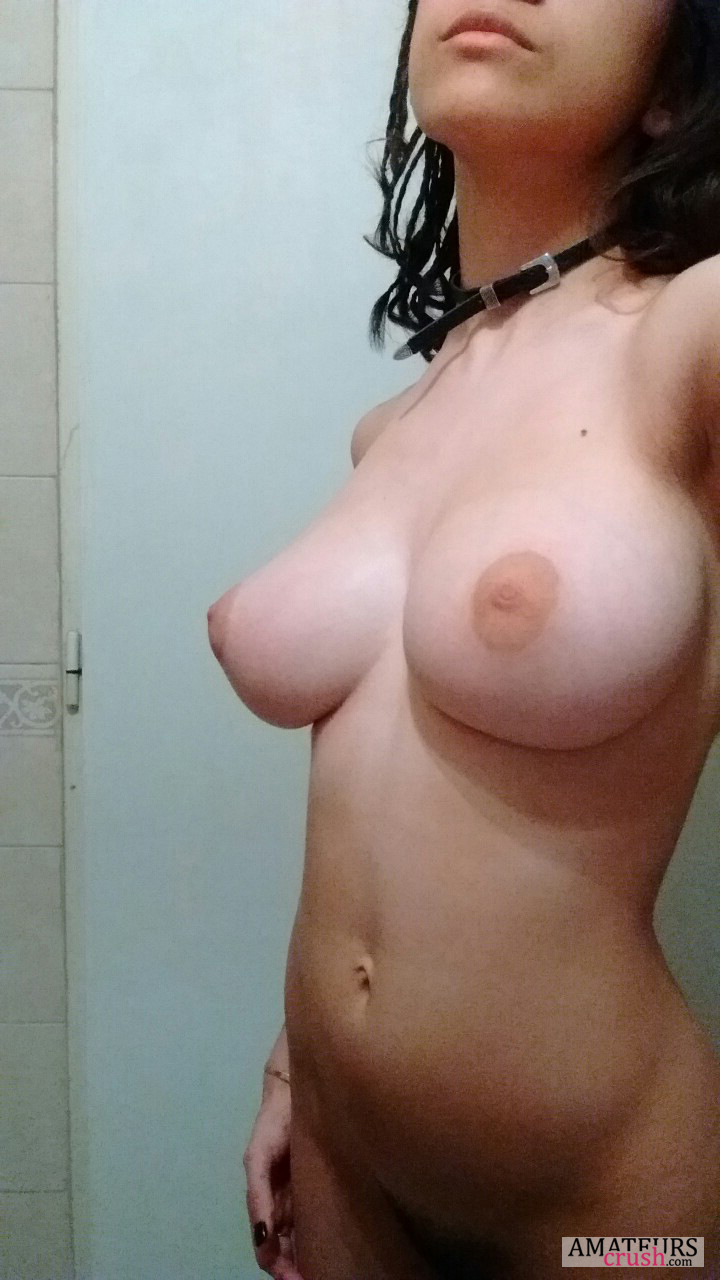 A petite Asian girl with some huge torpedo tits! Yup, they exist too. She's looking pretty sexy.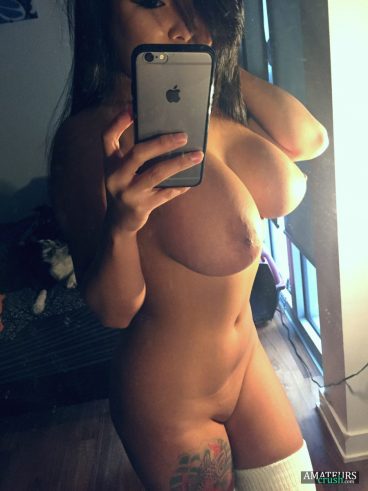 Next up we got a torpedo tits from a naked wife in her bedroom. She's probably sending this out to her lucky husband with the caption "My torpedo tits are waiting for you captain"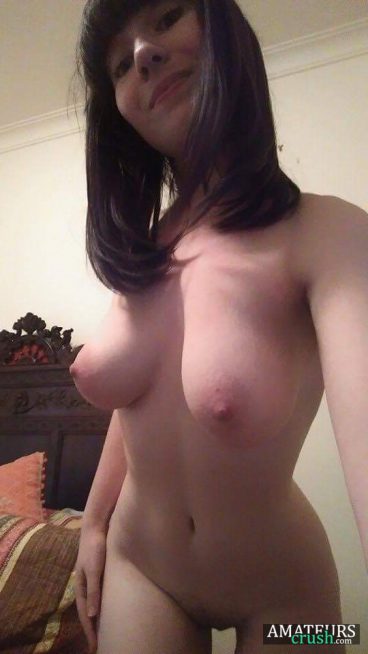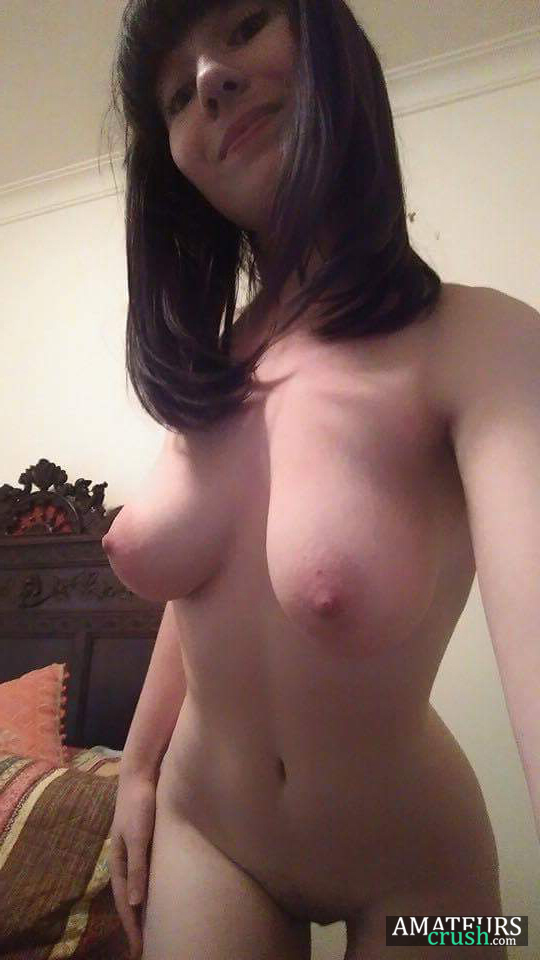 Here we got some awesome outdoor torpedo tits for you to look at: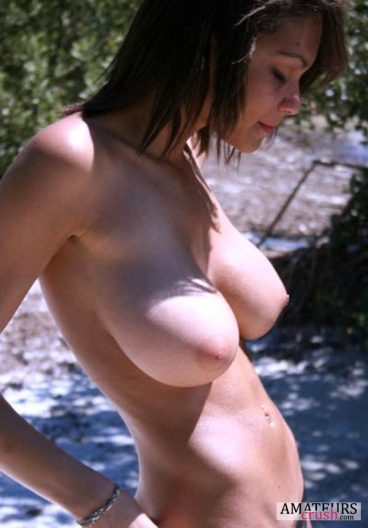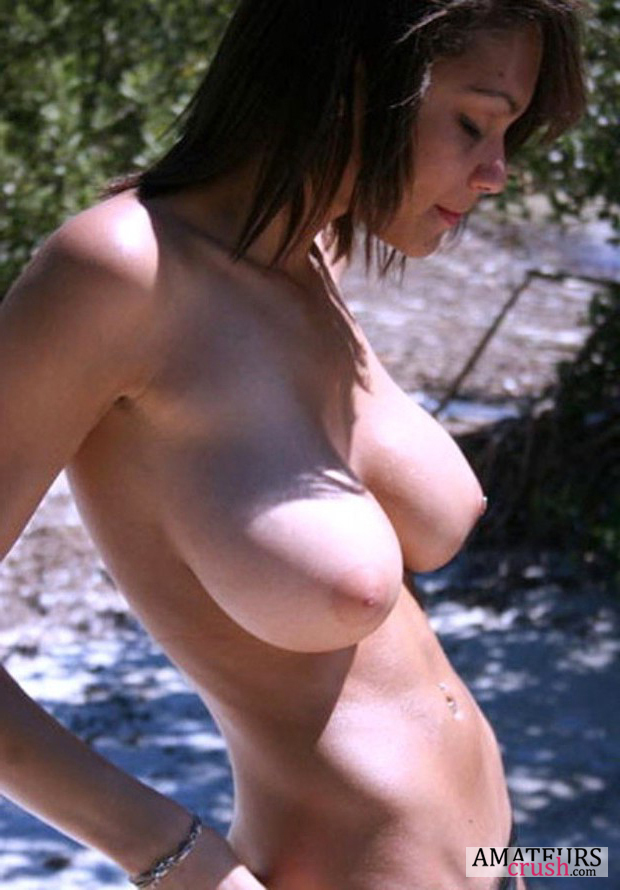 Sexiest Torpedos
Another hot and sexy big tits out picture from up close of this beautiful babe with her banana boobs pointing up: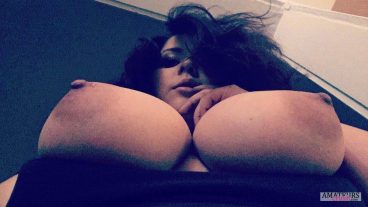 If you like busty girls, you should definitely go on and check out my Busty Tits Collection!
In this photo we got a sexy Asian wifey covering her mouth (probably bad teething) while her wet and humongous banana tits are showing.. And you see her nipples? Good god!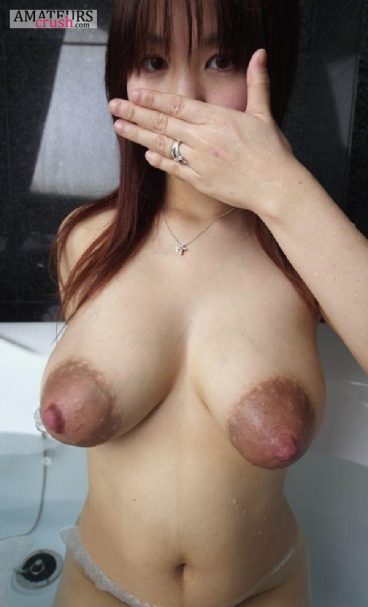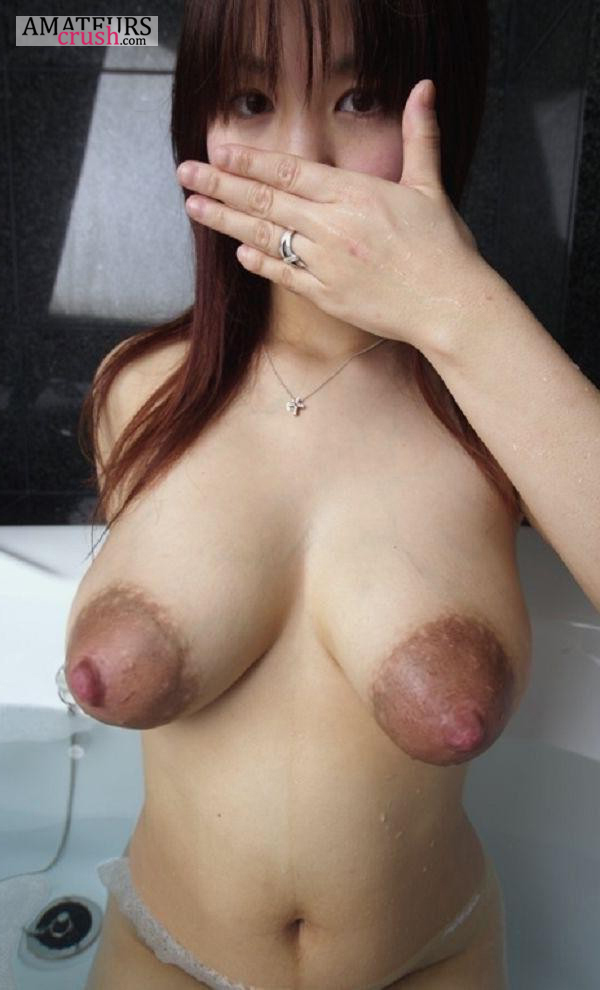 Now this is more like it! I don't usually like short hair girls, but this teen is a hottie, even with her small torpedo tits while Bent Over a bit!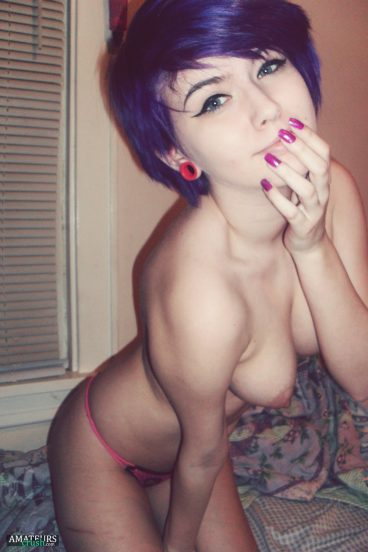 I bet she's a wild slut in bed, just how I like it.
Bent over teens with banana boobs hanging is what we have too! You can't really she her face, but you know she's definitely a cutey <3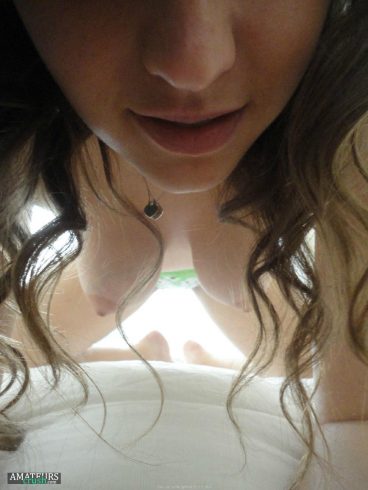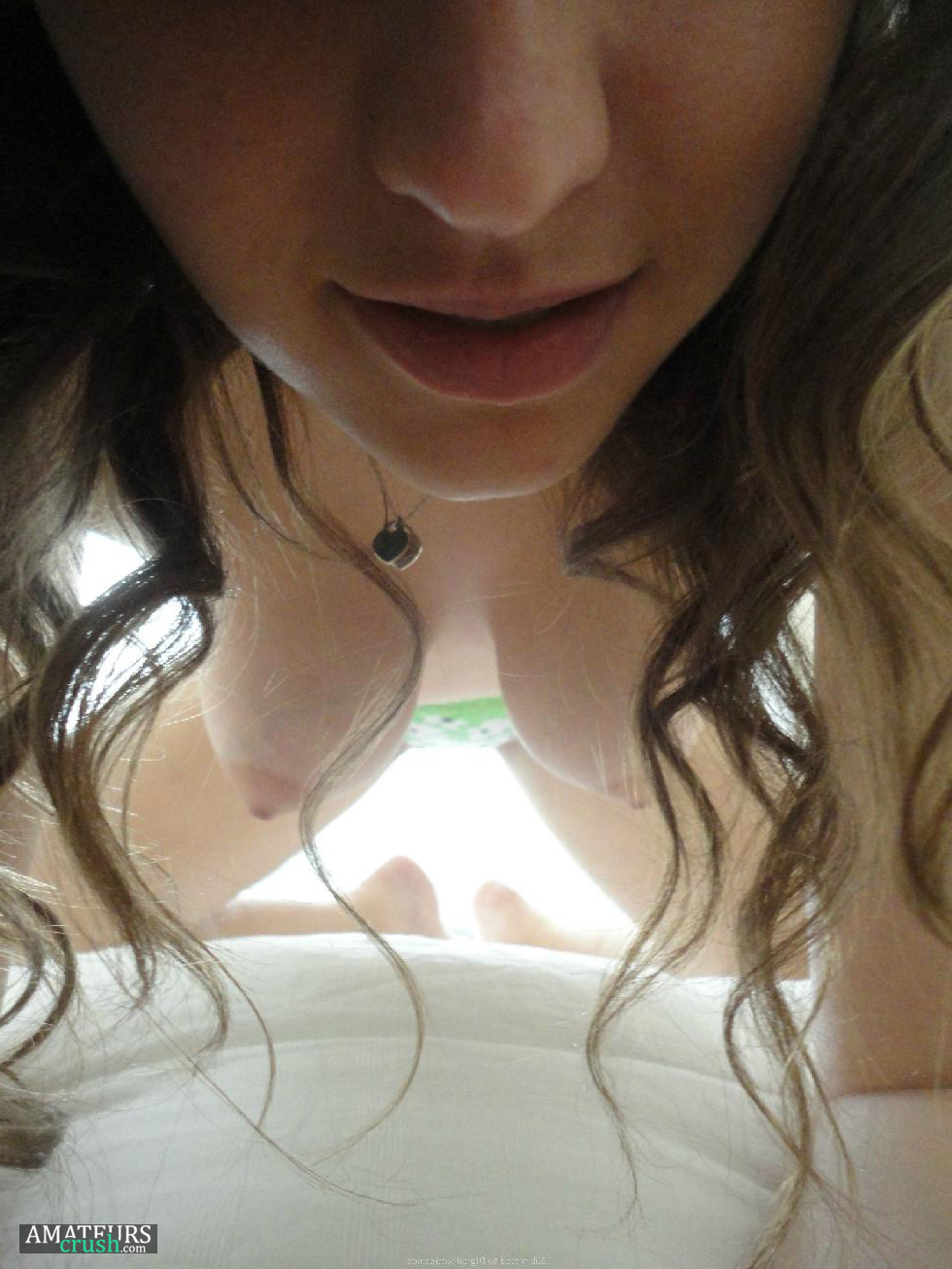 The only thing that is missing here is my face down under those tits so I can milk them..
Girlfriend in her pijama, giving a serious look, while in the bathroom with her magnificent torpedo tits showing: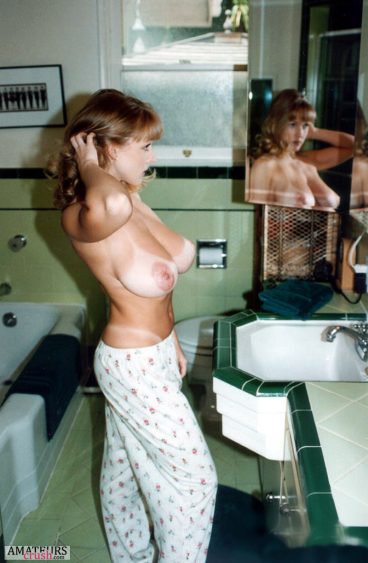 Oldskool picture, but still super hot!
Lastly I got this hot and sexy Busty Petite Girl touching herself with her hot torpedo tits exposed and her hairy teen pussy: