'The wife and I really enjoy your site and think it will be very hot to share naughty pics of her for everyone to see!'
Thank you Jack & B for your kind words! You're right that my amateur nudes focused blog is the perfect place to share your naughty homeporn pictures on. I just love giving beautiful couples a nice stage to expose themselves to the world. And I know that everyone will enjoy your naughty wife tonight as well.
I especially like that you can see her wedding ring in some of these sexy nudes. She got some really nice sexy curves. That big fat sexy ass looks very comfortable too. And she got one of the best boobs as well. Or at least I like them soft and squishy like hers <3 She's a real sexy babe!
But I think the question that we all want to know is if you're in an open relationship too like Eric & Jessica? Do you share her or do you keep her all to yourself? I bet most of us are dying for that answer. And if it's the first, how do we get in touch?
Now you can tell that she's a fun girl by the way how she dresses: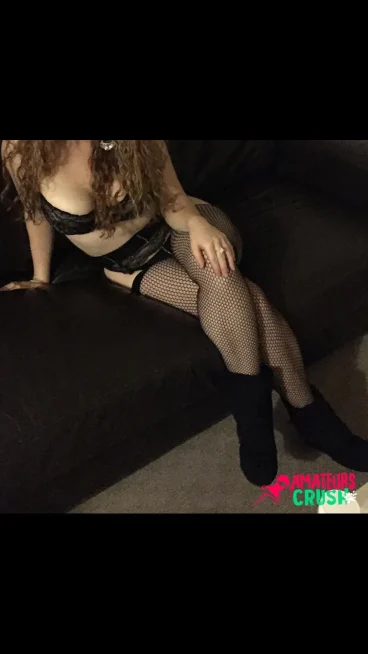 Sexy lingerie, fishnet stockings and nice boots all matching black; now that's a combination to see your wife in. Lucky you!
Hot naked wife ring nudes
Now there is no denying that Jack has a super hot young naughty wife with fantastic delicious looking titties. She's a very naughty girl and she looks really kinky too. She's the kind of amateur everyone needs in their your life: the obedient pleasing wifey that likes to dress all sexy for you and isn't afraid to make these incredibly hot naked tits pussy selfies for you. Am I right? Oh man you're going to love this amateur submitted homeporn album on my site.
I think we can all agree that nothing is more hotter than seeing some real amateur couples enjoying themselves on camera: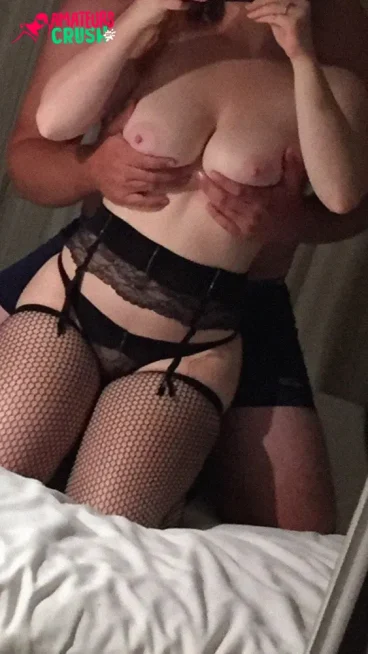 I bet you can't stay away from those beautiful soft boobies of hers!
Oh my god! Just look at this curvy amateur naked wife ass from behind: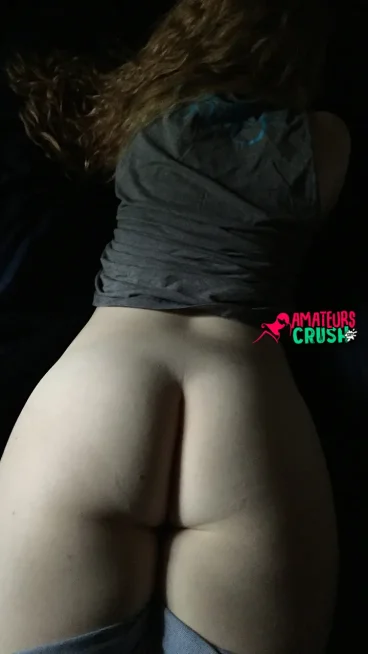 I want to grab those sexy cheeks so badly in here! Now that's a nice view.
And look at this hot angle of her curvy bottom: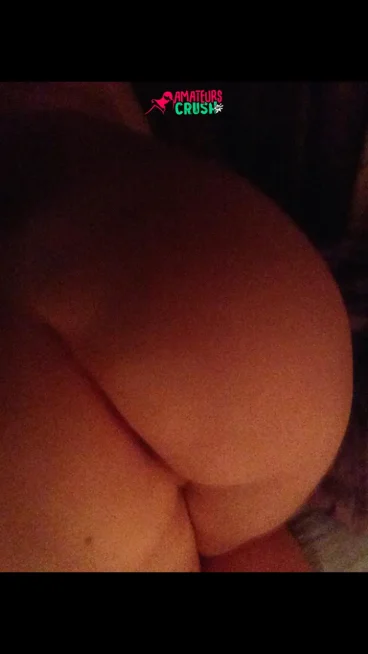 You wish you were behind that ass and could grab on to those!
Tell me that you don't want to be all over these amateur juicy boobies of hers: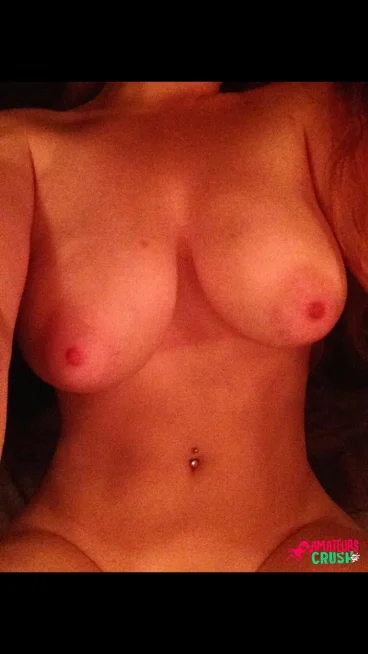 I told you they are just fantastic! I just LOVE how natural and squishy they look. You just know that these are the kinds of tits that are going to feel really great in your hands <3 These are the best kind of titties!
Here I got another amateur wife selfie of her boobs: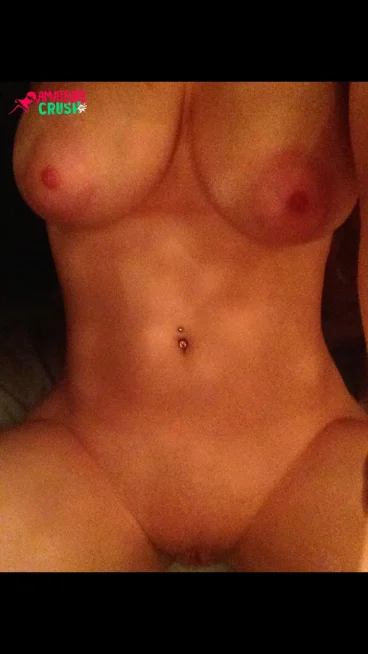 But this one is definitely a bit better as you get to see a glimpse of her young married pussy too <3
Now this is the nude that I like because you can see her wedding ring in this pic clearly: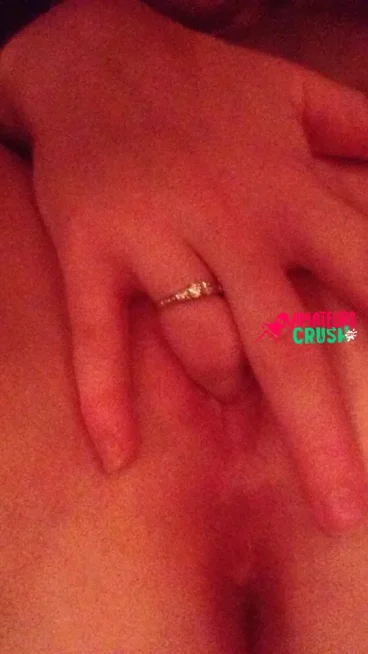 There is just something about these kinds of wedding ring showing pictures that makes it so hot even though the rest is a bit vague.
And here I have a nice angle of that fantastic naked curvy ass of hers: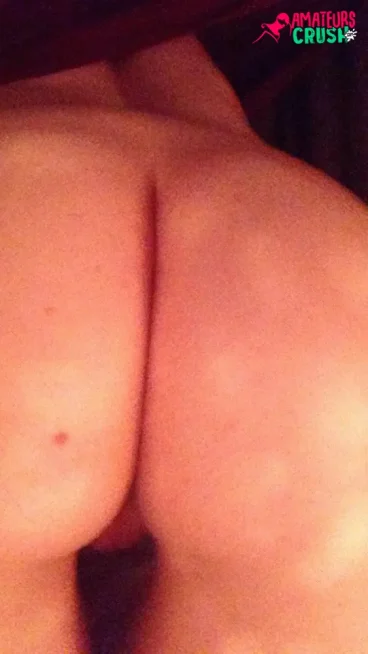 You want to spank that butt, don't you? She definitely got those cheeks that makes your hands very itchy!
Of course I also have a juicy naked homeporn wife pussy selfie: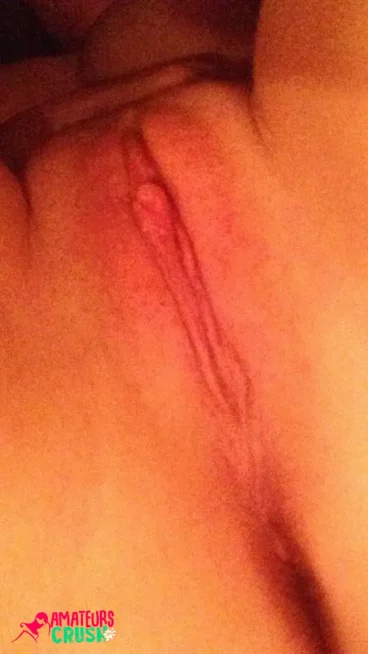 So drooling good! And yes, I want to run my tongue through that too. You're definitely not the only one.
Wouldn't you just love to be all over this thick naked married ass: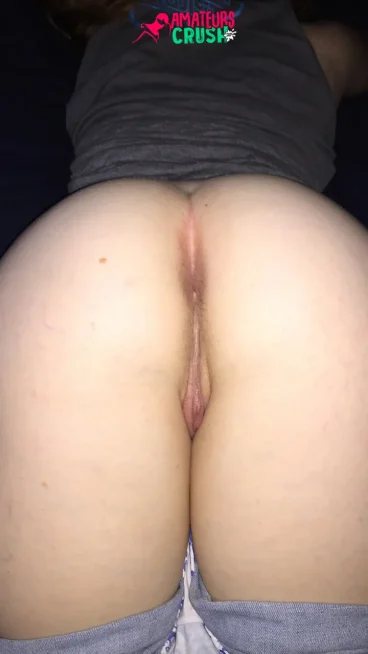 I bet she's the kind of woman that likes a finger up her ass while you take from behind too. Or at least that pinkish cheeks tells me so. Am I wrong Jack?
And look at this beautiful naked married ass pussy from behind and that pinkish sweet color: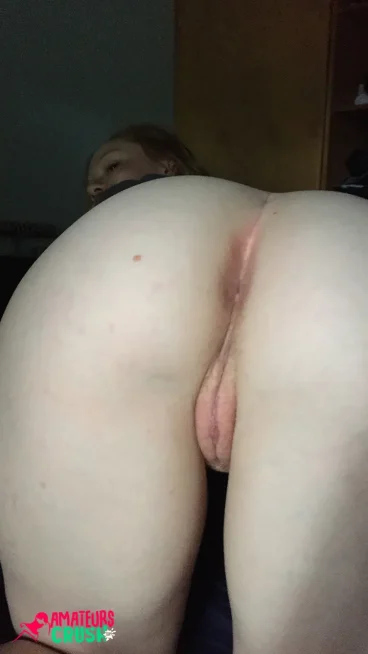 Oh man, just so freaking juicy! I like how she looks back at the camera in here too. She definitely wants someone to eat her out from this position. You can go nicely deep with your tongue like this as well.
And here she's just ready to be used: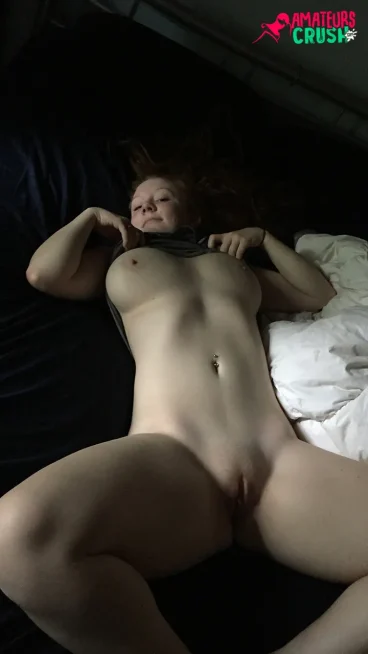 She's definitely a pleaser. She's even making it easier for you to grab on to those nicely big boobs of her while you're in her! So thoughtful of her <3
Thank you so much again Jack for submitting your homeporn naked amateur nudes of your sexy wife. She's just freaking gorgeous with that amazing naked curvy body of hers! And again, I love those nudes where you can see her wedding ring in clearly. That just makes everything even hotter than it already is.
And keep this going guys. If you would like to share your sexy spouse for everyone to see like Jack & B or these amateur GF nude selfies submissions for example, then send me an email of your collection and I will put it up on my site for everyone to enjoy. To everyone who has done it already, you guys rock!