So Liz Green send me some more Original Homemade Porn Pictures of her that I'm sure you will like! She got some great tits and is definitely not shy at all to show them off. And right she is with that body. If you haven't seen her other nudes, you should check those out too. Because like I said, they are pretty hot. You can follow this link to her older pictures. So if you like what you see, you can even contact her at [email protected]! I'm not sure if she's into other guys fucking her like Alex's Sexy Chinese GF Julia though. But you can always give it a try. Or if you like to receive some more wife nudes of her, you can always ask her nicely and she might send you some. Or you can drop her a compliment which is always nice to get ;).
I only got 3 pictures of Liz in here though. Two of them where she's wearing her panties for the panty fetish people. And one fully beautiful naked pic before she's about to take a shower. She send me this text with it:
"There are a couple nude pics as I'm getting ready to go to a New Year's Eve party and then a couple of me in my panties after I came home. I tried to show my panties to everyone at the party. Please feel free to repost these any and everywhere."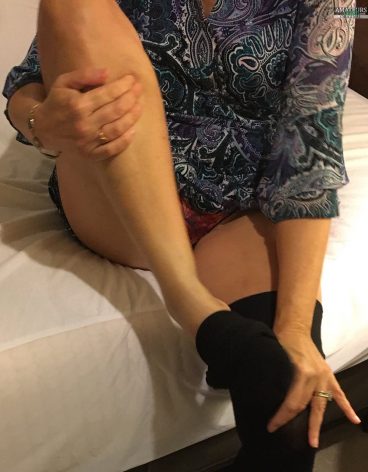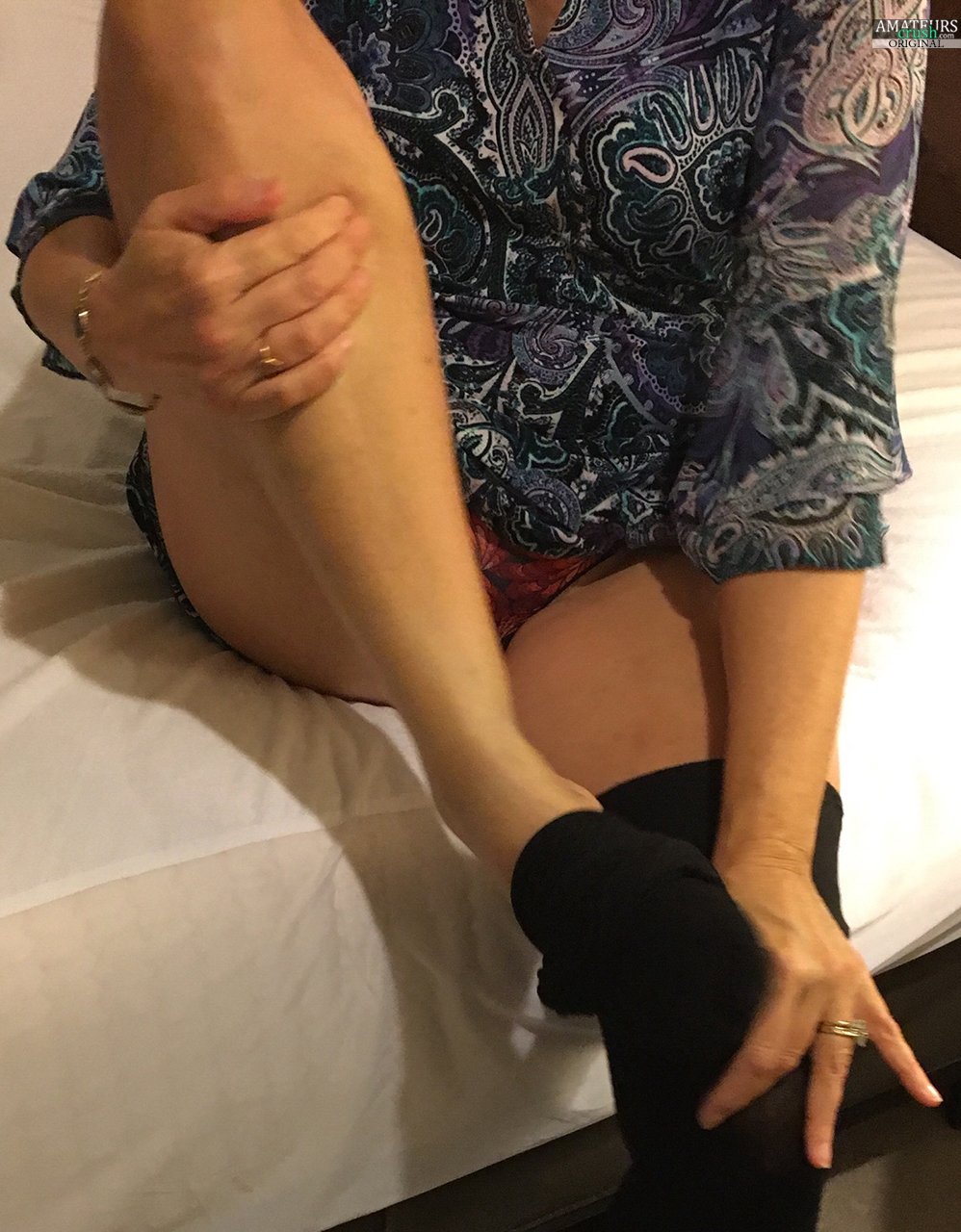 So you can see that she's a very naughty exhibitionist! And who doesn't like that?
Exhibitionist Liz Green
I think I got the pictures a bit mixed up. I think this is a picture of Liz getting ready for the party actually, but I'm not so sure. But that would explain why she's wearing her white shirt in here. And our first picture looks like she was taking her pantyhose off too. But oh well, this is just for the fetish people who like naughty married girls showing off their panties like exhibitionist Liz Green: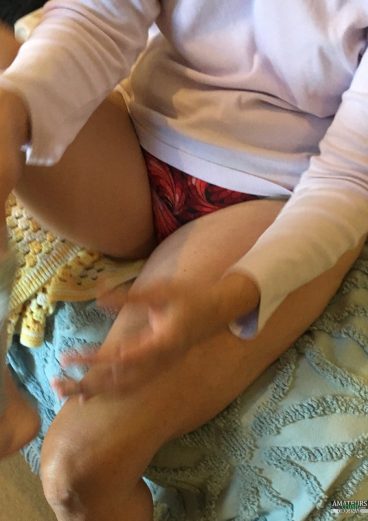 And finally I got a sexy naked picture of Liz Green about to take a shower with her tits showing and some bush: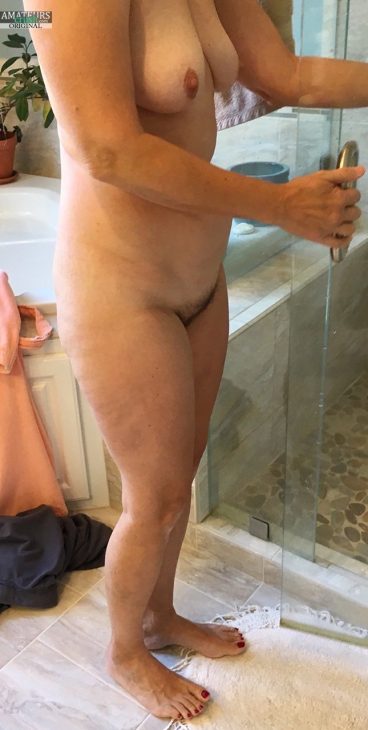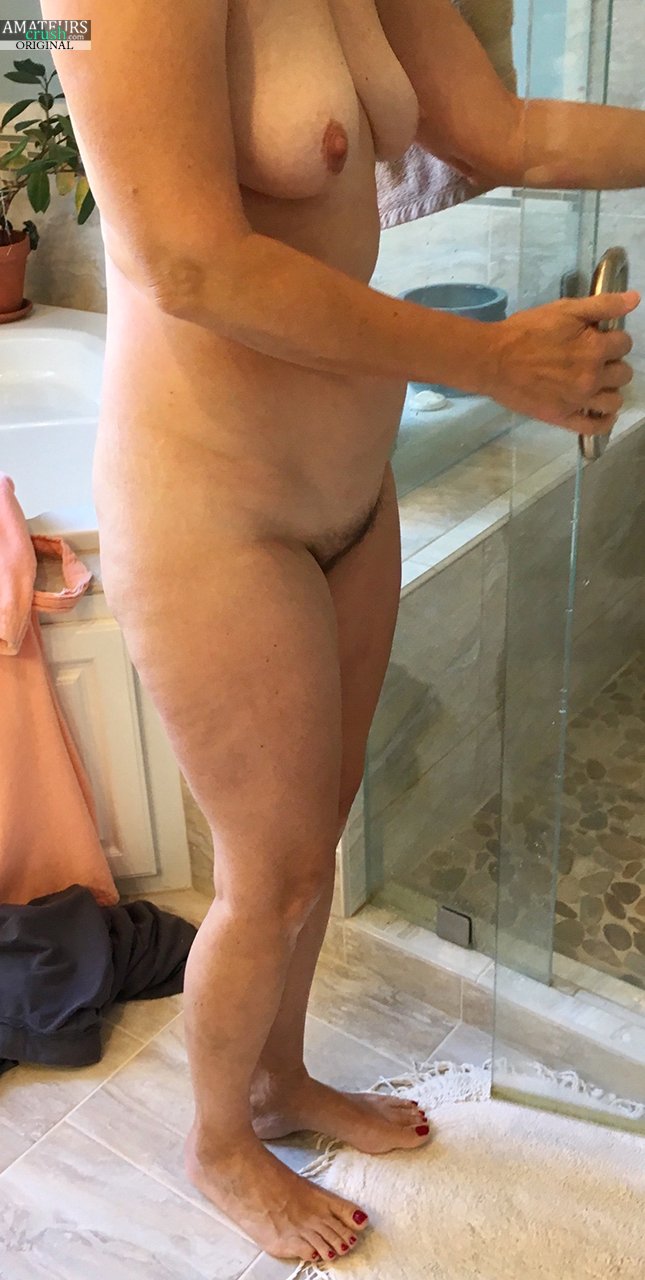 If you're looking for some more homemade pictures, I can suggest you take a look at this super hot Ex Girlfriend Photos that got leaked. She's a bit shy though, but I think that's cute. And I'm positive you are going to love her fat delicious ass too!