Just AWESOME Alex! Thanks for submitting your homemade amateur porn pics on my blog. Now this is definitely a fantastic early Christmas present. Estelle looks really hot in her cuffs. I really love your kinky submissive GF nudes! Quality stuff. Talk about getting spoiled. I hope she's grateful that your taking your time to set her straight and teach her. You can tell that she's definitely enjoying herself in these amateur nudes too. She looks like a girl that likes to be naughty on purpose in front of you from time to time, so you can punish her. And I bet that she's also the kind of girl that's into some good old spanking too, right? I mean those bent over ass nudes that you've shared are just begging for a good hard hand on those sweet cheeks. I would love to use her as my slave too.
Now this is just a super hot pic of Estelle, right here: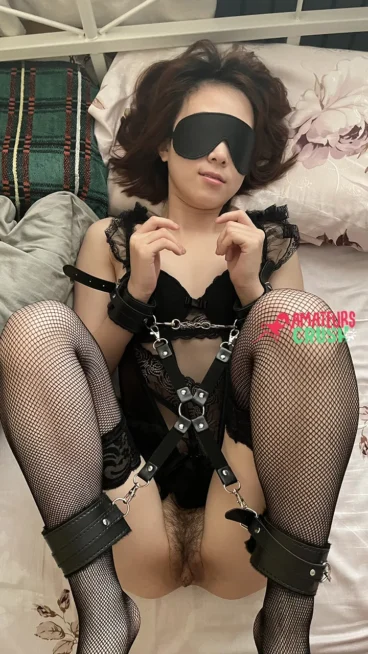 I like her cheeky smile. She's all ready to be used in here. How many of you would love to take turns with her.

Real Homemade Submissive GF Porn Estelle
Now Alex shared in total six sexy amateur photos of his naked submissive GF Estelle. And I know you're going to enjoy every single one of these sexy homemade porn pictures of her. These are real amateur nudes like the one I shared in my homemade Cute GF Nude leaks before. Oh yes, it can't get any better than these. Estelle is a petite girl as you can see. And you know how much I'm into sexy tiny girlfriends. Especially when they're Asians with a big beautiful butt and tasty looking pussy. She's probably one of those good girls that noone expects to be so kinky too. And that's the kind of innocent submissive girlfriend you can have fun with. You don't really expect from a sweet girl like her to be so kinky behind closed doors. And that is just super hot. Enjoy!
Just look at Estelle just lying her waiting to be taken advantage of with her legs open like that: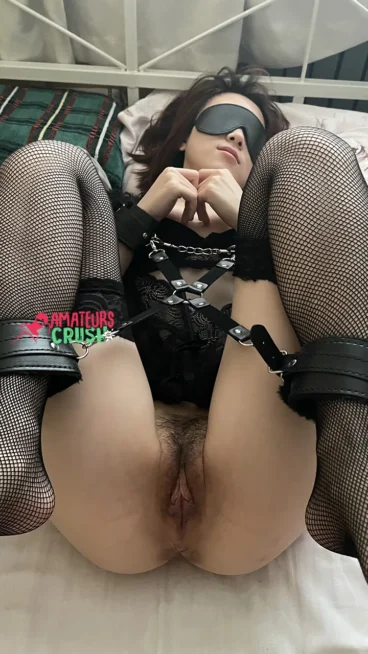 She has a beautiful pussy, doesn't she? God, I would love to taste her in this position with her legs up. So hot! And you're going to melt when you see her bending over. Oh yes, this is just a small tease. She's your dreamy submissive GF amateur. You need this kind of kinky GF once in your life.
And oh man, I think this is really one very satisfying porn pic for both parties too: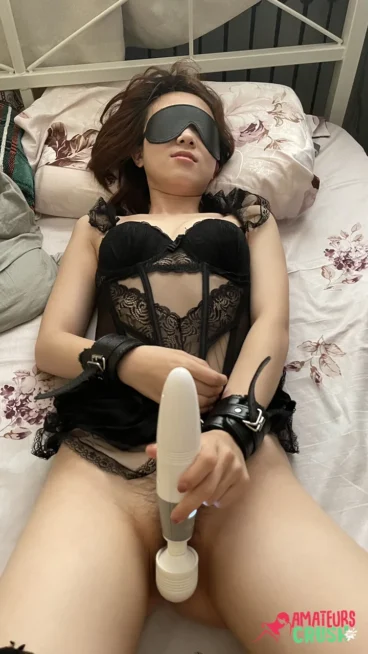 She's having a really good time in here with her vibrator. And I like that.
And here I have another naughty submissive GF porn pic of Estelle satisfying her tight little Asian pussy with her toy: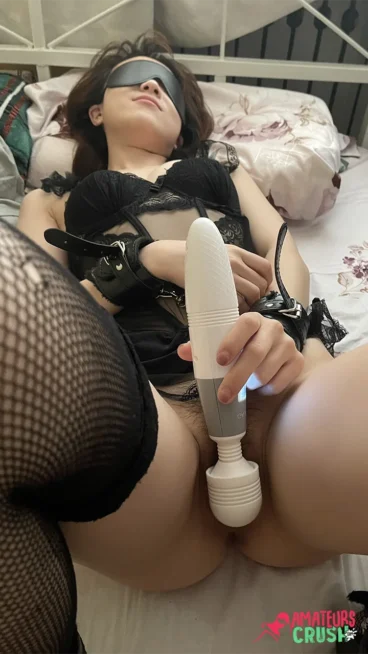 Now how good would it be if there was a video of her moaning while she's playing with herself. She looks like she's about to orgasm as well. I bet she was very wet here. So sad that we don't have an after picture of her.
Oh oh oh, and just look at that fantastic tight little submissive GF butthole and vagina from behind here: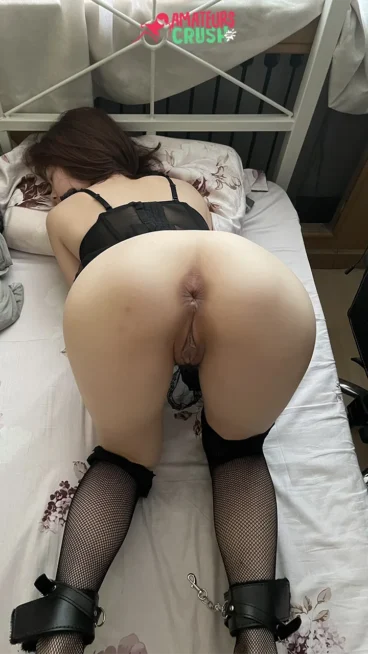 You just want to hold her down in that position and taste her, right? I just love a girl sticking her beautiful ass back like that. My sexy GF Mina has exactly the same kind of curves. Estelle definitely likes to tease with her butt. And that ass is definitely begging for a firm hand on those cheeks. She's making my hands all itchy. She's so hot in here.
And here you can enjoy her even more and see how really small her Asian ass really is: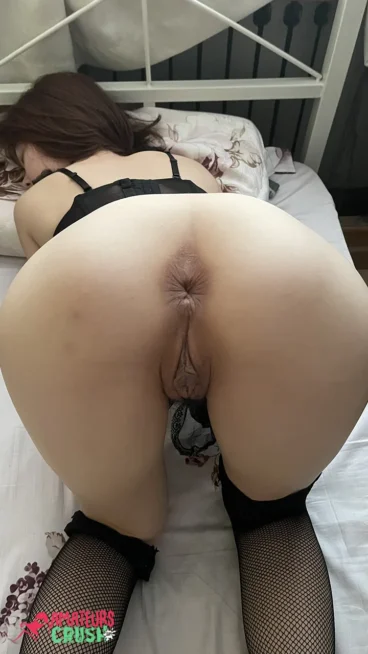 And just look at how sweet that thick submissive GF pussy is too. Wouldn't you just love to run your tongue from bottom to top while she's bent over like that? Oh, I would love to grab both of those cheeks and stick my face right into that. God, she's beautiful in this position.
I really hope your GF enjoys the stage that I'm giving her. Because by the end of this week more than a million people will probably be satisfied by her already. So thanks again for submitting her! We are all very grateful that you've shared Estelle with us tonight. She's just a kinky hot tiny submissive Asian GF that fits in my amateur naked girls blog so well. So I hope I can see some more beautiful kinky nudes and videos of her soon with some more toys. I would really like to share more of her on my blog. She's just a delight to look at.
Now she also reminds me a little bit of this cute sexy homemade teenGF porn gallery too. She's the kind of girl that likes to get cuffed as well and to get taken advantage of. She has a beautiful naked ass and a very wet sticky pussy that I know you will all like too.