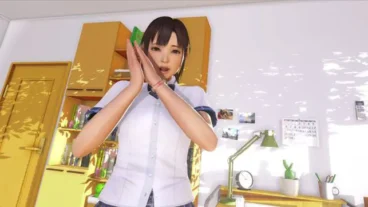 I've been a fan of virtual reality experiences since I discovered this world back in 2015. The old Oculus Rift was a treasure for gamers, people who wanted to relax, and VR porn enthusiasts alike.
Once I got into VR porn, I couldn't go back to 2D stuff. I felt like I was watching IMAX movies on a phone screen.
And honestly, the comparison is not even far-fetched. VR porn is outstanding once you're in your own little horny world.
And then, I discovered the VR hentai animations. Oh boy, did I quickly get addicted! Thanks, VRPornMania… I guess.
Sure, they were just loops of hot 3D characters fucking me, but who cared? It was so much fun. And it somehow absolved me from the "guilt" that I felt when watching regular VR porn. You know, because I had a girlfriend at the time.
VR hentai characters felt less like cheating. And the quality was always on point, long before sites like Czech VR or VR Bangers perfected the 8K resolution masterpieces they offer now.
I've been looking for more and more hentai VR content ever since, and in the past year, things started to move in the (in my opinion) right directions.
There are countless hentai characters in Virt-a-mate. Unlimited hentai avatars in VR chat. Sexy waifus that you can fuck in Nympho Trainer or VR Kanojo. And they're all blowing up slowly but surely.
Imagination is the limit, and this fantastic community doesn't cease to impress me.
From professionals like VR Conk, who launched three full-length VR hentai videos with no loops, to independent creators like Lewd Froggy, who got us addicted to the sexiest anime girls we've ever dreamed of: there are so many ways to enjoy VR hentai.
And you should start your own journey now. If you love anime and are eager to have sex with the most realistic and hot waifus, you just found your newest addiction!