We got another incredible sexy post of some underwater pussy and ass for you today! Nice, voluptuous, big ass that is, and some pretty hot Rear Pussy. This girl right here, loves nude swimming on a crowded beach. The story goes, that anyone who catches her swimming nude, gets to fuck her. Sounds good, right? She swims around naked hoping for a lucky guy to catch her. (Sounds like a good Pokémon game.) So next time when you are at the beach, don't forget to bring your goggles and go out for a swim underwater. You might catch a few Naked Wives, swimming around naked and ready to get fucked. If you are lucky, you'll catch a young horny one like her: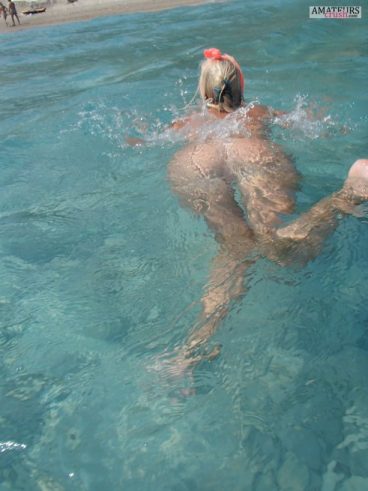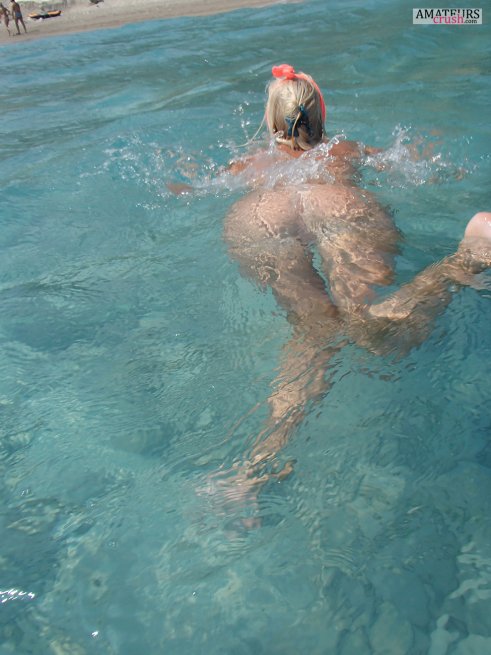 Nude Swimming
We'll start this magnificent hot post off, with a great picture from underneath the water. You can see a bit of that big ass and a little side boob while she's trying to keep her head above water: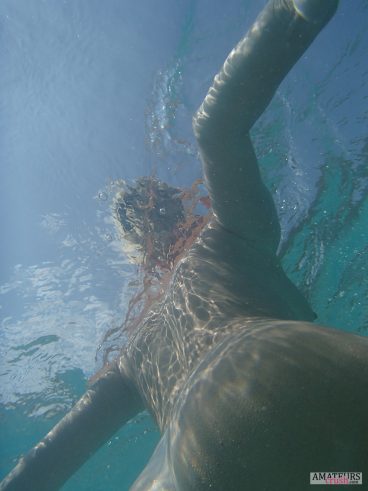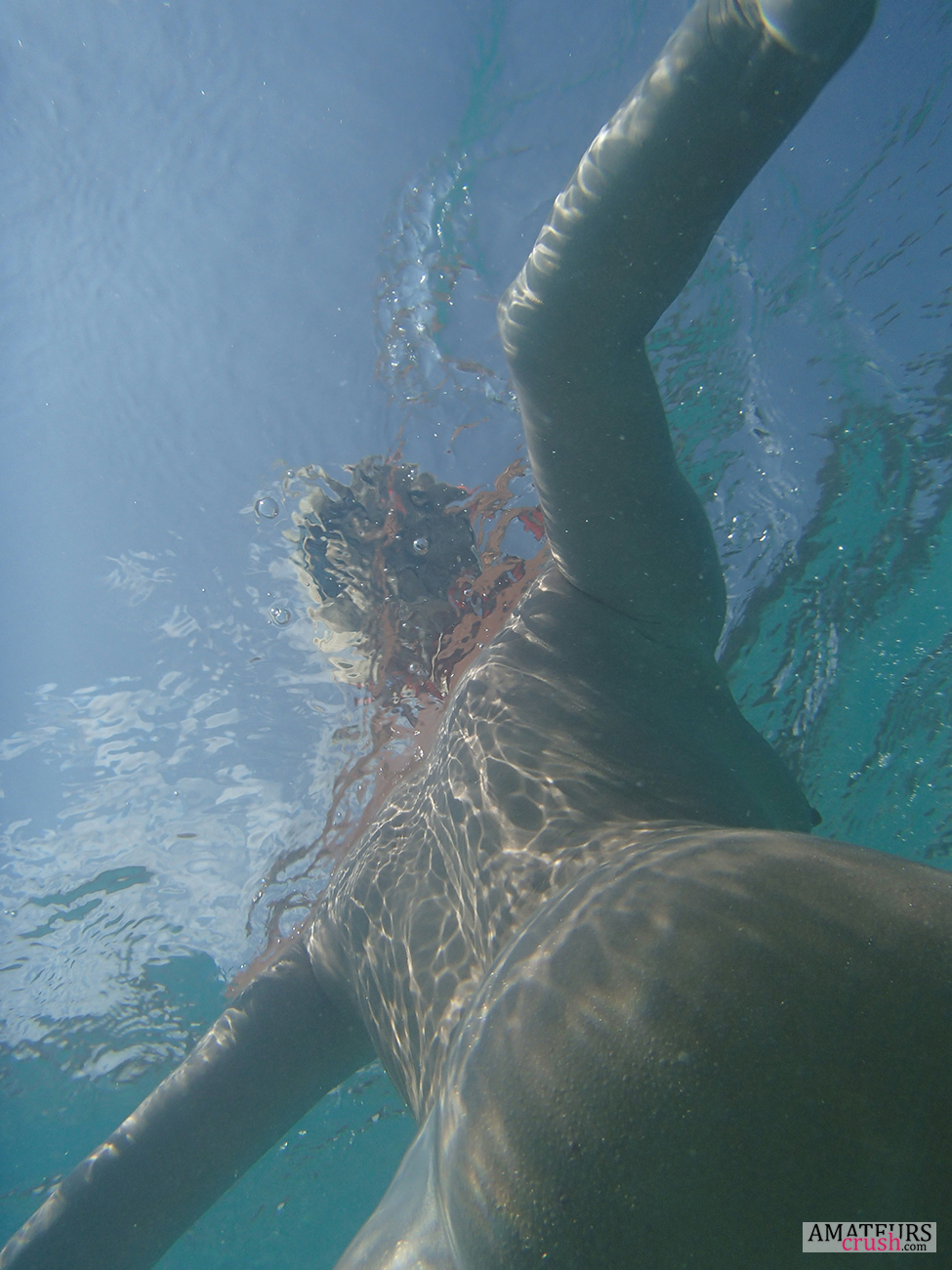 She's in shallow waters now – Standing with her legs crossed, trying to cover up that delicious underwater pussy in this teasing photo. Her body looks great, doesn't it? You can tell that she's a fresh young wife: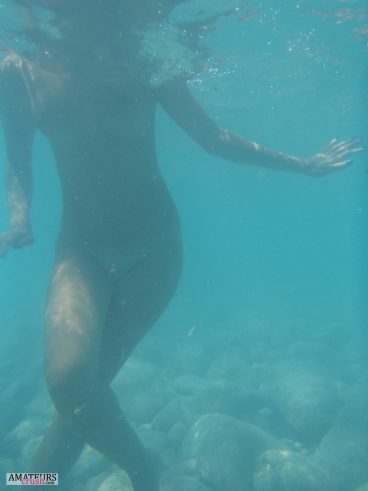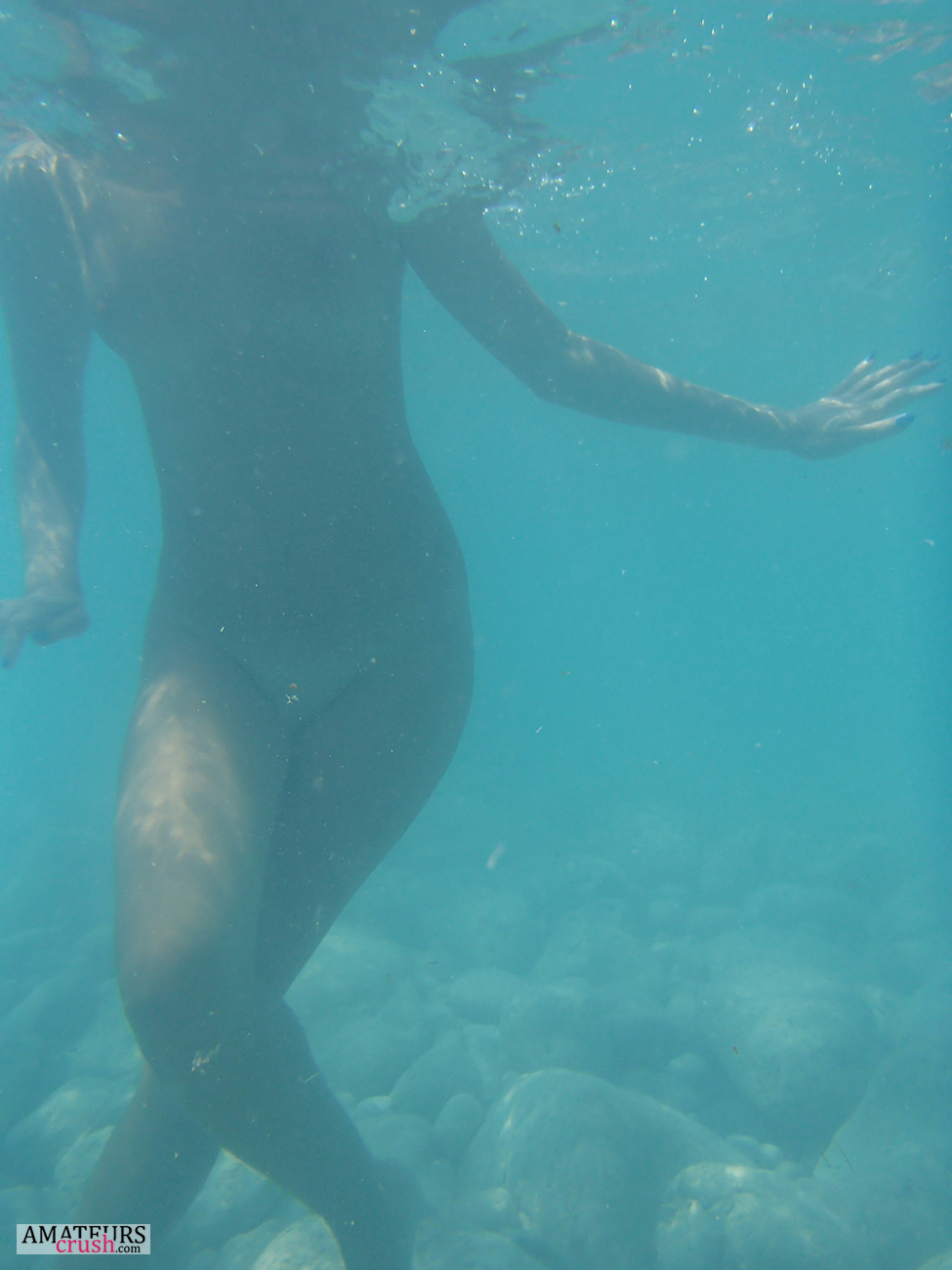 A nice photo from behind. She's swimming around and we get to see that lovely underwater pussy and ass while she's kicking around here: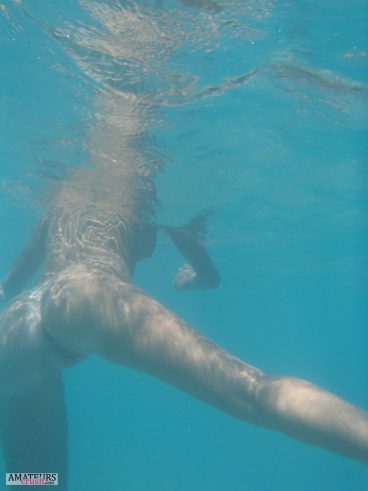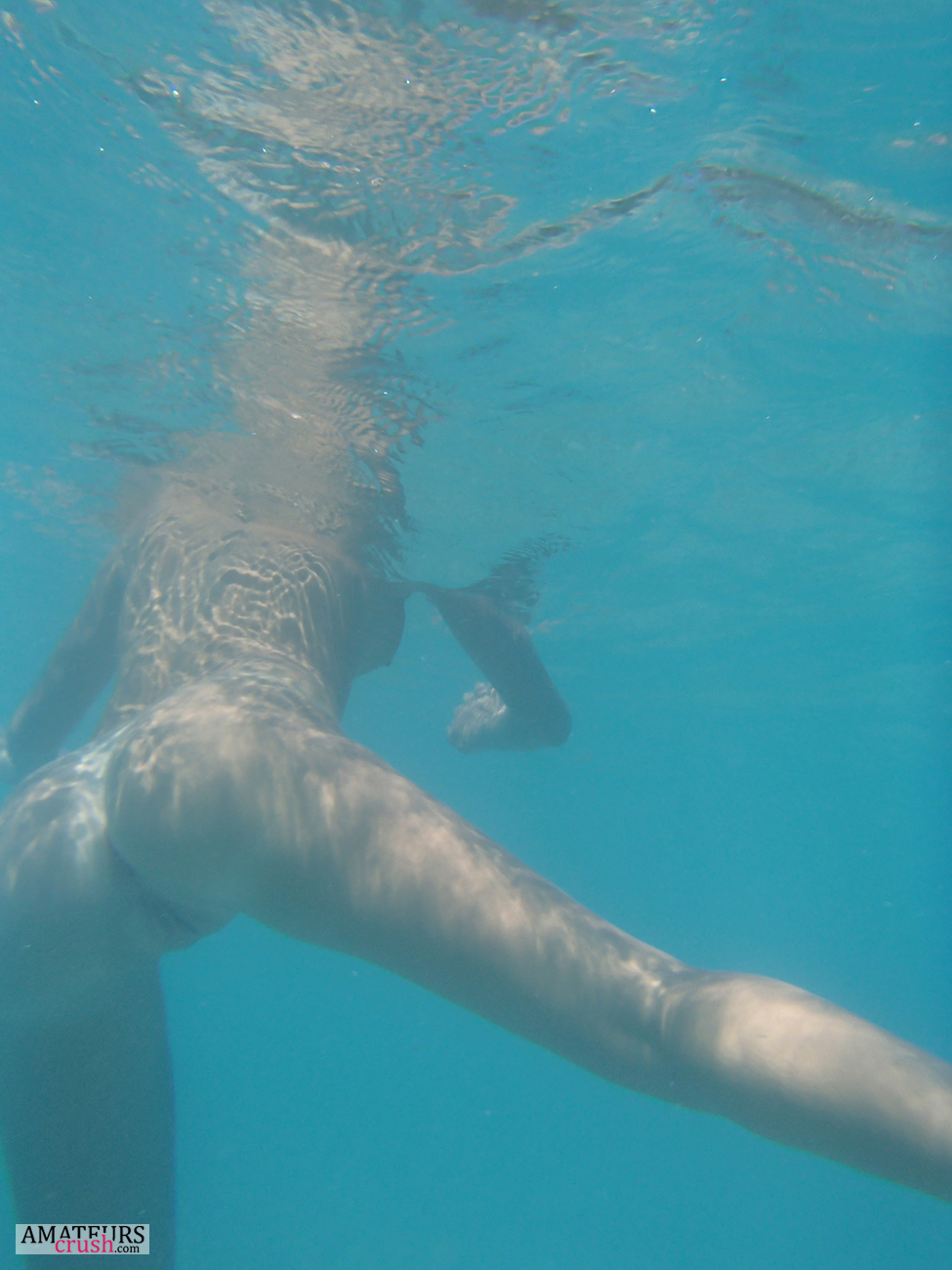 Sticking that beautiful big butt back so we can see her juicy underwater pussy from behind. This one is my favorite photo. You can see her bubble butt and a small peek of that vagina! I just like it when girls stick their asses back!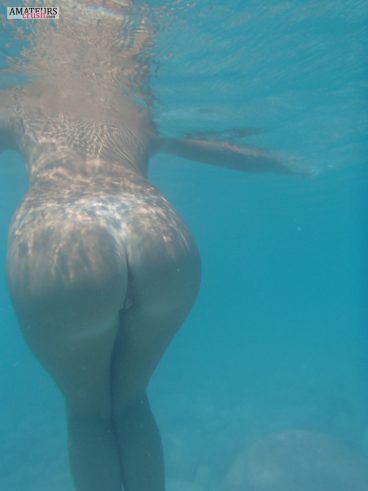 Curves, is what this sexy wife has! Nice fucking booty! This photo is a followup from our previous one: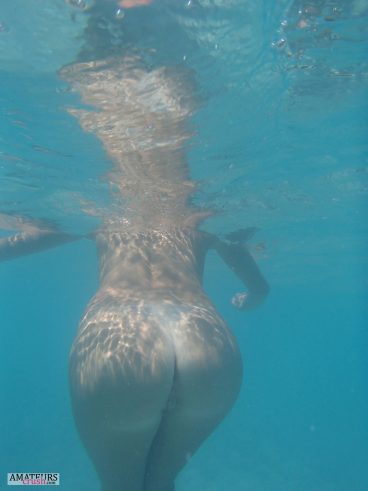 Here we got a better angle of her underwater pussy: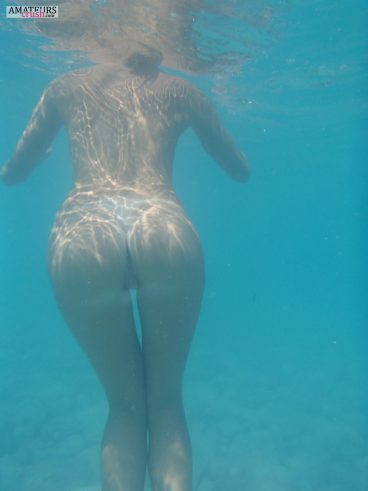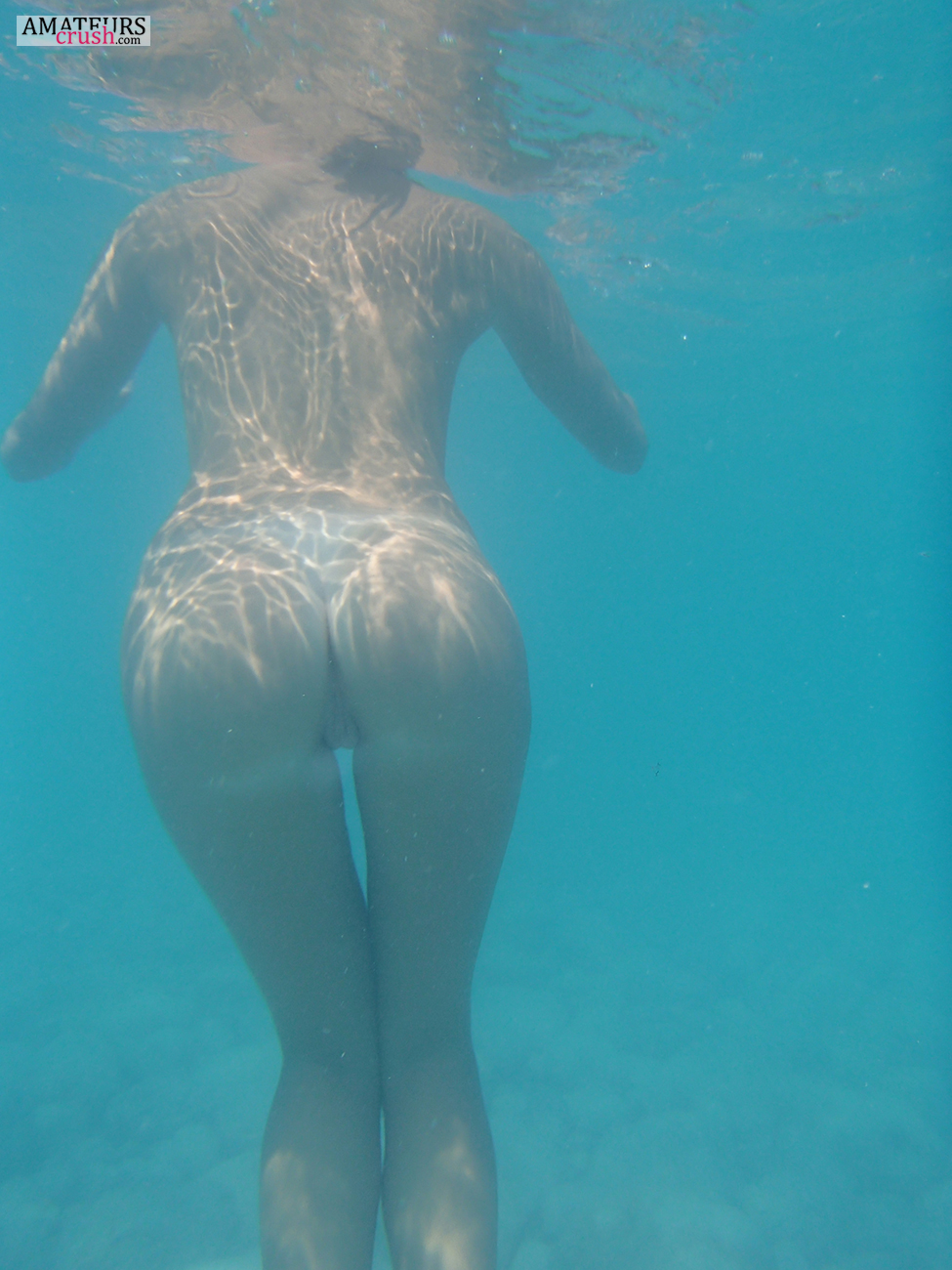 So I did an Amateur Ass Underwater post before, but that one was from two hot girlfriends having some fun. If you haven't seen those yet, go check it out!
Underwater Pussy & Ass
Her husband is trailing her closely with his camera. I got to give it to him, for making some pretty amazing photos of his wife nude swimming session. She got both her legs up, before she kicks around, to swim around here: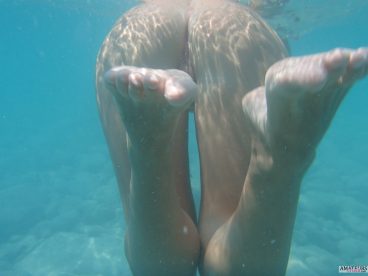 Another awesome shot of that superb underwater ass. Her body is tight as fuck!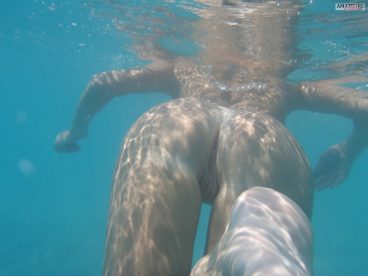 Legs spread and we get a nice open pussy shot from underwater. I would love to stick my tongue inside that hole: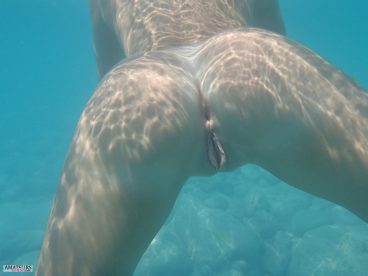 Our last photo is a nice quality close up of that underwater pussy and ass. I don't know if I want to stick it up in her pussy from behind, or in that beautiful butt. They both look very inviting to me! I wish more girls as hot as her, likes nude swimming!