Jesus Christ! Yes yes and YES! I got another amazing amateur girlfriend goddess for you tonight that will make you drool all over your whole screen.
She's a total babe that got the whole package you've been looking for <3 Well that is if you're into a thick curvy amateur big tit Latina GF babe, because that is what I prepared for you tonight!
She is freaking incredible if I can say so myself. So so freaking sexy. I'm just certain that you're going to like this one on my naked girls blog a lot. Dreamy big tits and some really nice curves down her waist. You wish you could come home to this girl every night.
Now imagine waking up to this gorgeous young busty GF with her tits out like this: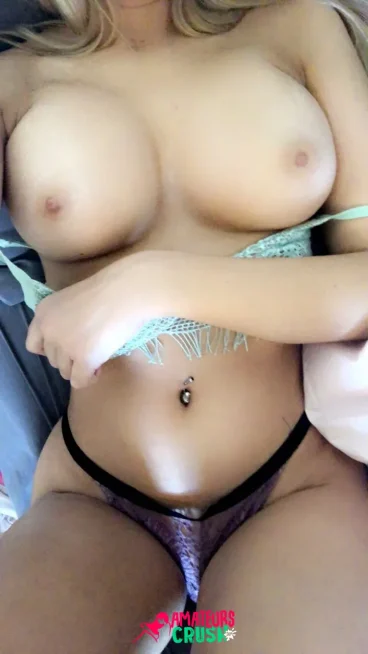 Oh I know you can't look away from those juicy girlfriend titties of hers either. I just want to be all over those naked boobies just like you! Such an incredibly drooling naughty selfie.