Now these are some beautiful homeporn submitted pictures that I received two weeks ago.
I'm told that she's a bit insecure about the look of her vagina, but I think that is ridiculous! Even after giving birth to two children her pussy looks incredibly sweet. And in my opinion they look freaking tight as well. I think this is actually a super great submission!
Thank you so much for submitting your beautiful wifey again for my blog. She's definitely beautiful and I really love sharing her on my sexy naked girls blog. And I know every single one of my visitors are going to love this young pussy of hers too! She has nothing to be ashamed of her vag. I think I can speak for all of us that she still has an amazing tasty looking pussy!
Now you're probably thinking that this is one delicious amateur pussy right there: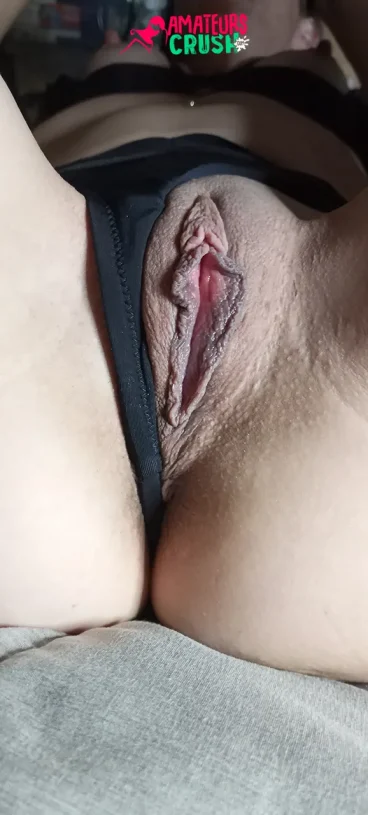 But wait till you see the creamy pussy pic of hers. Now that homeporn pic is going to make you drool really hard. I love that you can see her hard nipples in this pic as well though. Damn this pic is really amazing to look at too. It's a really fantastic shot!