Time to add some more pics to your voyeur collection of girls doing some sexy public flashing! We got real girls flashing their beautiful tits, asses and pussies in public. Sneaky ninja teens, girlfriends, wives and sexy MILFs trying so hard not to get caught. You know how much of a turn on that is, when they do something very naughty like this. So yeah, a whole post dedicated to some sexy public pussy flash and girls having their tits out in public restaurants, park, shopping malls and more! Enjoy!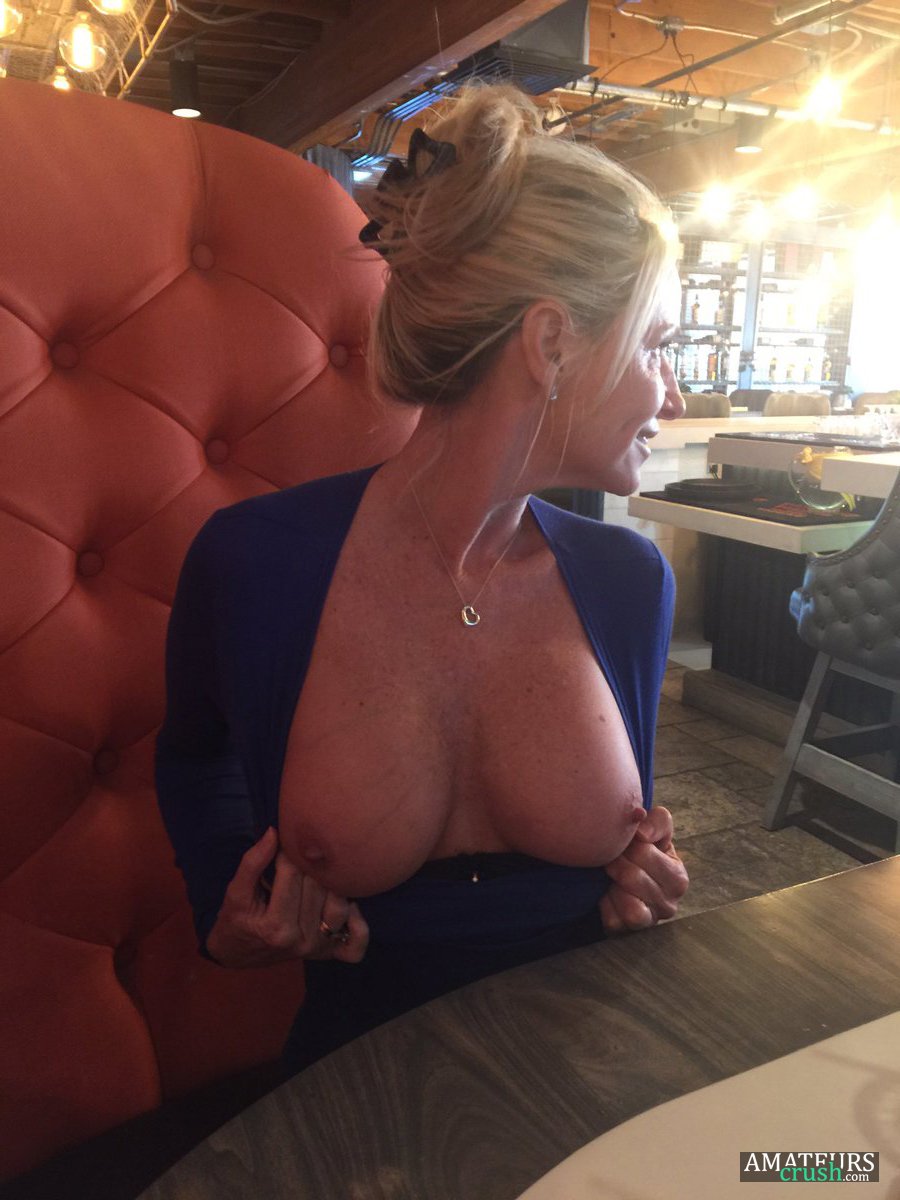 What are you still waiting for? Go check it out!

Tits and Pussies in Public
Starting off with this breath-taking Japanese girl sitting in a Ferris Wheel with her tits out. Look how happy she is flashing those beautiful yummy tits in public! I just love Asian tits. Most of them got those big hard nipples that sticks out like hers <3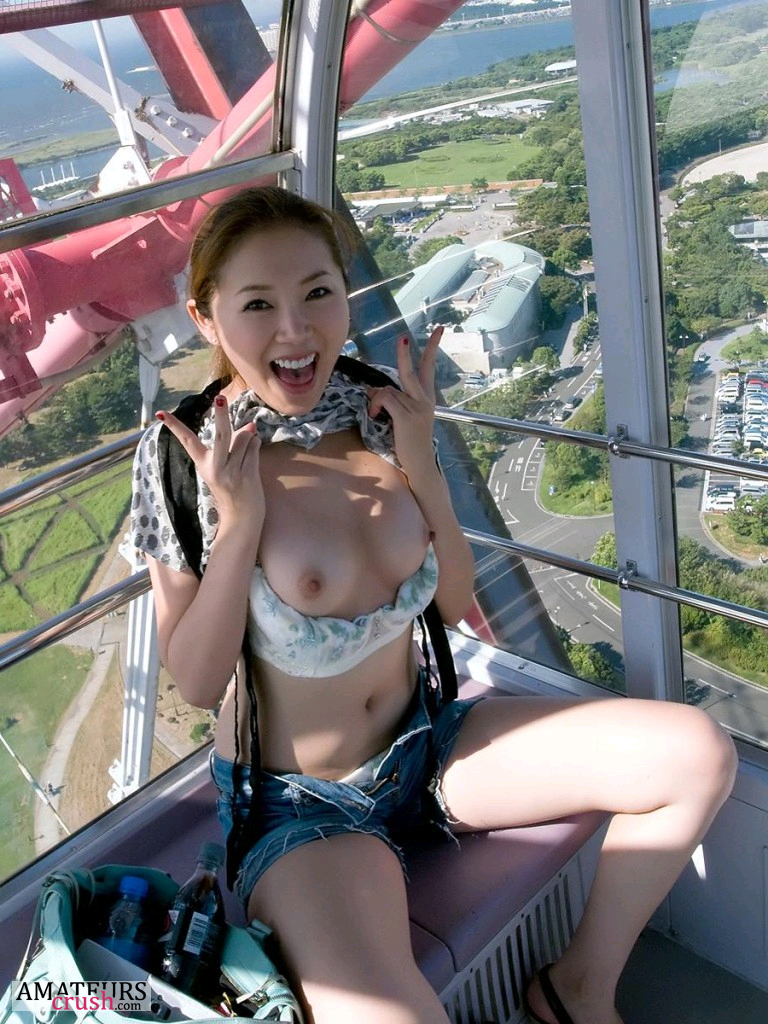 "Do you want to see my new tattoo?"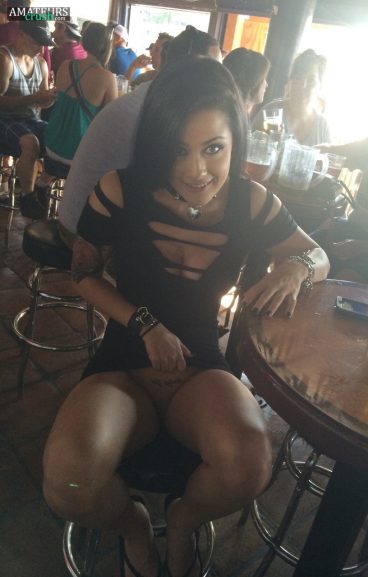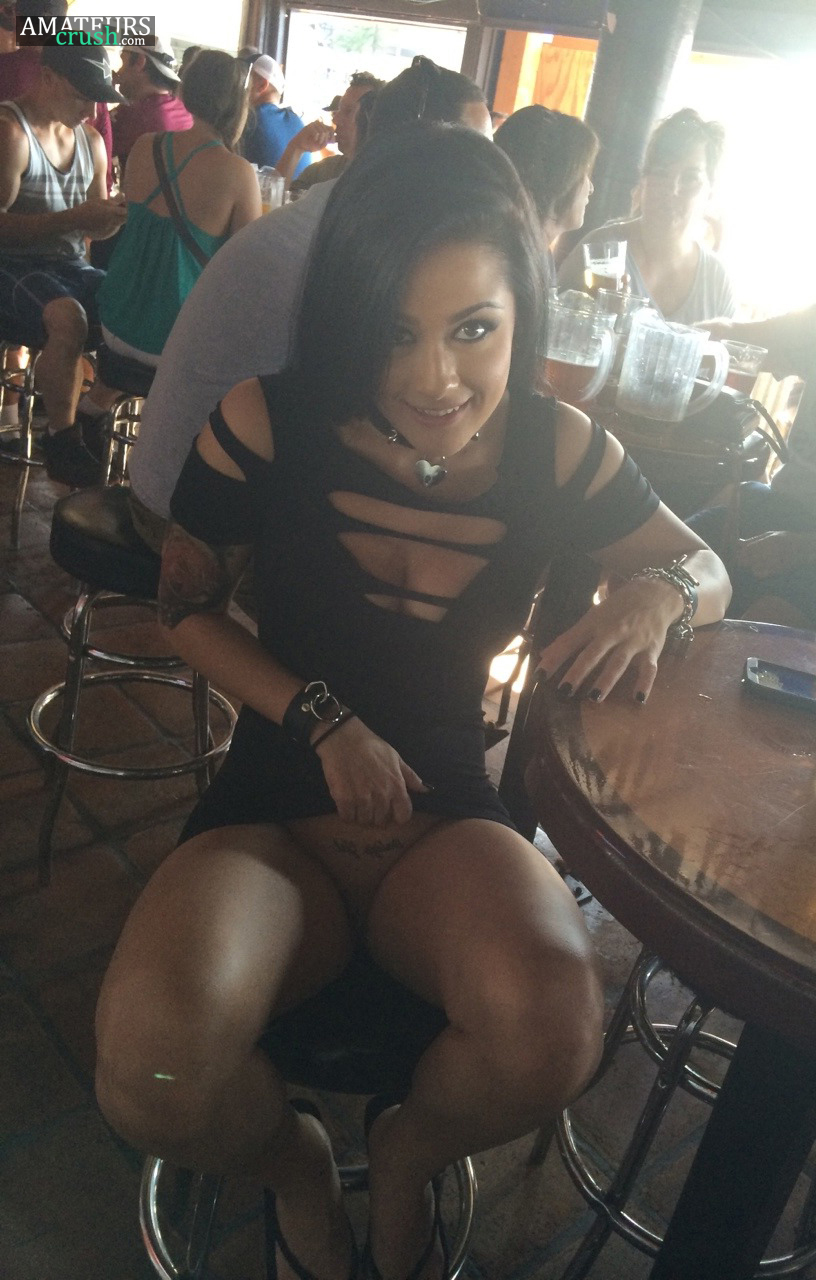 If only it was that easy picking up girls, right? This is a great pussy flash from a babe in her tight black sexy dress! Some nice crowded bar too, to do some sneaky public flashing!
"Sssst! Don't tell my mum my tits are out!"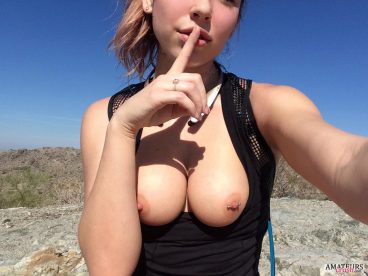 Here we got a beautiful 18+ teen outdoor with her tits out making one of the greatest selfies of all time. Lovely nipple piercing too!
Next up, we got a lovely wife doing some public flashing in a restaurant while sipping on some wine: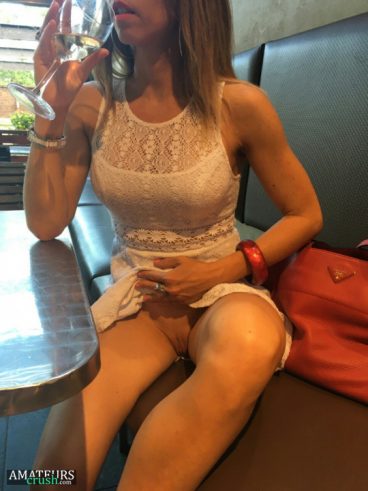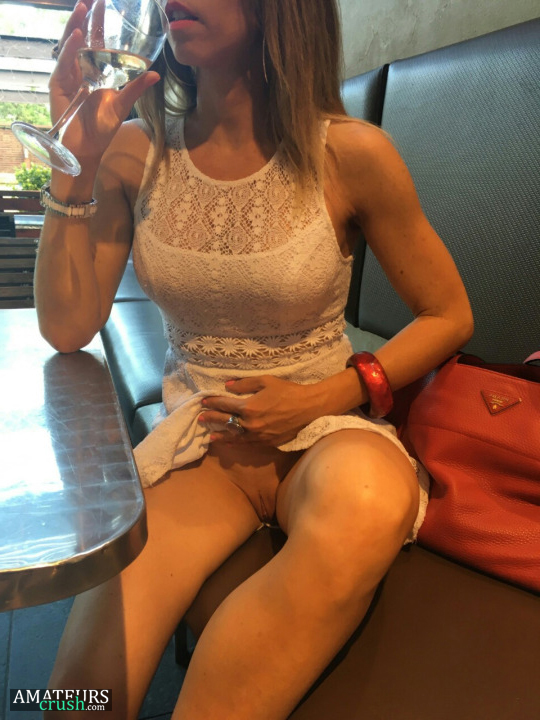 Such a turn on when girls don't wear panties when they go outside!
"I hope you are not lactose intolerant, cause dessert is ready!"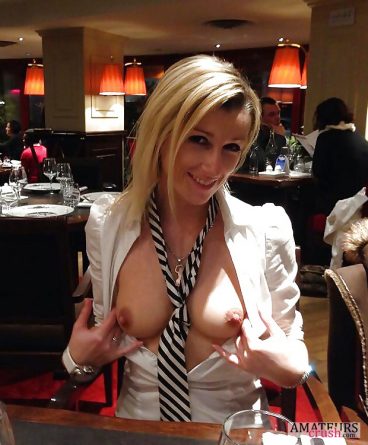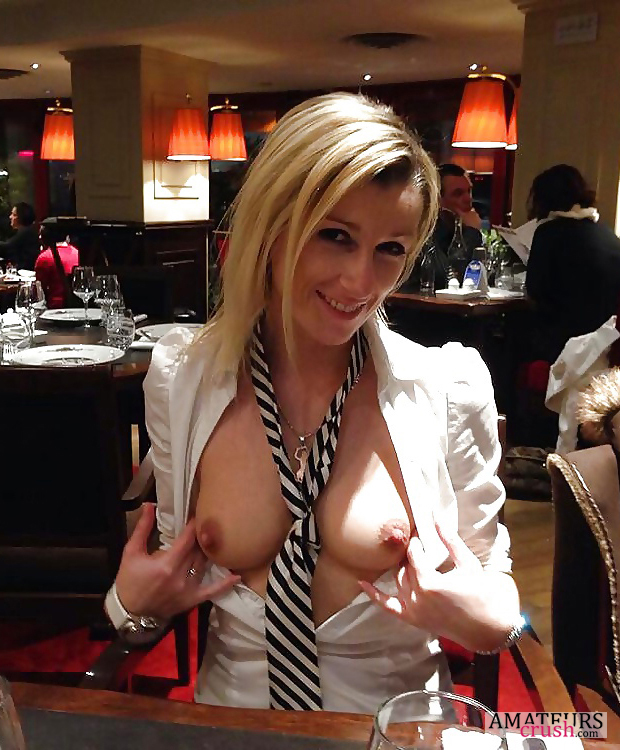 I bet you wouldn't mind 'finishing' on her, would you? We got a gorgeous wife doing some nice public flashing of her juicy tits. She's pulling her shirt open like she's super woman about to fight some crime!
Tits out is what you can't just get enough from! Blonde gorgeous wife is pulling down her dress and bra to show us her boobs here: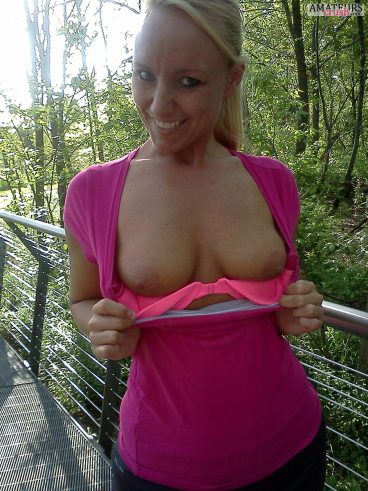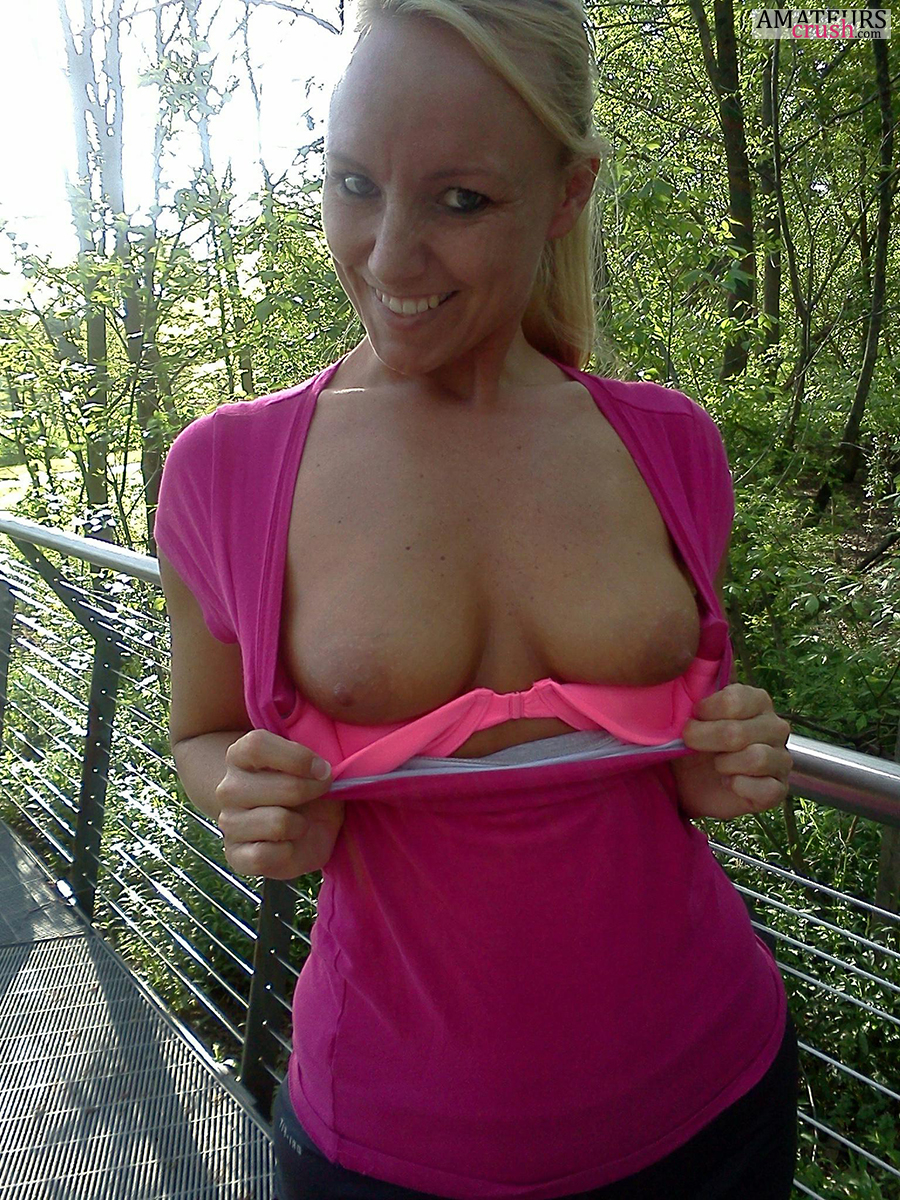 Followup by some nice public flashing tits in a store. Wifey is looking very happy showing off those magnificent boobs dangling down under her shirt: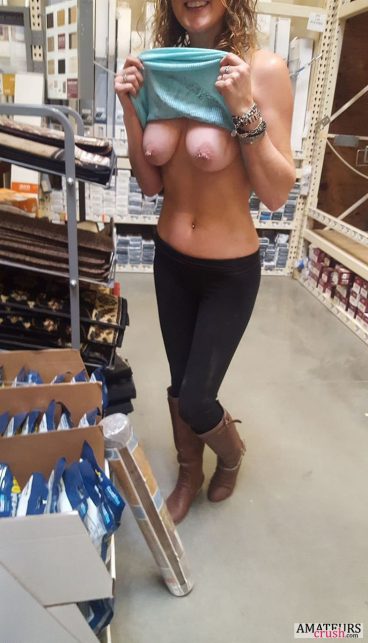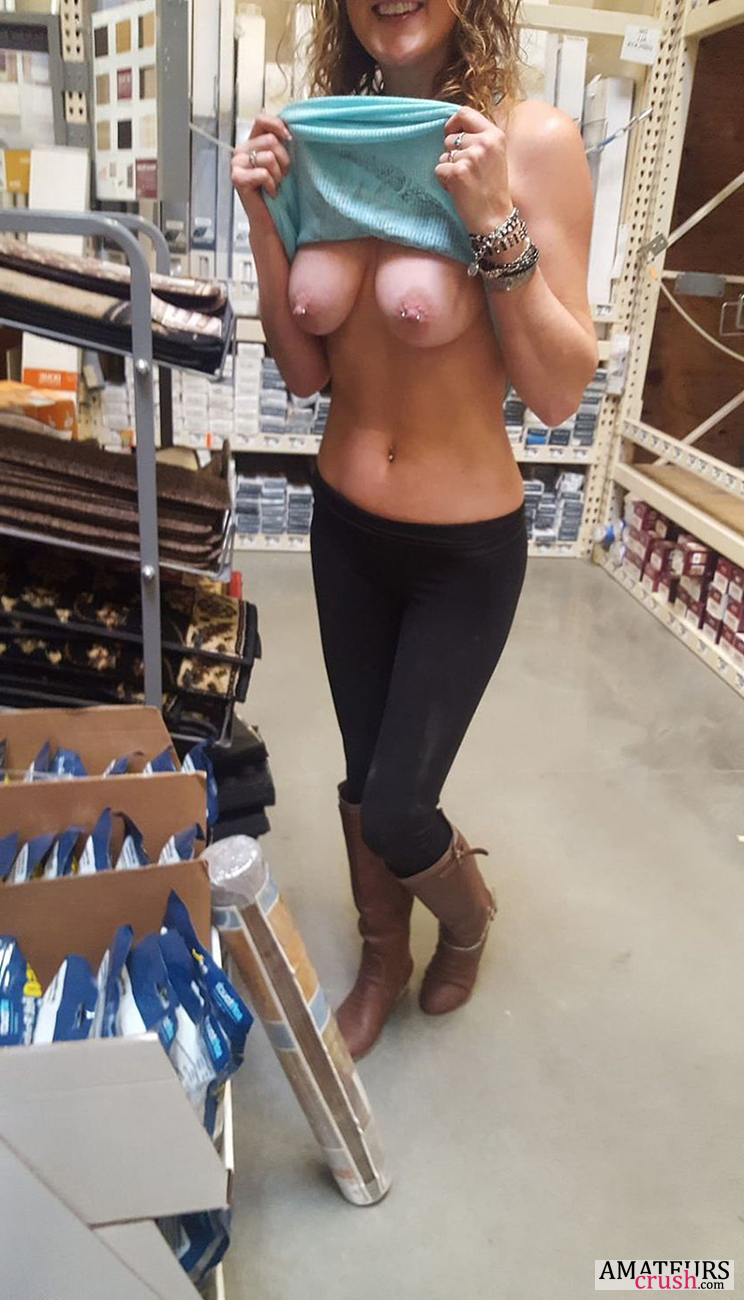 Great airplane public pussy flash from this Asian gal! That guy next to hear is missing out on something!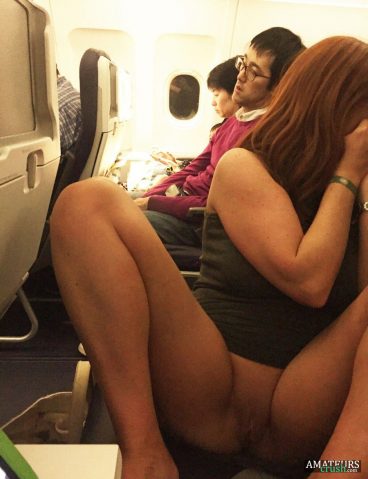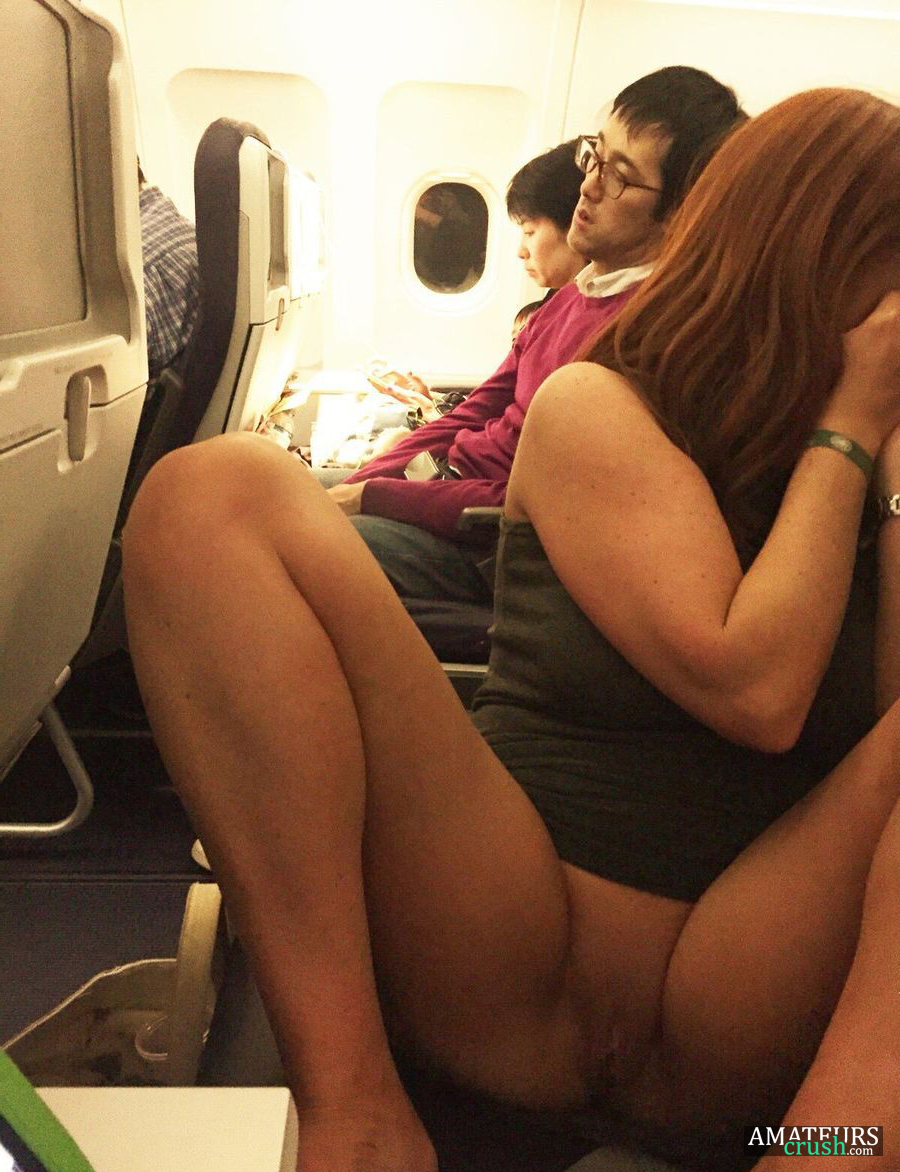 Public Flashing
"Pssst, come here. I got a treat for ya"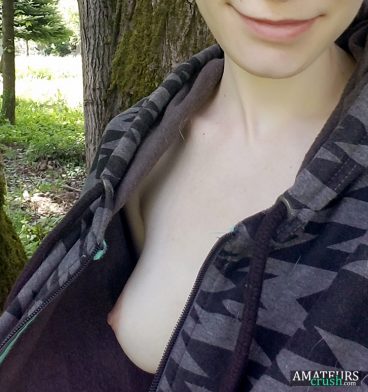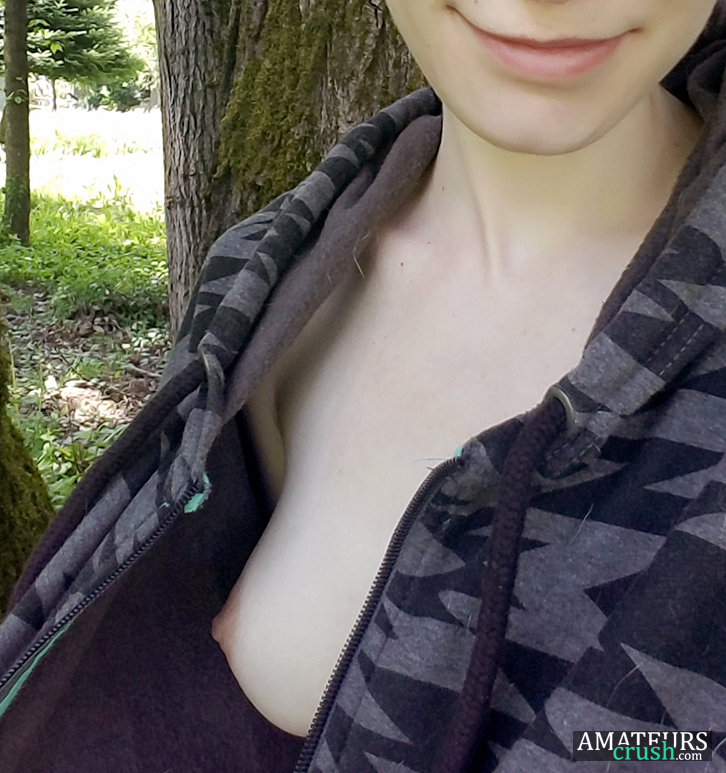 It looks like this teen is selling some boobs, the way how sneaky she's flashing her tits like that in public. I would definitely buy some though.
Another great public flashing of a super hot babe in her tight dress. She sure knows how to make shopping for food more fun!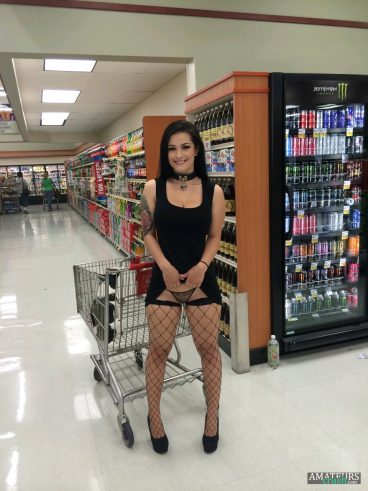 What a cutey here! Look how shy and innocent this girl looks while flashing her tits in a department store: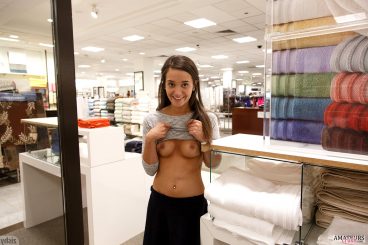 Tits out should be the new Asian peace sign!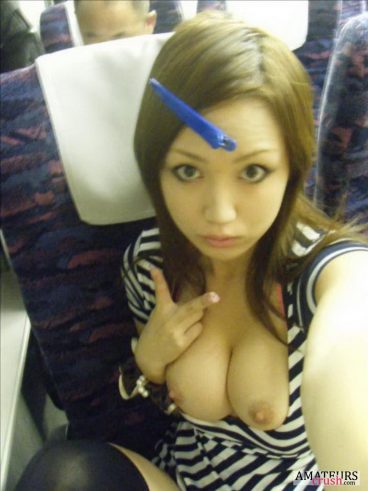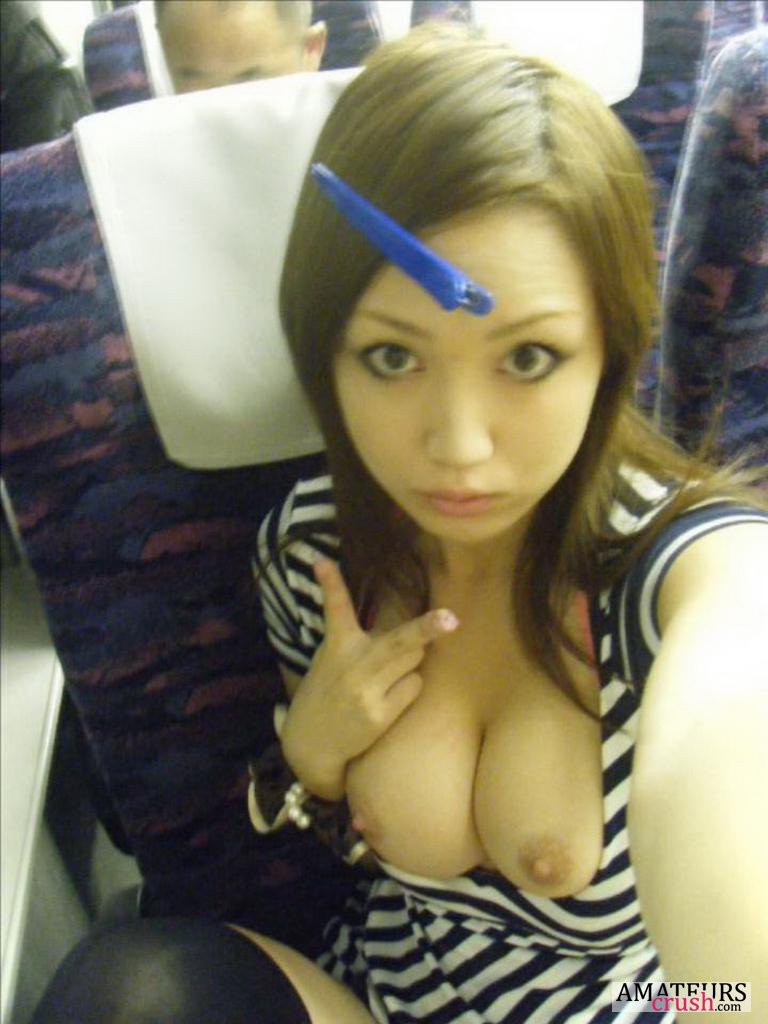 Seriously though, every time I look at this picture, it looks like she has a pen on her head! lol Nevertheless, still a great public flashing of those beautiful boobs!
We got a smoking hot petite girl giving us a sneak peek inside her bra less dress. Do you like what you?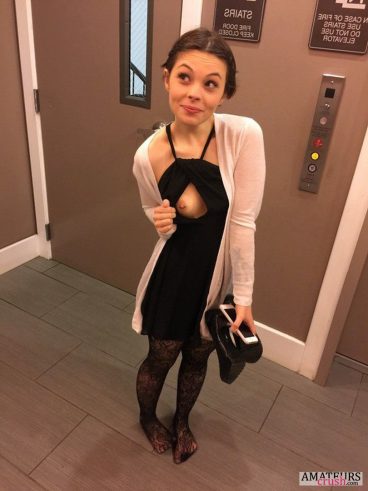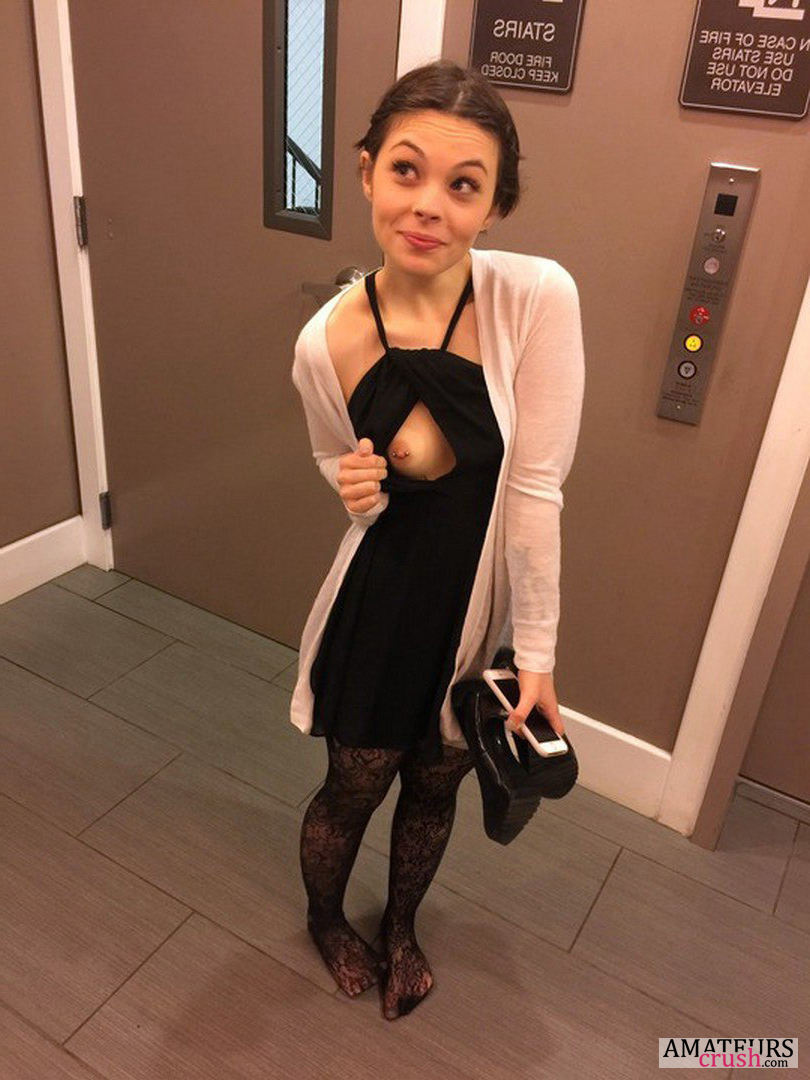 Or do you prefer some bent over juicy Rear Pussy? What a beautiful big ass! Fantastic public pussy flash while shopping here: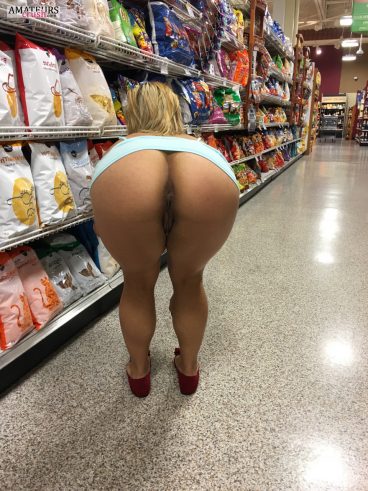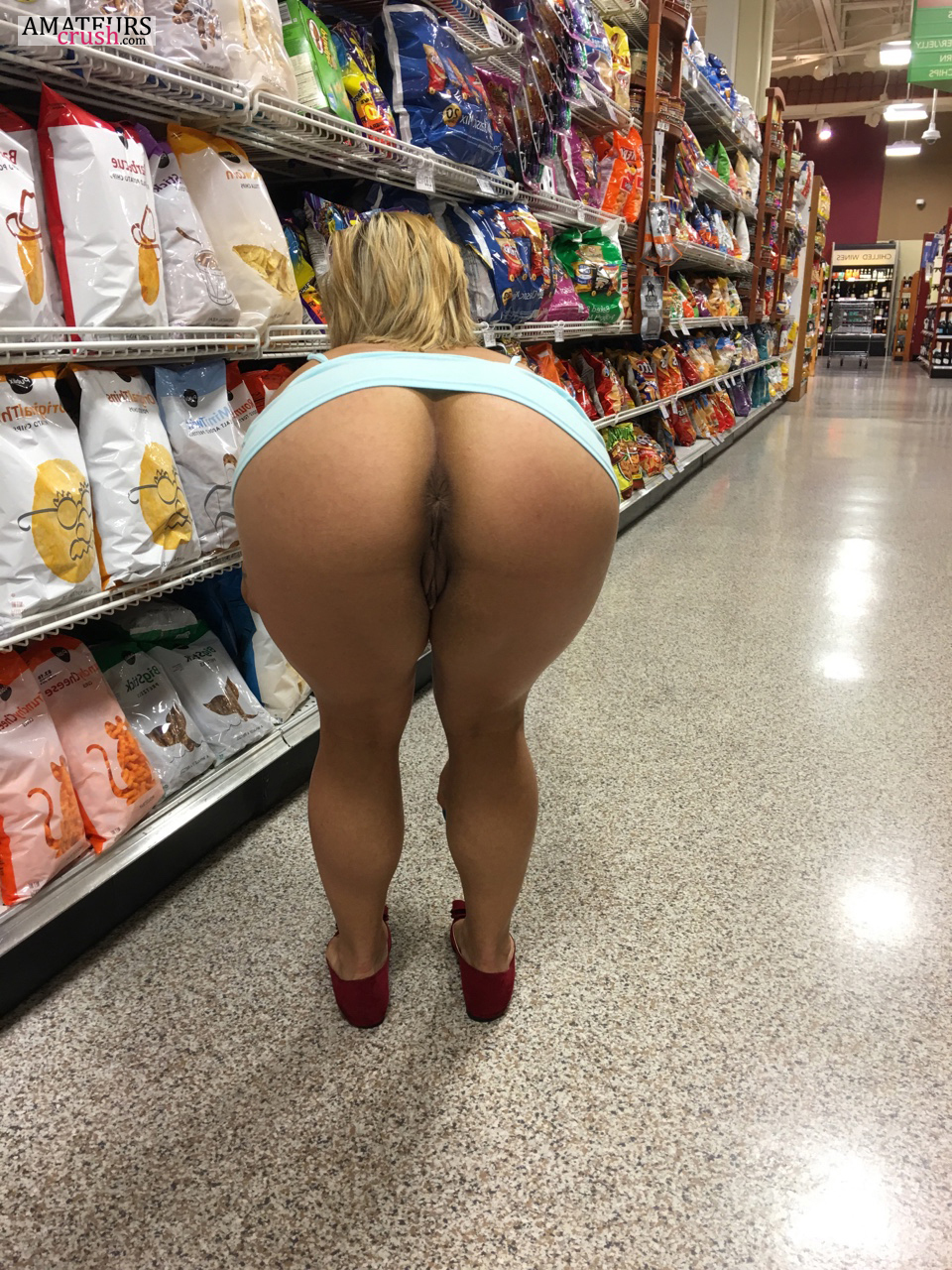 You know that girls will do anything if you give them enough money! They are all filthy sluts! But I love them though 🙂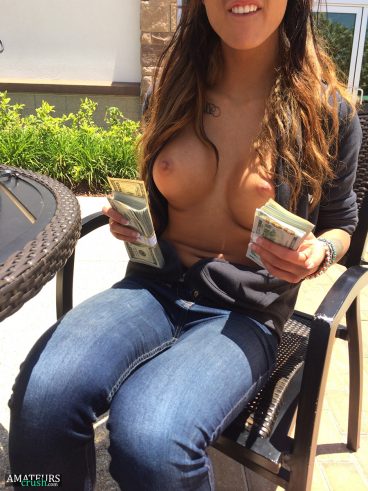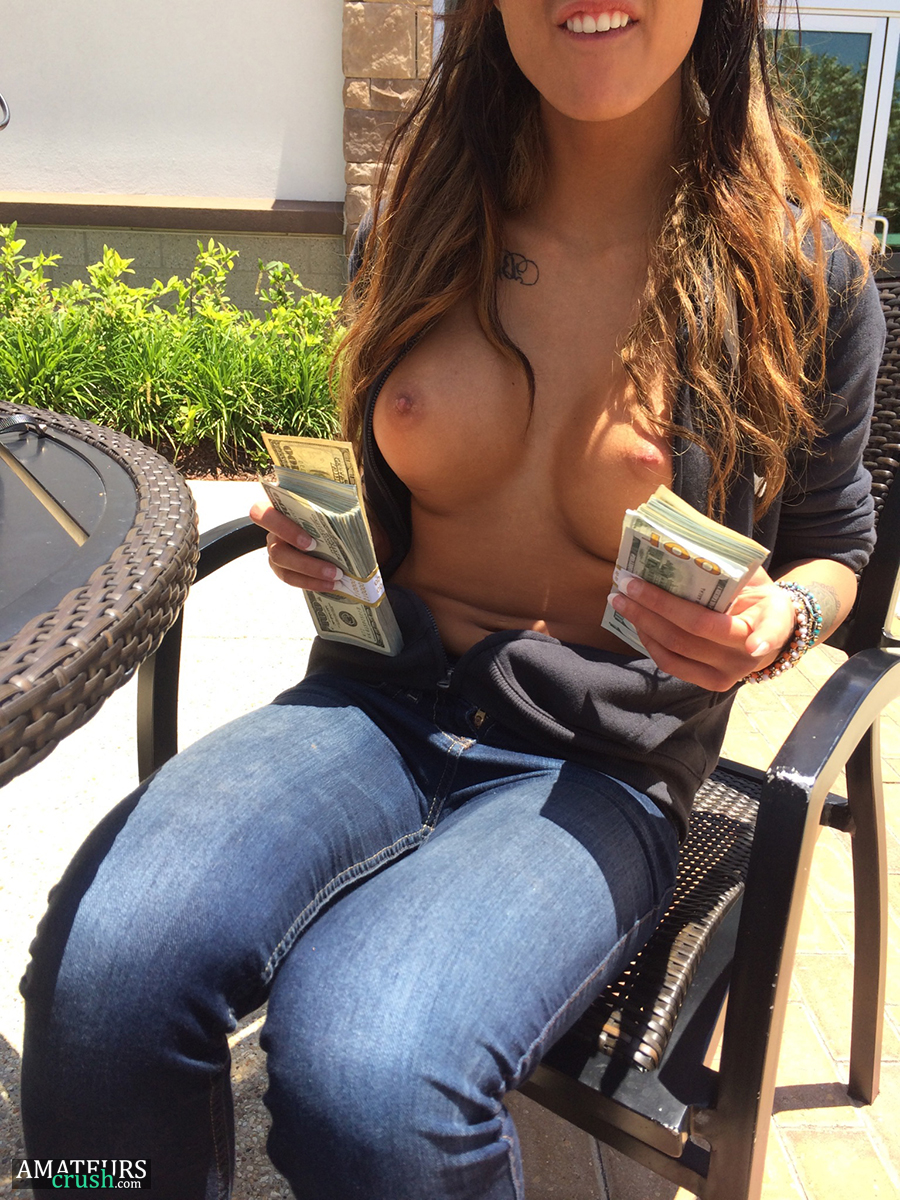 Showing off her butt plug while doing some grocery shopping here: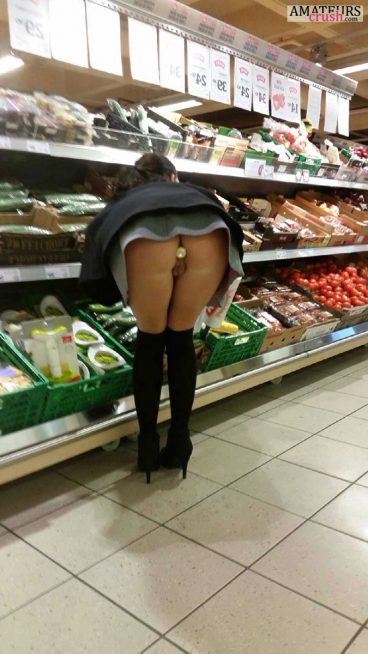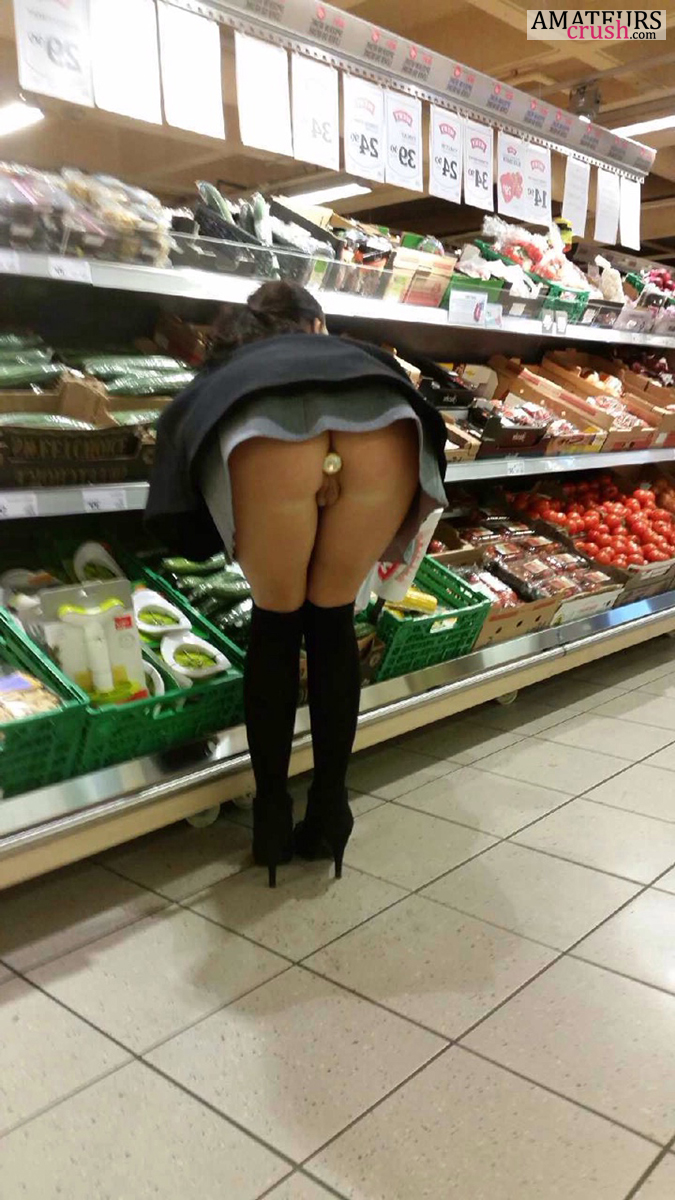 This is why all the good stuff are placed on the bottom shelves! Fantastic public ass flash during some grocery shopping!
"Can you take a look if I got something here?"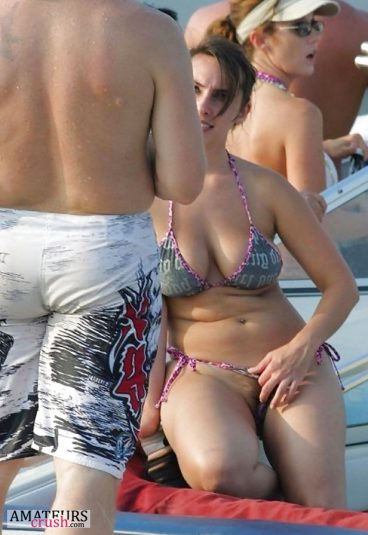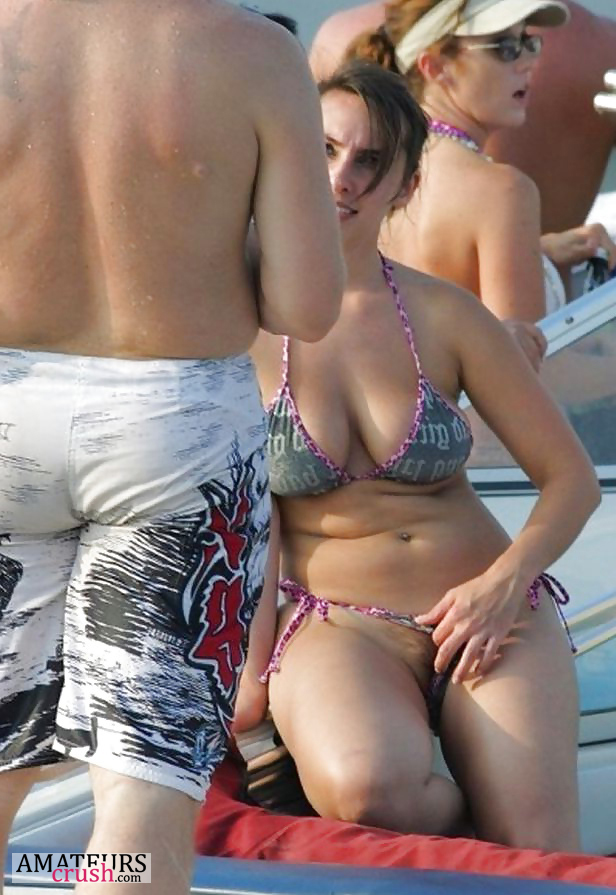 Nice beach candid pussy flash of a hot beautiful curvy MILF!
If you want to see some more Voyeur Pics on the beach, you can check out the Nude Beach Pic, that I posted a while back! Or if you want to see some sexy Pussy Slips, I got you covered fam!
More Amateur Voyeurs
The next beautiful voyeur photo is an Asian girl sitting on a bench in the park, flashing her tight ass with a butt plug in it! She's wearing a really hot tight dress with no panties underneath it!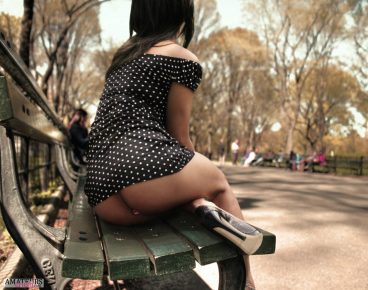 I'm giving this sneaky public flash a 10/10!
Flashing her fantastic tits in the parking lot by lifting up her shirt here: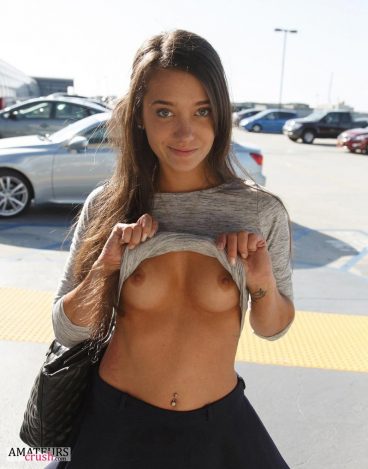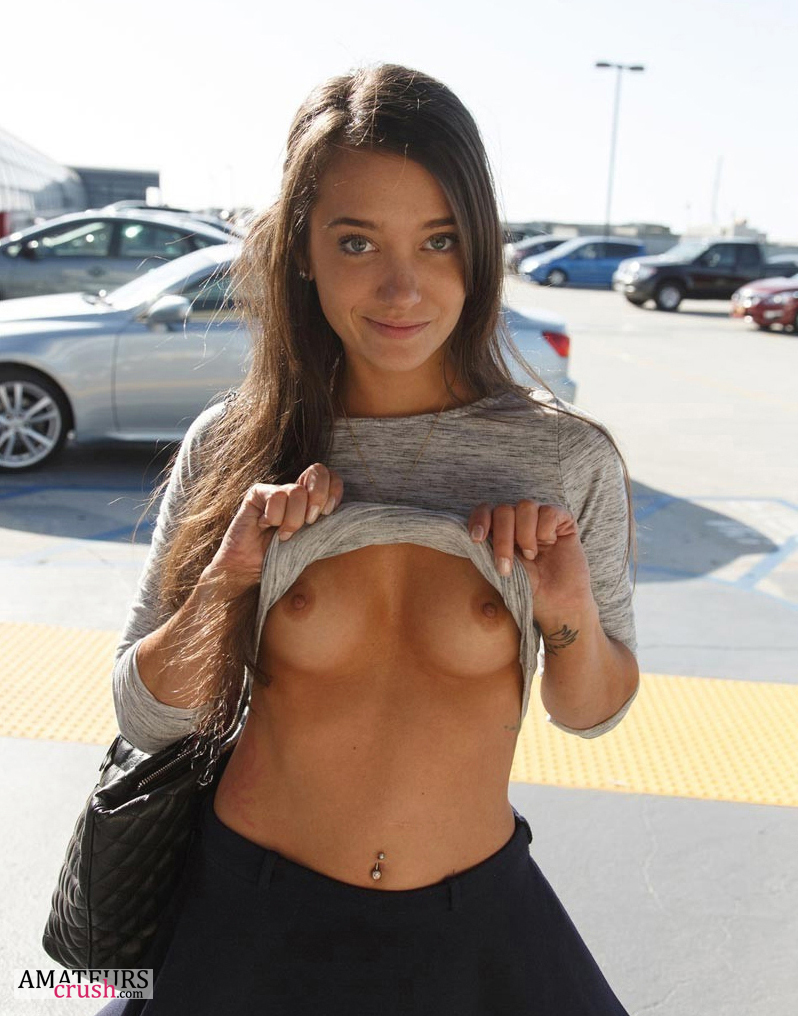 Very sexy public flash of this hot amateur brunette!
Now this is what a call art!
And I'm not talking about the painting! Nice public flashing of her juicy young titties in a gallery.
Shopping hasn't been this fun since like.. forever? She's going full commando underneath – no panties and no bra!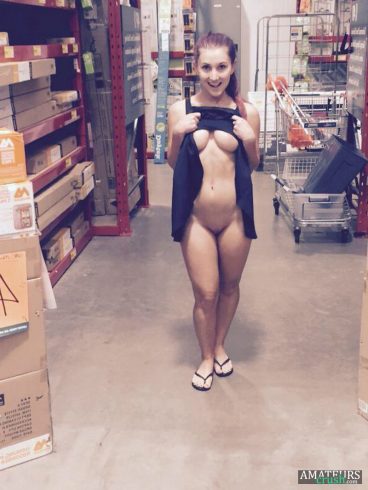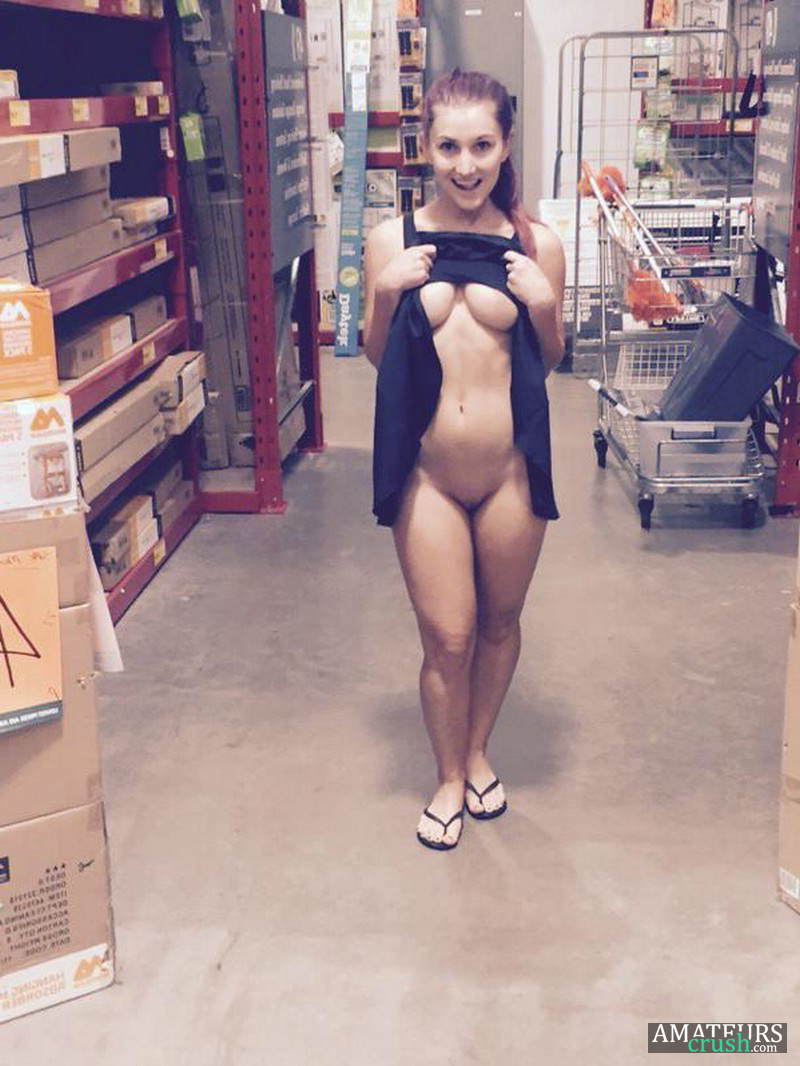 Great sneaky flash of her beautiful tits and pussy inside IKEA!
Big beautiful busty Asian showing her incredible boob inside her car: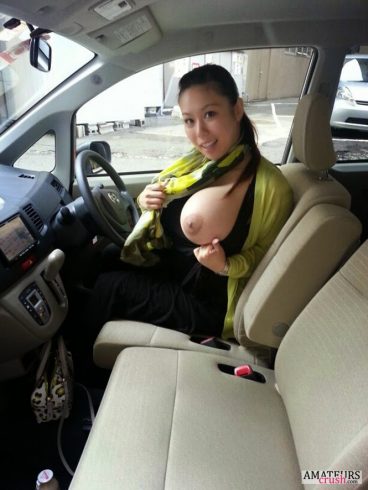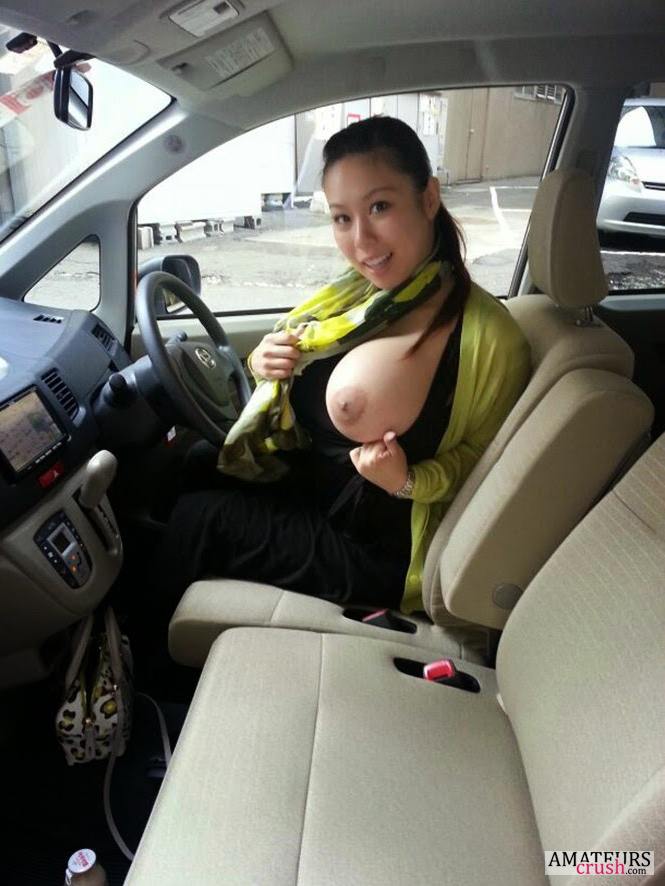 I like her! This is some hot tits out pic if you ask me. I bet she has a great personality too!
"I think flashing my boob would make me grab my bag a little bit better"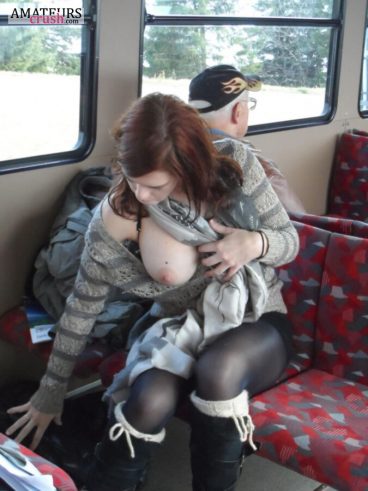 Surely that is going through this cunts mind. Nonetheless, this is a great public flashing tits <3
Pointy hard nipples pointing upwards! Just WOW! Her nipples looks more delicious than her food: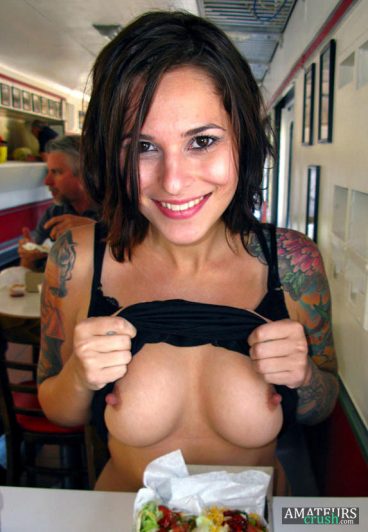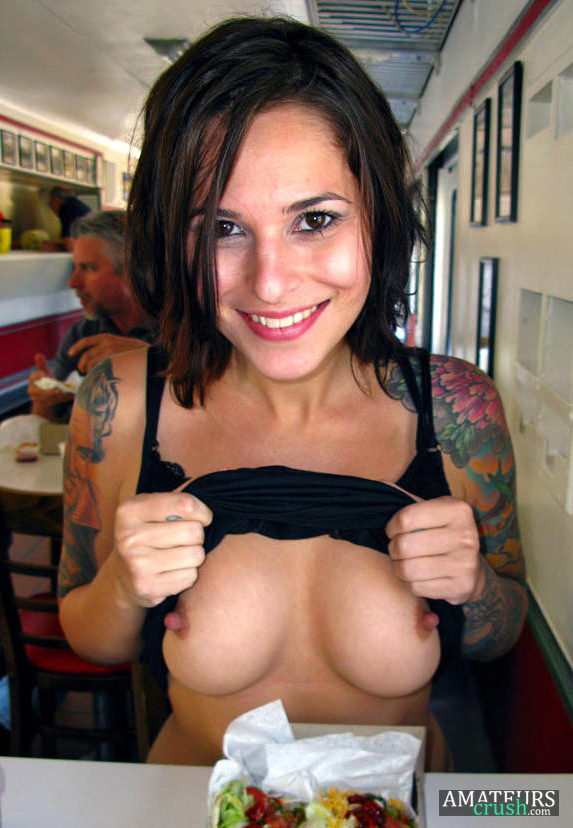 Great public flashing of this tattoo girl inside a small restaurant!
Next up, we got a ebony doing a awesome public flashing in a supermarket! She's lifting up her whole dress so we can gaze at her amazing booty!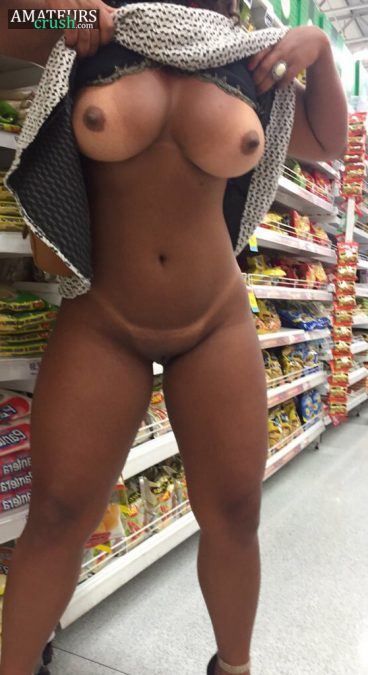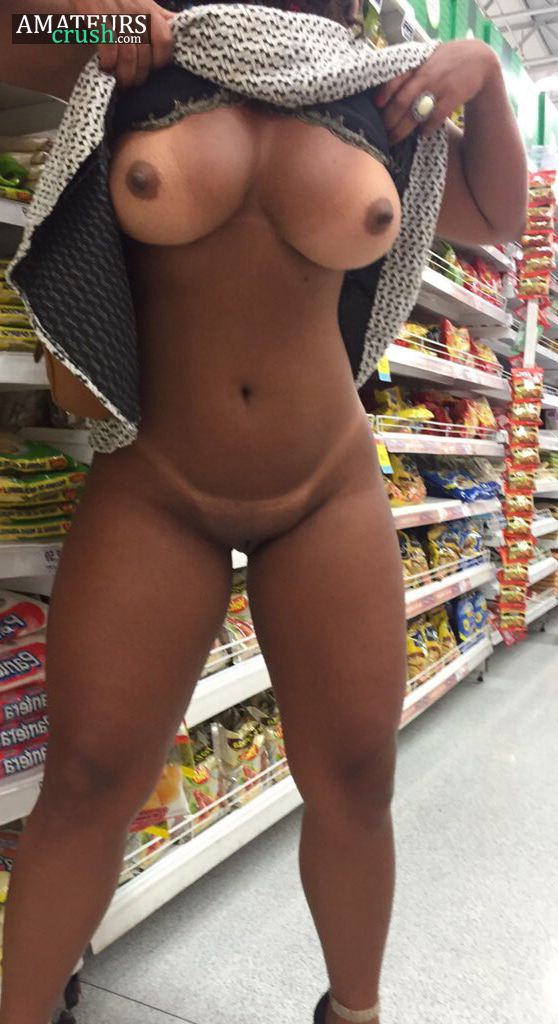 Those tan lines though <3!
Tits out and pizza: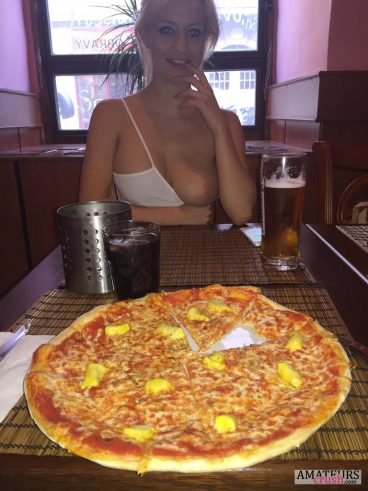 What more do you want? A hot girl flashing tits and some pizza! Seems like a great date to me!
Flashing tits in a bookstore is a great place to do it too: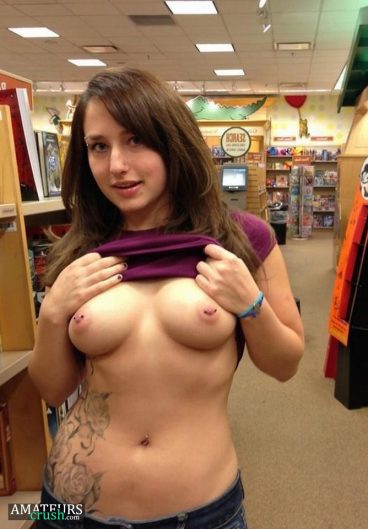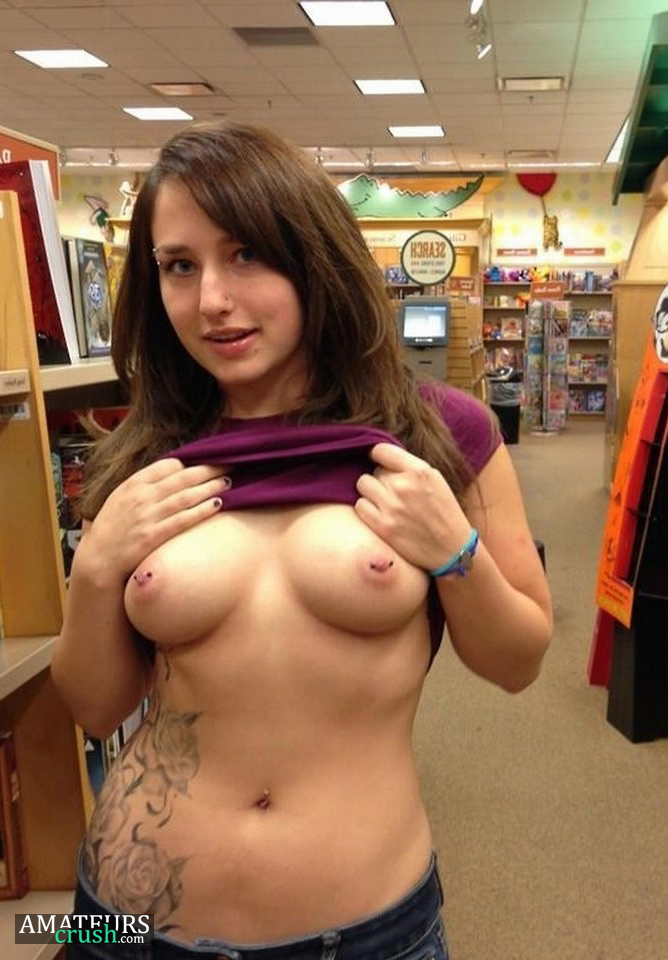 I love her innocent face while she's lifting up her purple shirt.
Flashing Tits and Young Pussies
Young teen having a Tit Slips moment with her mom next to her: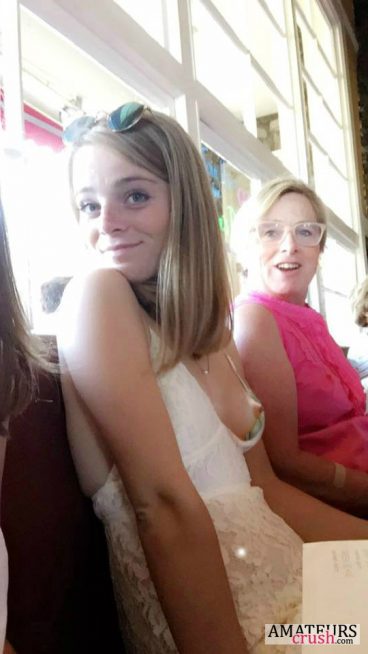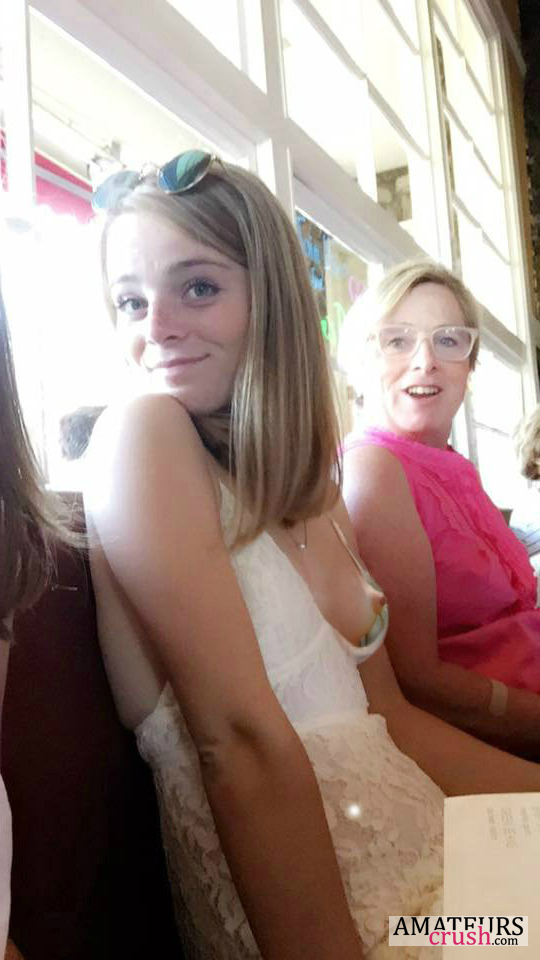 Nice and pointy young boob peeking out of her dress! I'm guessing this is unintentional, unless she's a true slut of course.
Another nice tits out pic of a wife shopping for furniture! That guy behind her is missing out! Beautiful round breasts <3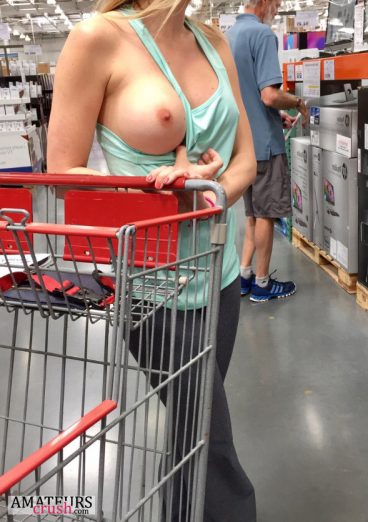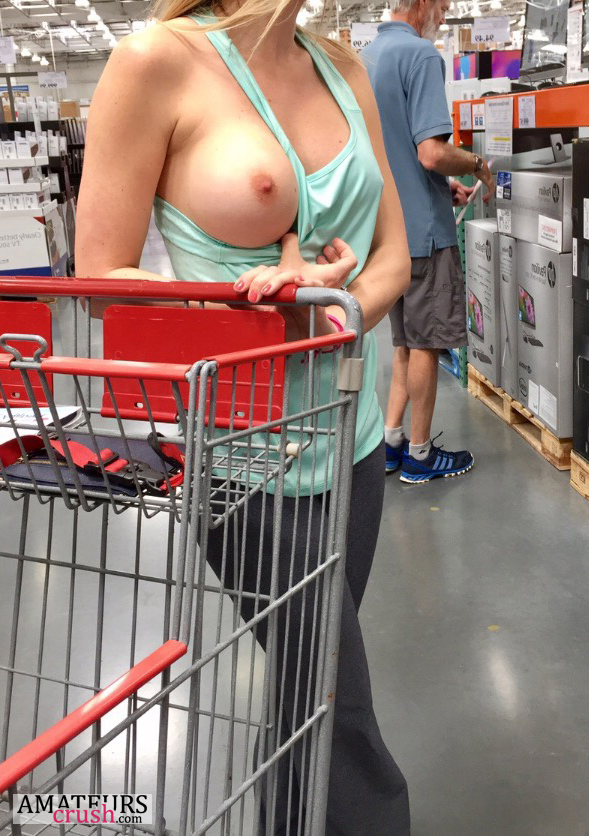 Now this is what I call some great advertisement from Lays Chips! Nice pussy flash in public of this blonde babe: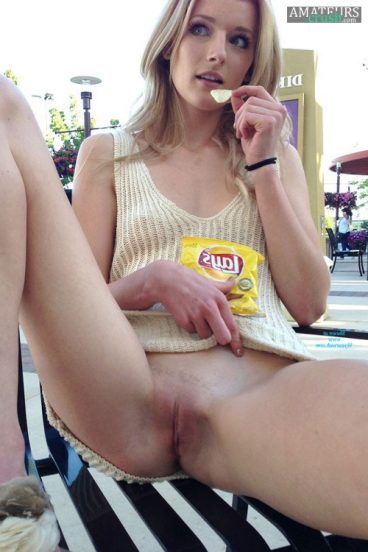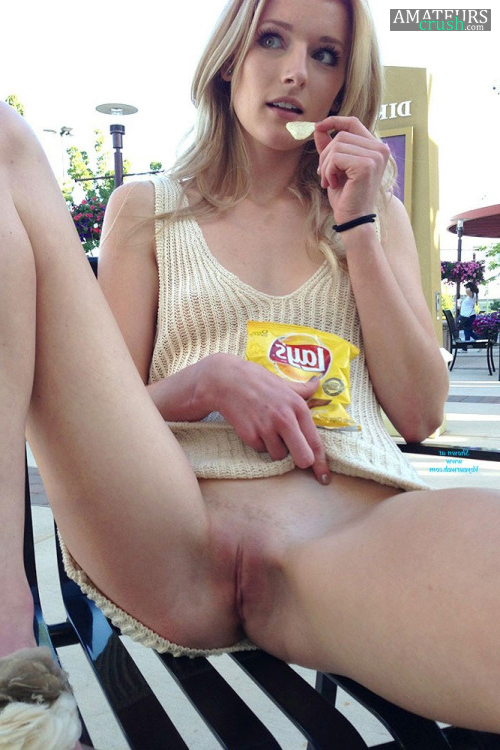 Big breasts out of this college girl during her flight. Looks really comfy to place your head on to take a nap!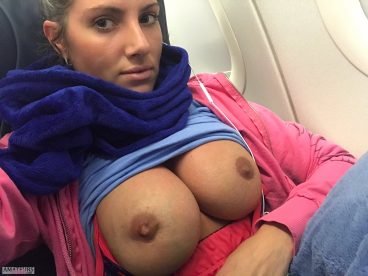 And if you are thirsty, you can just move your head a bit to suck on those beautiful nipples.
Here we got another great 18+ Teen College Girl having a great time by flashing her beautiful pierced nipple in public: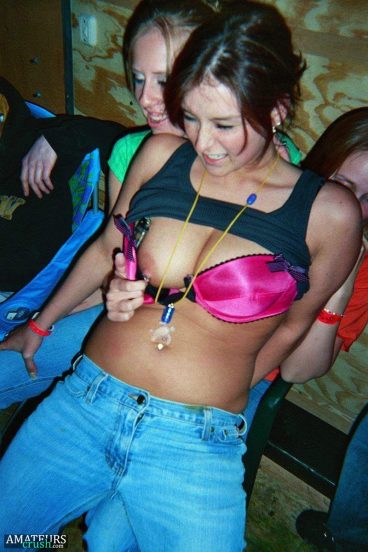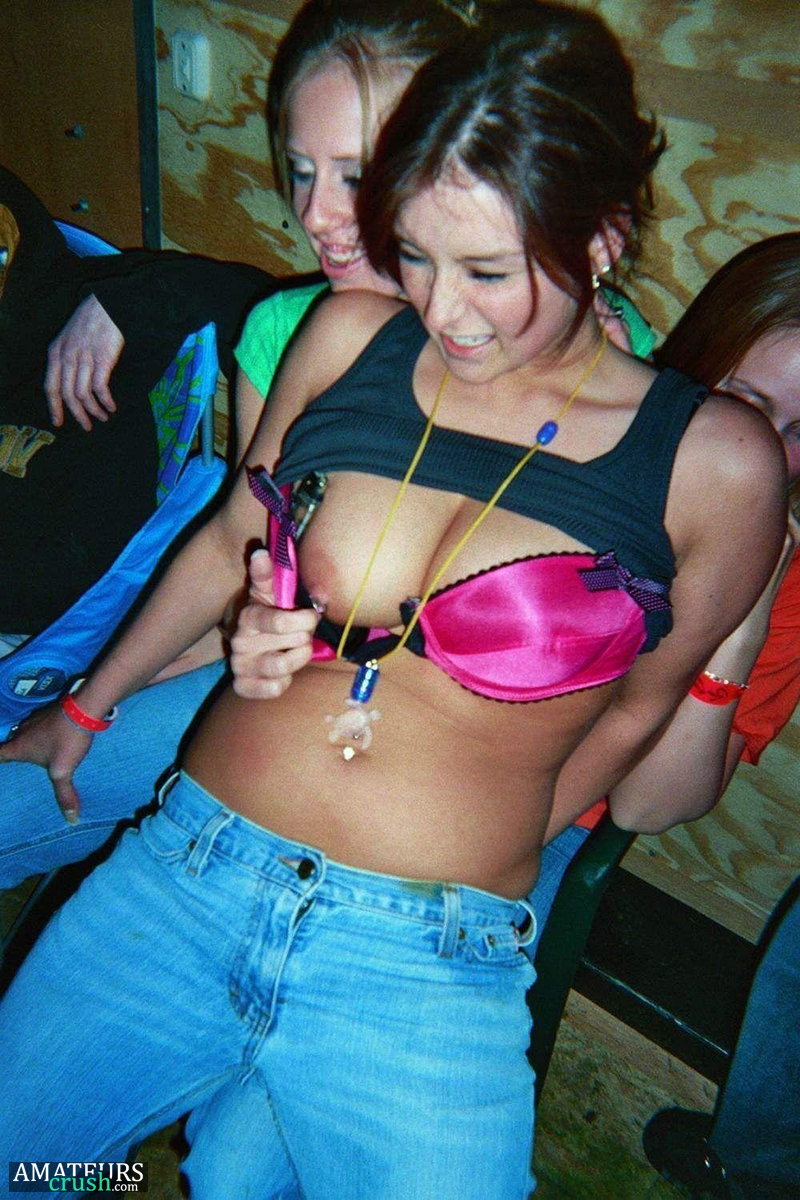 Flashing tits and making boys smile is what she does for a living! Great young tits to look at <3
Followup by a fantastic public pussy flash of a college girl studying in the library of her university: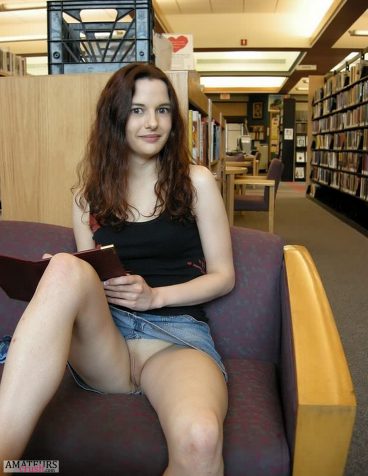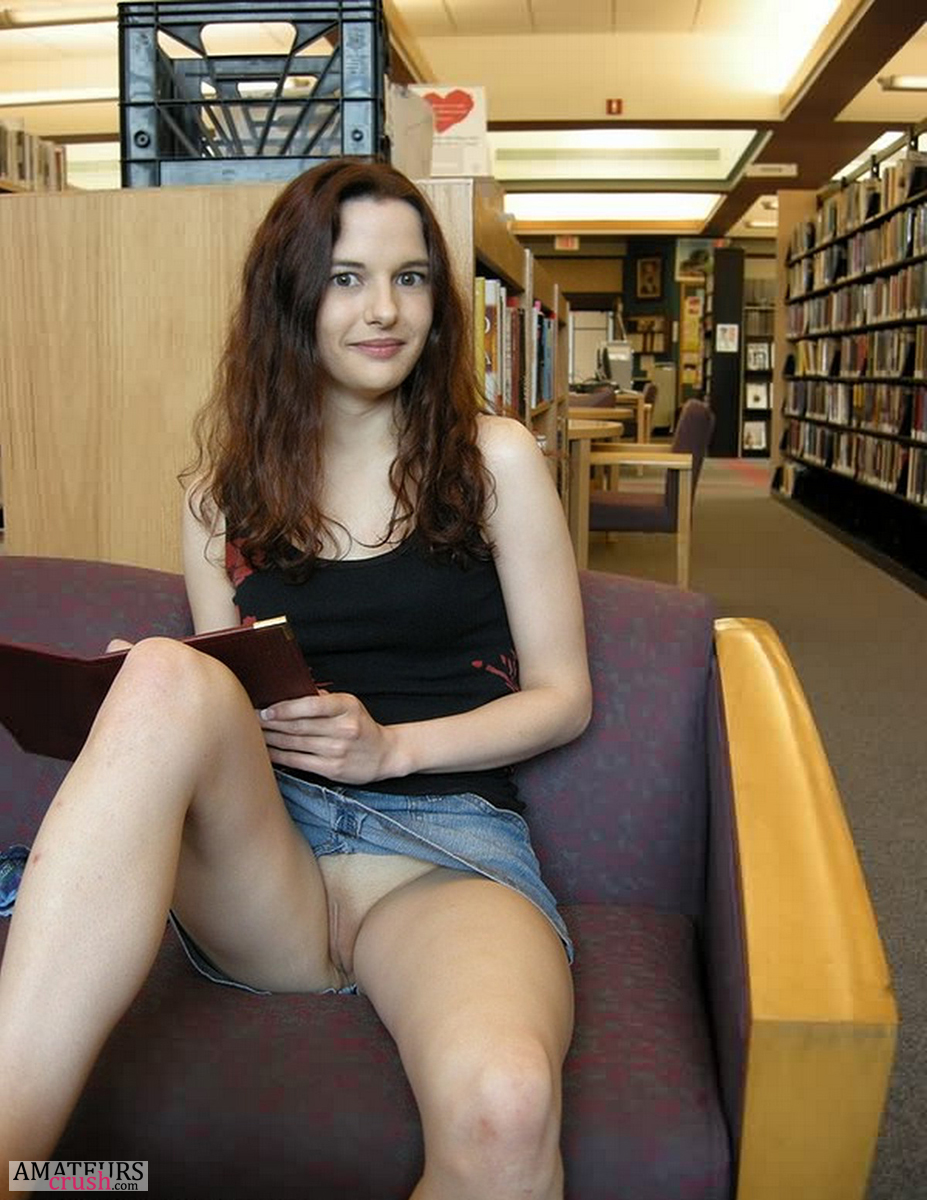 I just fucking love girls wearing no panties when they go out! And that tight skirt makes everything 10 times more risky!
Wifey with her sexy tits out during lunch: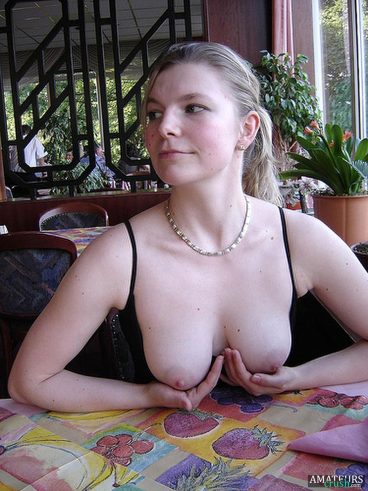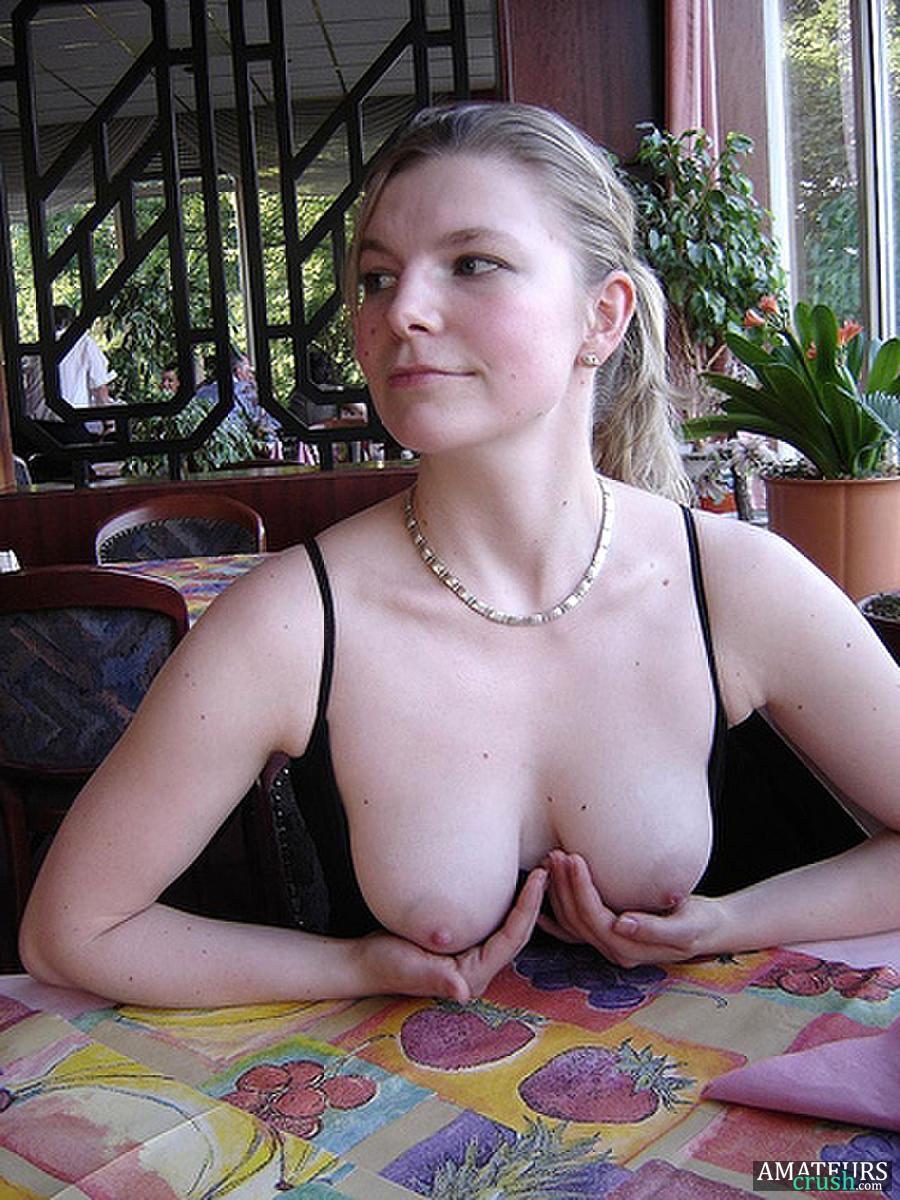 So, do you want food or her tits for lunch? You can only choose one!
Look how sneaky this public flashing of her tits is: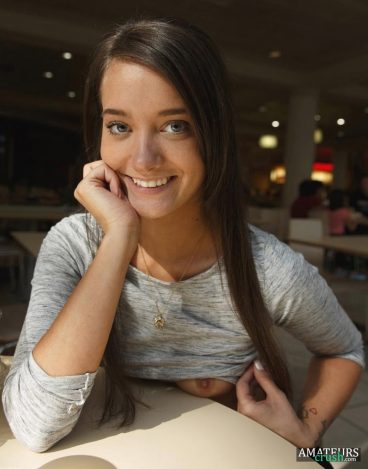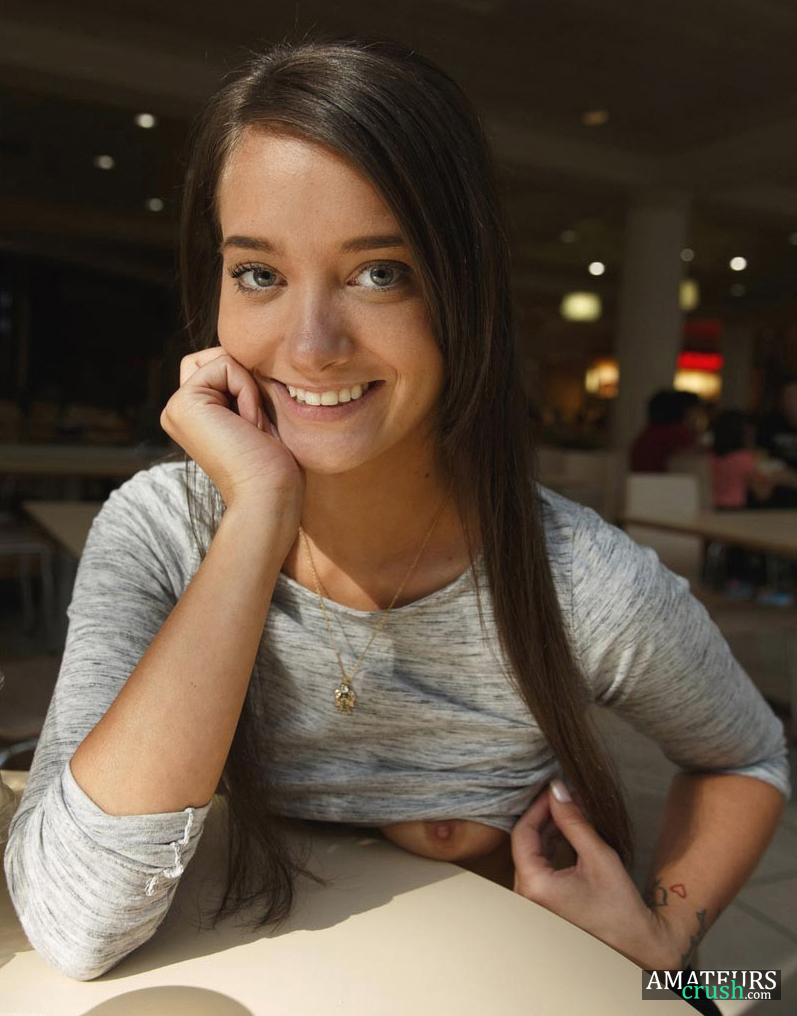 I like how it just peeks underneath her shirt like that. I guess she thought it was too risky to do a full flash with so many people around her.
Those hard big nipples though <3! Beautiful mum flashing her juicy tits in a restaurant: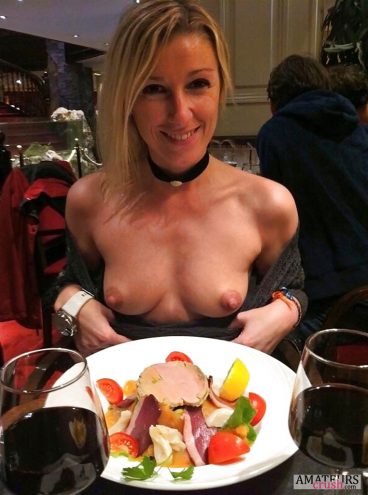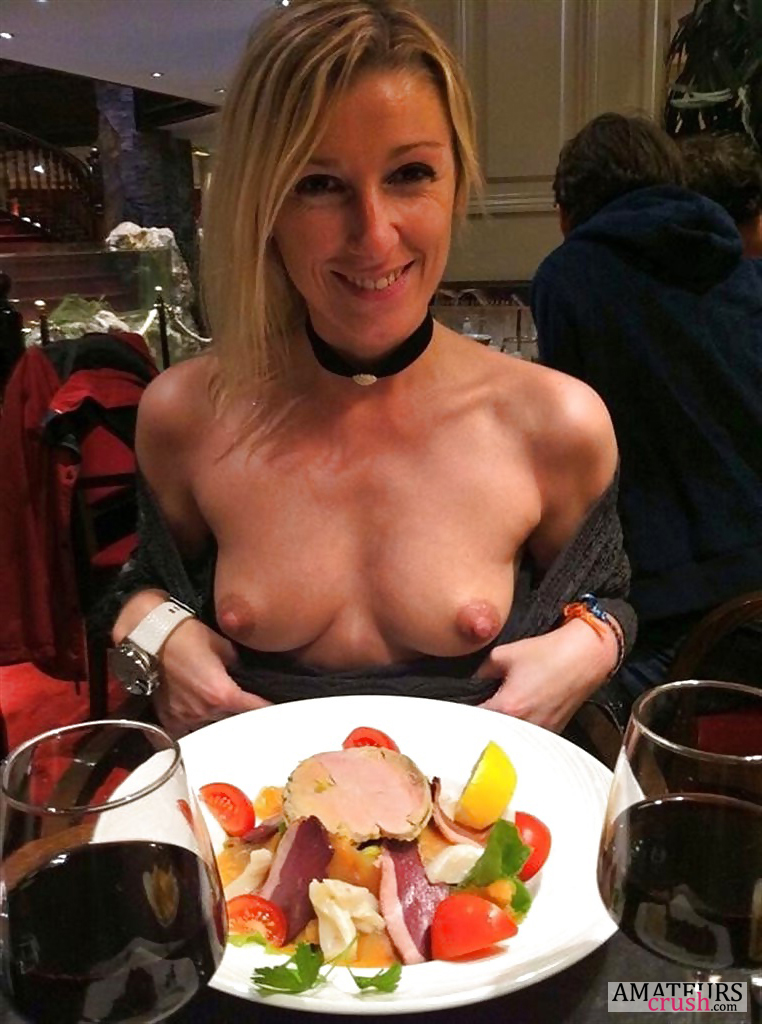 This MILF knows how to make some great pictures. Tits out always make the photos ten times better!
Tits and Pussy Flash
Don't know what she's selling, but I want to buy it! 😉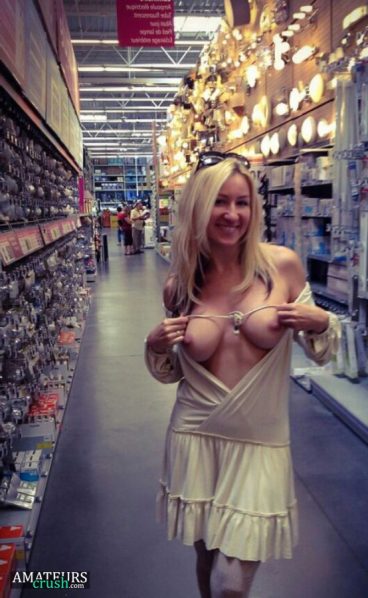 Another great public flashing of a mature MILF showing her tits in a tool shop!
Oehlala! We got a nice pussy piercing on this sexy girlfriend! This is a sexy pussy flash from her: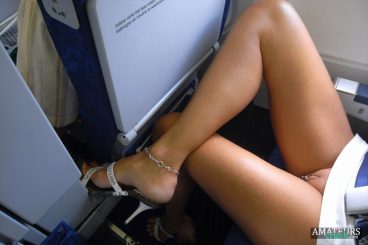 Spreading her butt hole and flashing her rear pussy during a train ride: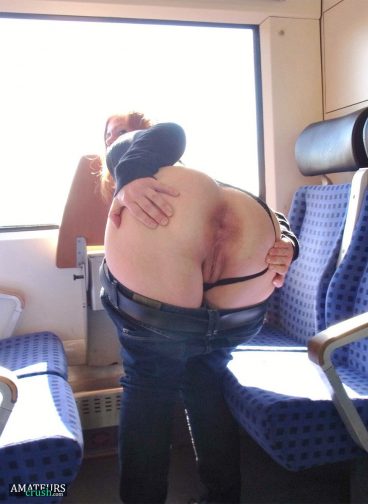 Pants down and panties a side is what I like to see from girls bending over! Hot!
Imagine the things she can do with her tongue <3: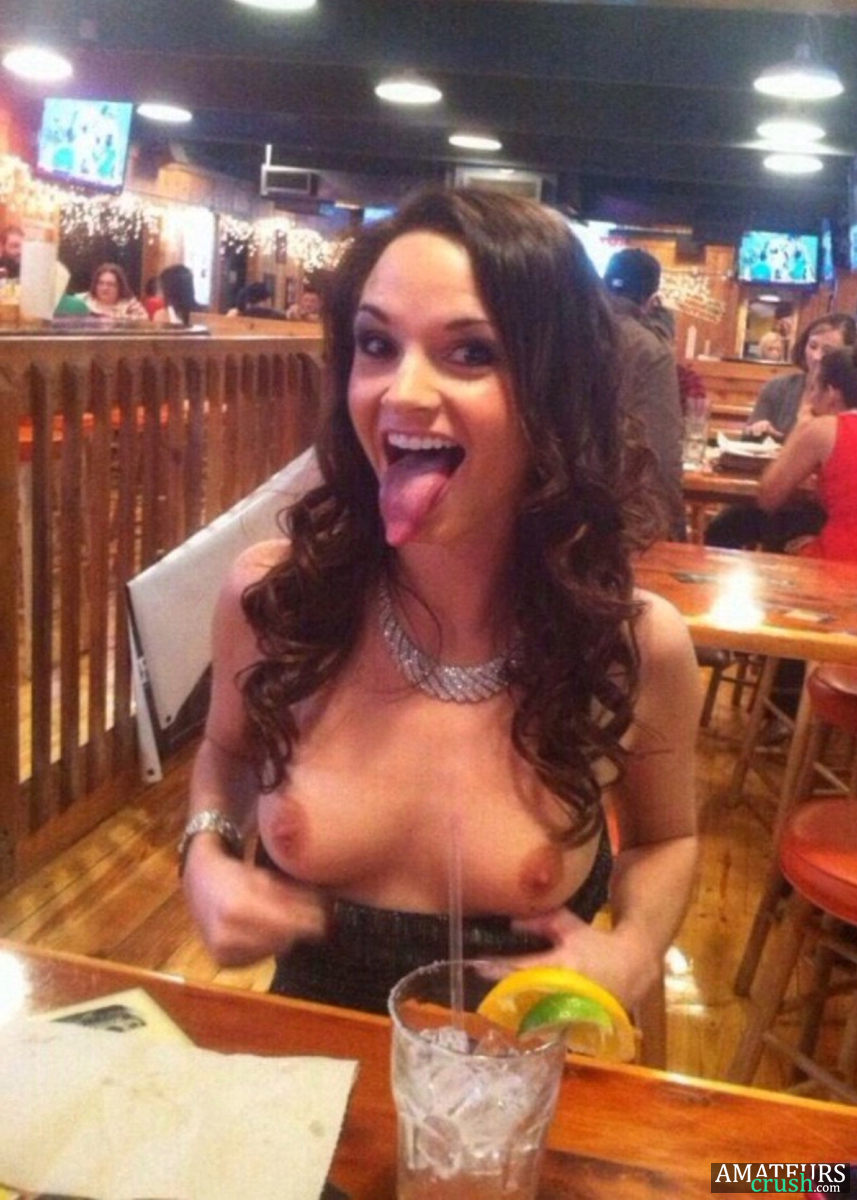 Another fantastic risky public flashing of her tits out of her dress here! Place looks crowded!
Tight ass on this sexy girl. I guess they are on a date night and having a great fucking time! I need a toilet break with her..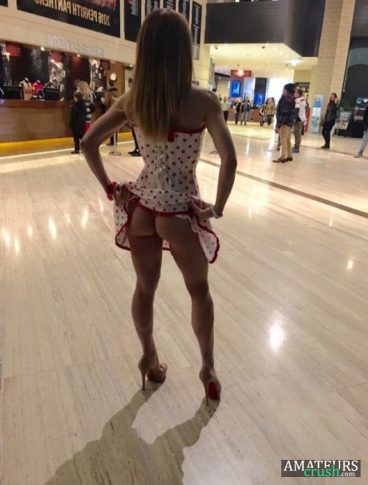 "Oh no she didn't!"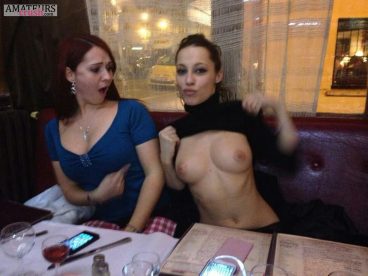 Oh yes she did! Look how surprised she is when her cousin flashes her beautiful titties at the dinner table! College girls gone wild! Better believe it! Why isn't she joining her cousin though?
Public tits out at Starbucks and licking her cup. I like her! Mocha Frappuchino, the one I always order!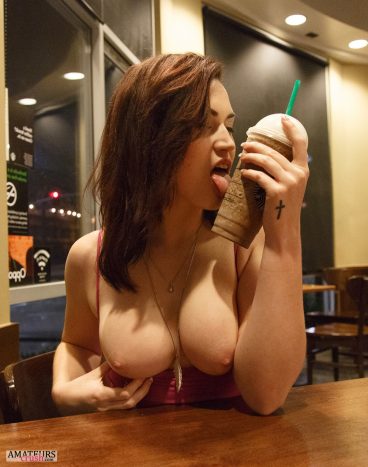 Brrrr! We got a sporty girl having her tits out in this snowy weather here: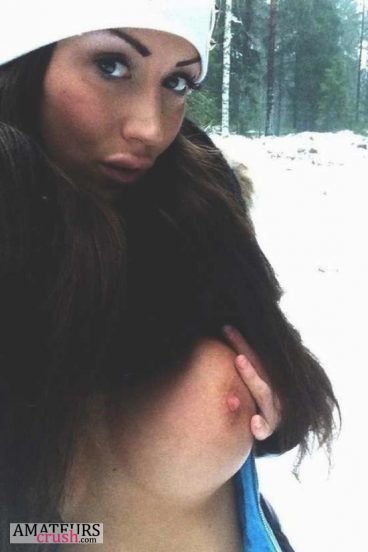 Those tits looks like they need some warm hands to heat them up. Any volunteers? 😉
Another big boob out public flashing of a sexy amateur! I just can't get enough of babes taking their tits out in public. She's looking really fine!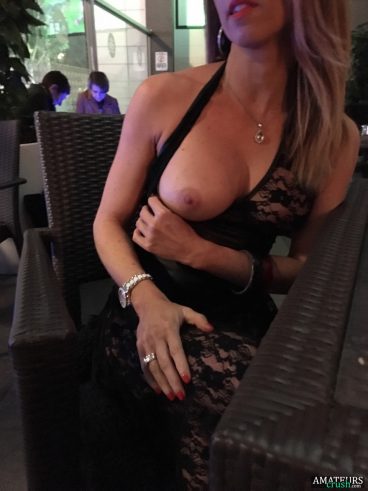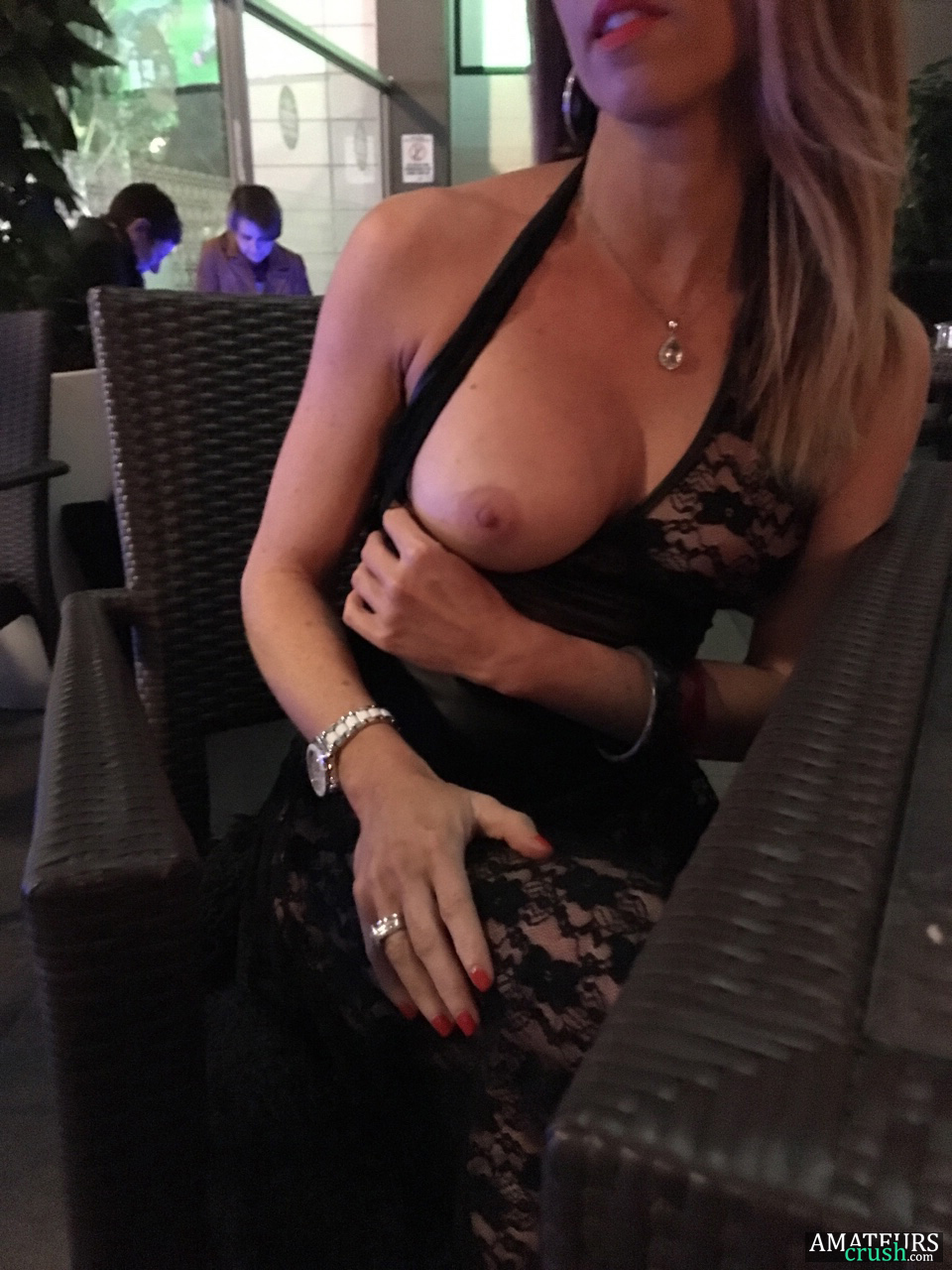 Followup by a college girl with her pants down and showing her tight butt, while walking down the aisle: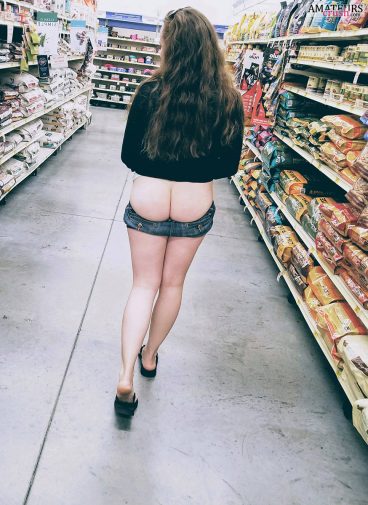 She could use some tan though..
Bent over on the lawn with her pants down! She's just begging for some public fucking here. That rear pussy looks very inviting, doesn't it?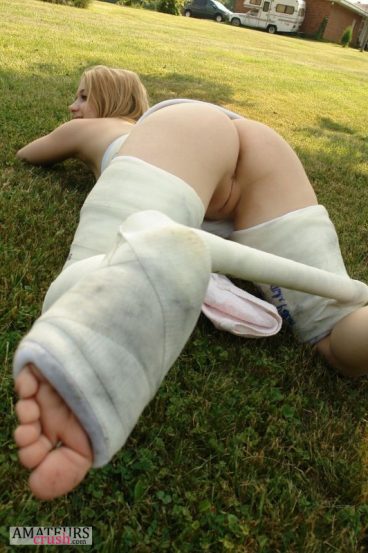 Last Tits and Pussy Flashes
I wish more girls would shoe shop this way. She's wearing no panties and a tight skirt so we can see her beautiful rear pussy when she's bent over here: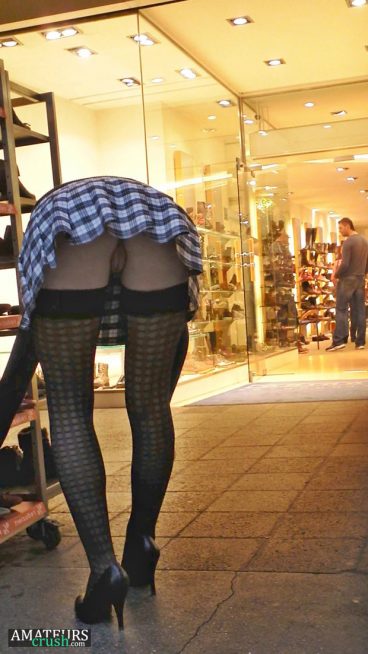 Great sexy picture of some nice pussy flash in public!
Another happy girl doing what she likes: flashing tits in public by pulling her top dress down so her big beautiful fantastic tits can come out!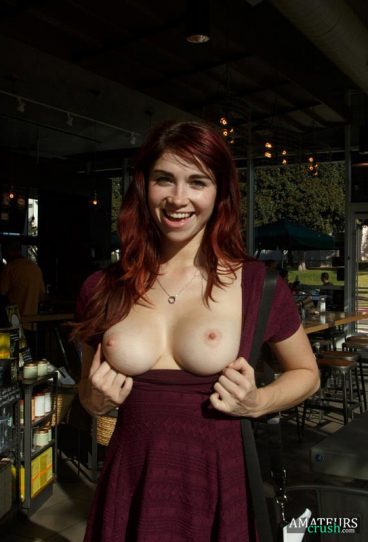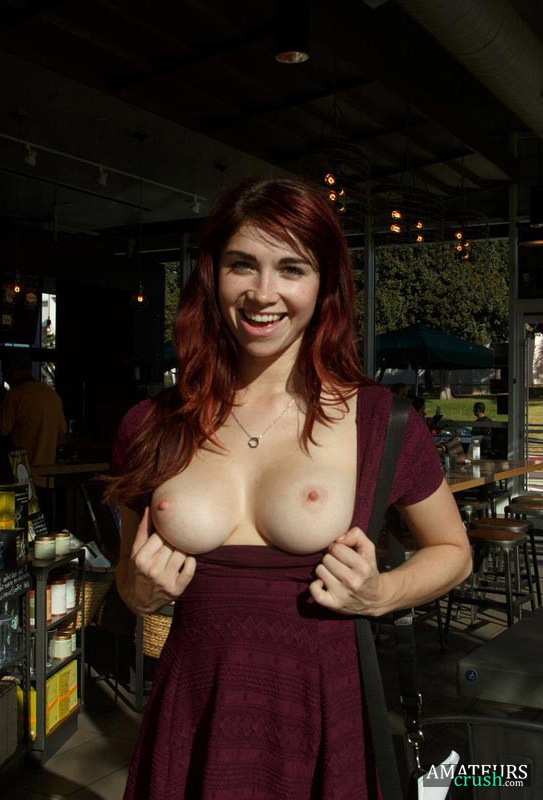 Well, hello! Bent over ass of a sexy girlfriend wearing a mini skirt: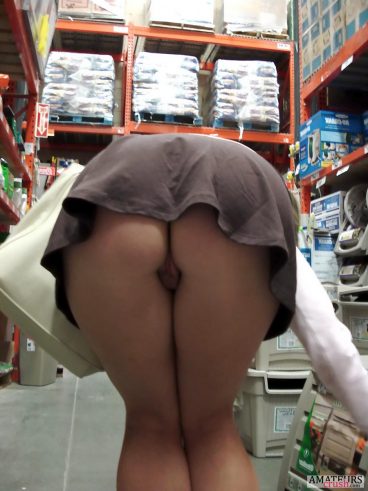 I would take her right here, right now! Wouldn't care if there was people around! This fantastic picture makes me so fucking horny! It looks so fucking great!
We are down to our last public flashing pic! We got a hot babe here, in her red dress with her tits out, showing those beautiful pierced and horny nipples: