Oh my god! So I checked my mailbox today and I found this hot original Homemade Porn thick amateur set inside. Thank you so much for sending these in! You are the real MVP <3 You can't imagine how happy you made me with these pictures. I'm feeling really honored that I can share these pictures and videos with my community! I actually had another girl planned for today for my popular Amateur Porn blog. But she'll have to wait. I mean this girl that I received in my mail has a freaking thick delicious goddess booty. And I'm sure that everyone is going to love this beautiful queen. Now this is definitely how you want to start your Friday night with. And I hope you got some tissues ready. Because she's is going to make you drool for sure.
I do have to say that the set is small though. And I only received two selfies of her. But her three tasty videos is the real seller here. Quality definitely beats quantity nudes every time. I just love how she's fondling her juicy big perfect tits in one of those videos. She's such an amazing teaser. I freaking love this girl! And I hope I can see more of her soon! I think it's also safe to say that she's all natural too. I would rate this sexy amateur a ten out of ten any time of the day. Enjoy!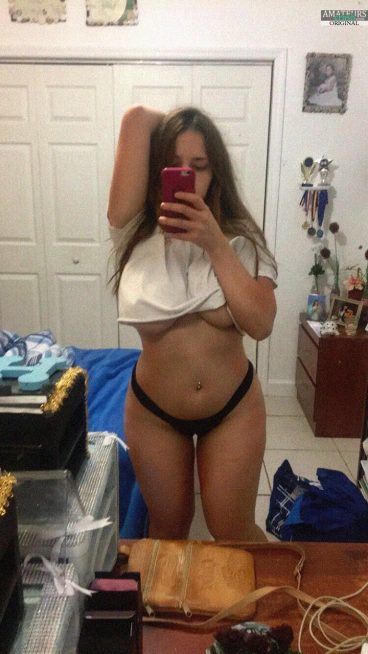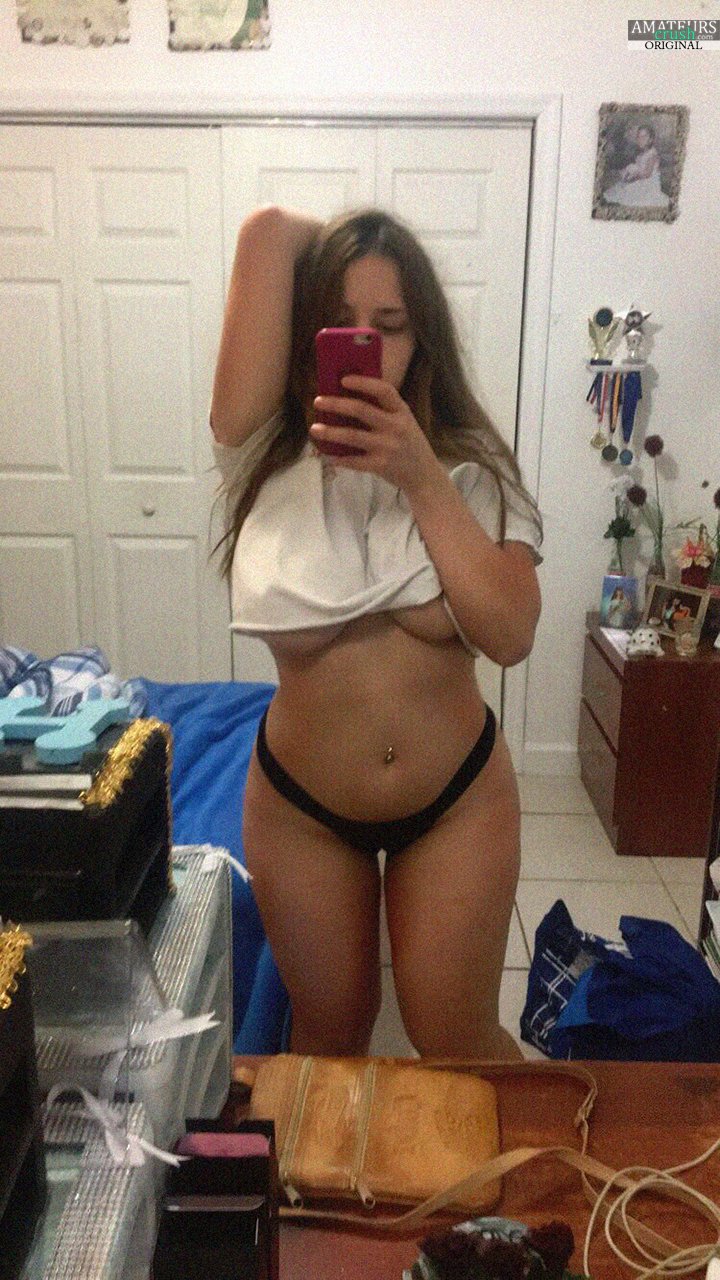 Small Update: So Helena just confirmed to me that she send me her nudes in herself <3! She also mentioned that she's just twenty-two years young. God, you are beautiful!

Busty Thick Amateur Helena
So the only sweet naked thick amateur pic that I got of her is where she's showing her amazing twins. You can't deny that those pair of jugs aren't perfect. You definitely wish any girl that you get with will have a pair like busty Helena. Some of us can only dream about this. Just as some of us can only dream about taking sexy Taylor's Big Juicy Ass from behind. I mean, sweet Jesus those titties are incredible! Looking at those nude big tits alone makes my hands all itchy.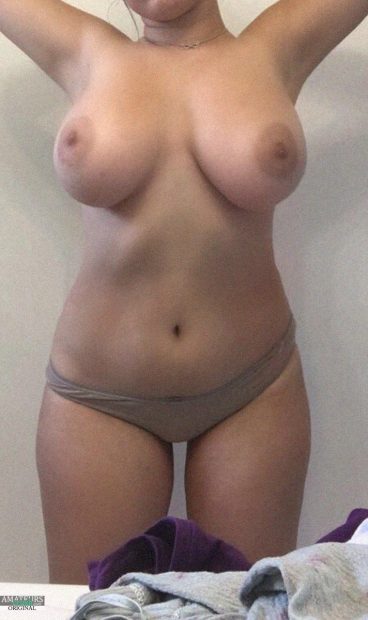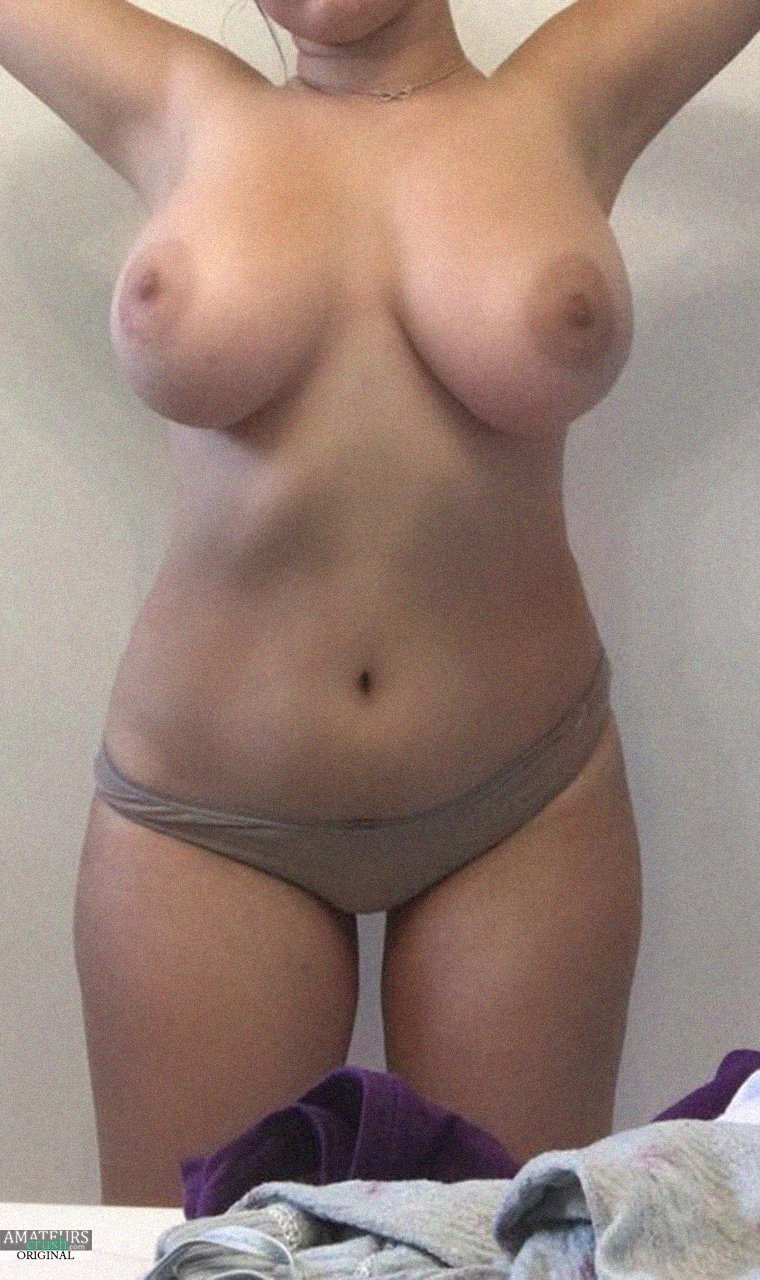 I can't stress out enough how incredibly sexy her thick booty is! I would really love to see more of this sweet girl <3 Don't you?
Thick Amateur Girl Porn Video
No doubt that her three videos are the highlights of this post. I told you that she's an amazing teaser. And you are about to find out why. Of course all my hot Amateur Porn Videos are hosted on my other site, called ExAmateurPorn. I know that I don't update that as frequently as I hoped. But hey, I'm trying ;). Don't forget to bookmark it too if you like it.
So Helena's first video is a tasty ass jiggling teaser:
Even though you can't see it that really good. You know that ass is freaking amazing!
Followup hot amateur porn teaser is of Helena playing with her tasty tits:
She definitely knows how to tease! I only want her more and more right now.
Now this is probably the video you want to see the most:
Unfortunately she's not showing more. But hey, you can't have it all! I'm already happy that I received these in my mailbox. I freaking love this busty thick amateur babe <3
So those were all her sweet Original Porn Pics and Videos! I really hope you liked them as much as I did posting them up. And don't forget to comment too. Because that might convince her to send me some more beautiful Amateur Nudes. And I know we all want that <3