You probably won't believe it, but I actually received more of our beautiful Thick Amateur Goddess Helena! And her new videos are even better than the last ones! I'm so excited to share these with you guys. Sweet Jesus, she got the most amazing booty ever <3 Thank you so much Helena for sending more of your original Homemade Amateur Porn videos in! I freaking love it and I know my community do too! I really can't stress out enough how gorgeous she is. I just freaking love everything about this amateur. Especially the way how she knows how to tease in her videos to make us go crazy. So freaking hot! Enjoy!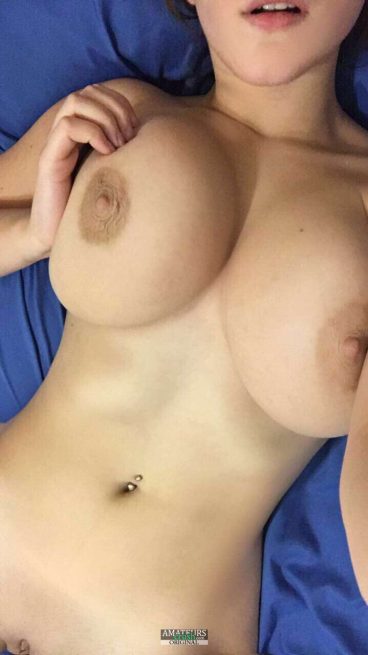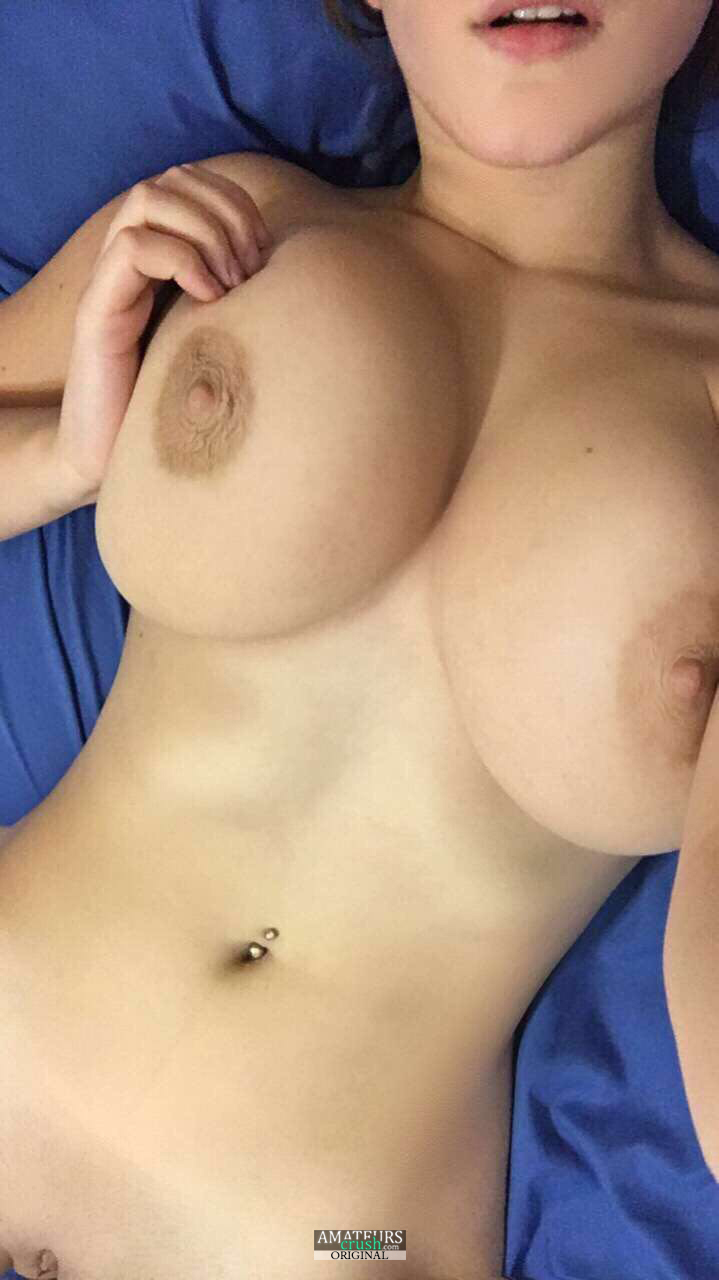 Oh, and don't forget that you can't send me your videos in as well! I get ten thousands plus visitors a day on my popular Amateur Nudes blog. So you will be getting great exposure for sure! And remember that quality does matter!

Helena's Amateur Porn Selfies
So the moment you've probably been waiting for. Four amazing teasing homemade porn videos of Helena playing with her tits. You wish you had a girl like her. And she would be sending you these selfie porn in everyday. Or at least that is what I want. Don't forget to comment if you like them too BTW! That might encourage her to send in some more :). Have fun with these!
Busty Helena Selfie Porn in her red sexy lingerie:
Just look at how she jiggles her busty tits around! She's such a teaser <3
And here I got her hot amateur selfie porn part 2. She got her tits out right now and playing with them:
I bet you would love to get your hands on that!
Of course I received a sweet naked busty Helena selfshot porn with nothing on:
I can actually imagine her doing this all day long. I mean when you got a thick sexy booty like her, it's hard to not touch yourself at all. Right?
And here she's just being mean:
Helena is feeling herself up while not giving us a better view of it. You know she's definitely wet down there.
So I don't want to be rude. But I'm sure I speak for all of us when I say: "We need more Helena!" ;). If you are reading this, please consider to send us more teasers! And if you would like to please me personally, I would LOVE <3 to have a bent over selfie porn play of you ;). I'm just saying it, just in case you were out of ideas.
In the meantime you guys can visit my other girls on my Amateur Porn Pics site. And to help you out, I can definitely recommend you these sexy Ex Girlfriend Photos leaks to start with. Or if you are more into girlfriends with great asses, these original My Sexy Girlfriend Mina Part II amateur shots will probably please you too :).