Time for some very sexy random amateur pics of some super hot girls! We got (almost) everything that your heart desires in here! We got girls showing their bent over ass, doggy style sex pics, college girl nude selfies, naughty snaps and some really hot wet dripping pussies! This is the first, of many more to follow, sexy naked amateur pics! You know that this is definitely going to be one of the hottest amateur collection out there! So lets get this awesome post rolling!
Starting with Momo, the pussy destroyer! How many man (or ladies) are jealous of Momo right now? – Tasting her delicious Asian Wet Pussy: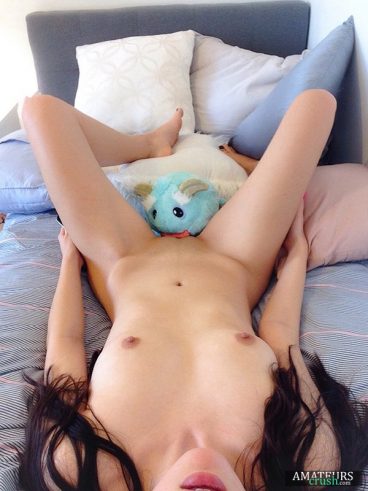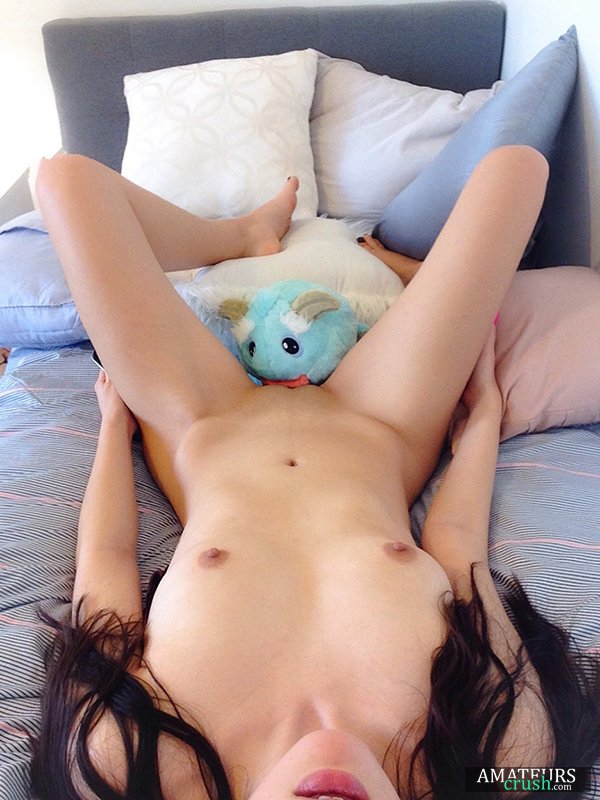 Second one, we get an incredible look at some hot amateur pics of an 18+ college teen taking a break from her homework to flash us her gorgeous titties: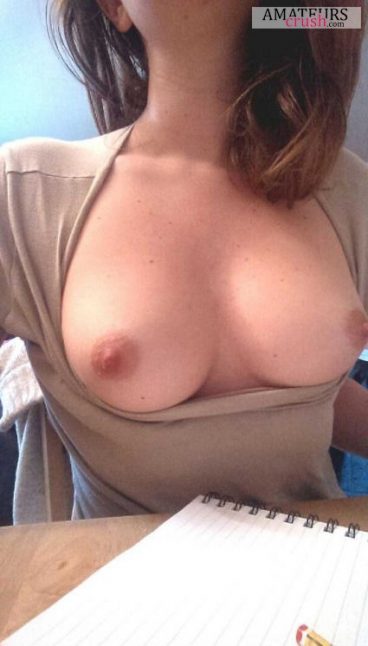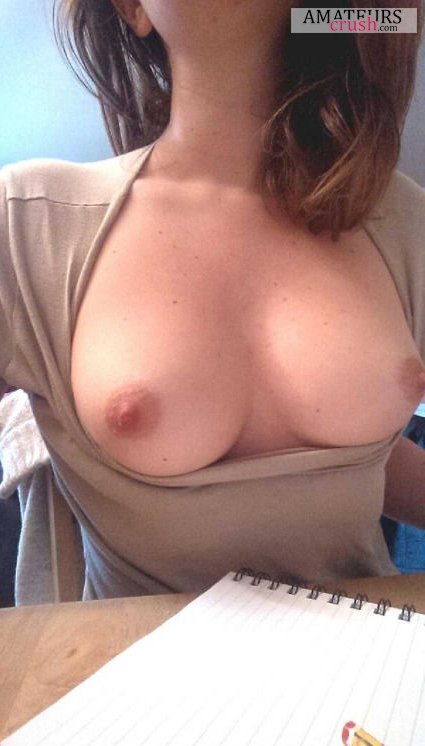 If only my classmates were this naughty..
Amateur Nudes
Ah, the perfect view and sex position for a girl with that kind of ass! She's taking it nicely deep inside her pussy in this awesome reverse cowgirl position: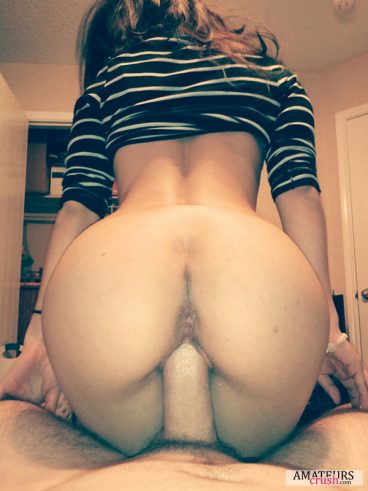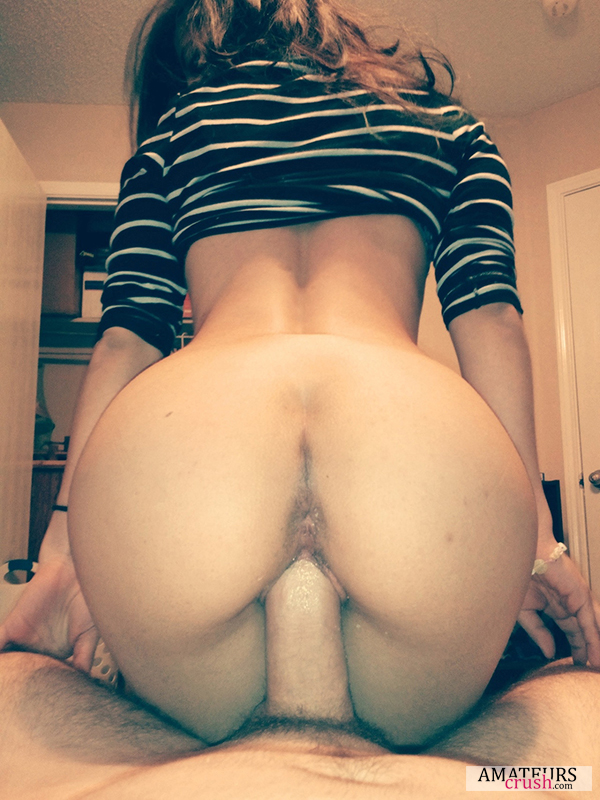 We got plenty of Amateur Sex Pics waiting for ya in this post!
Now, if you have a thing for wet panties and very wet juicy pussies, then the next picture is definitely for you! We got a beautiful shot of a vagina drowning in its own juices here: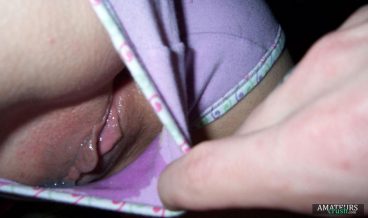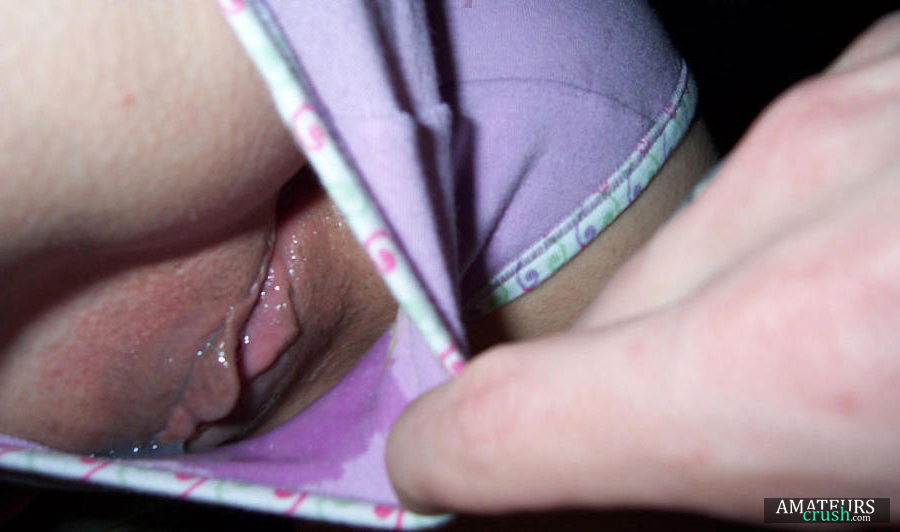 Look how messy and sticky it is!
Next, we got a super hot amateur pics of a naked girlfriend bending over with her beautiful ass back: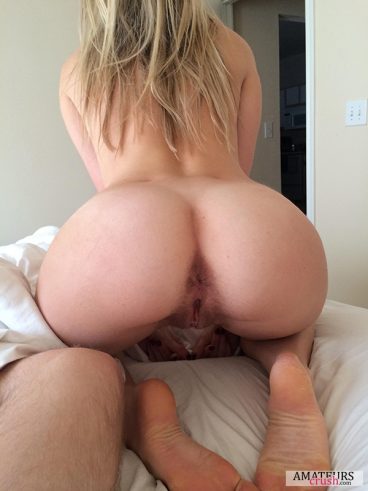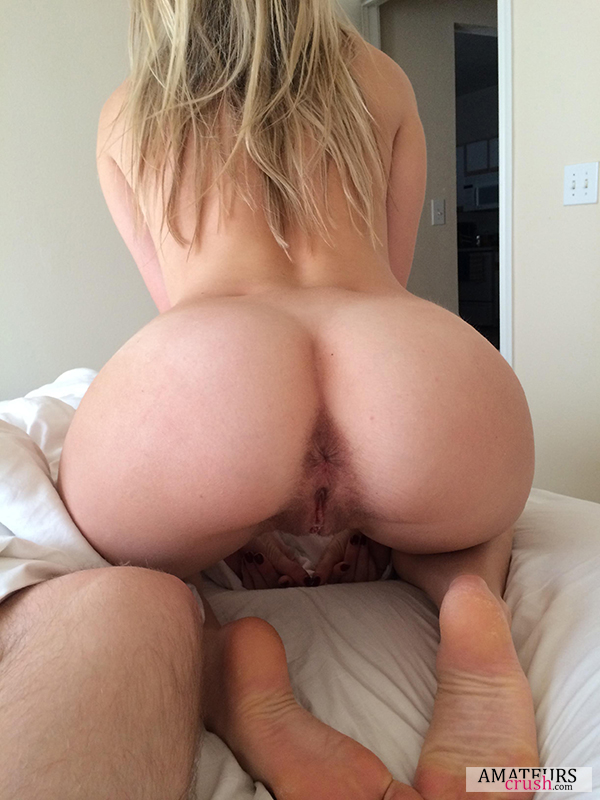 Now she's waiting for some fun!
Of course, a sexy naked amateur cleavage pic should be in the random collection too: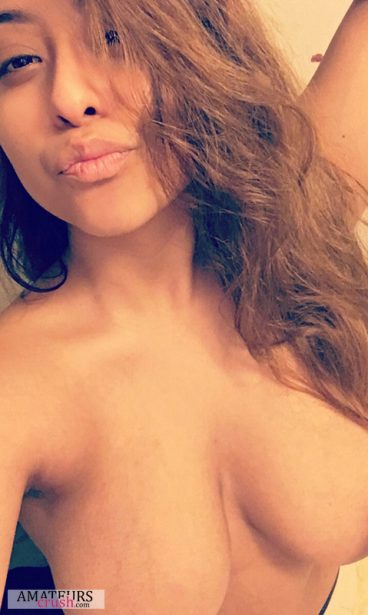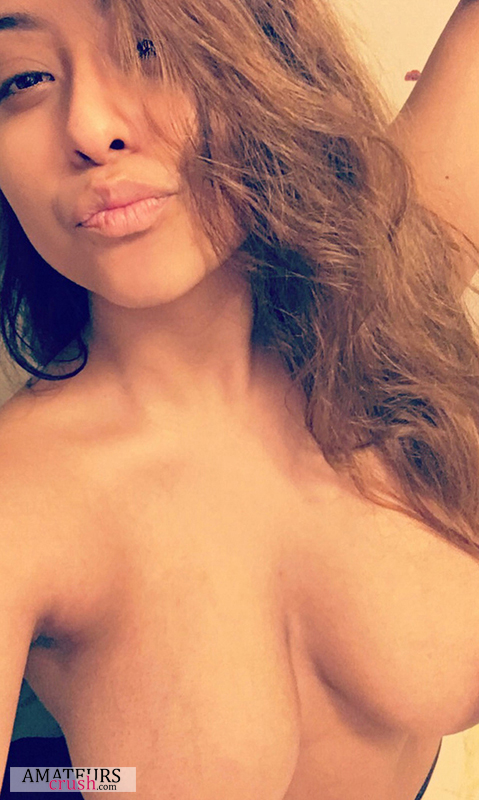 Did you know you hit their spot easier when they got their legs up? No wonder many girls love this sex position! You can penetrate her deep like this, just how this ex-girlfriend loves it: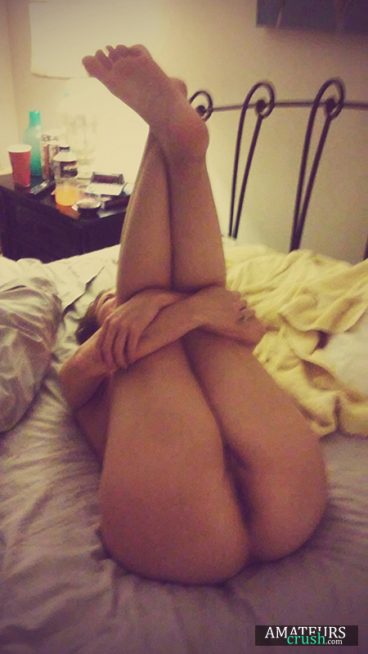 If only you could come home to this everyday right?
What a beautiful Amateur Ass Underwater! She's sticking that fantastic ass back and we get a glimpse of her her juicy Rear Pussy from behind too: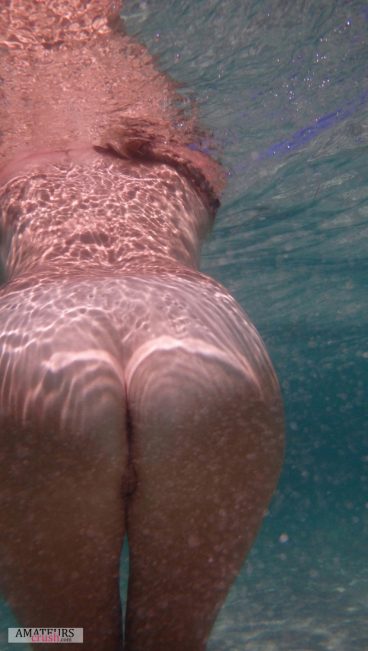 One of the many superb quality Amateur Pics that we got here! <3
Now the next one is a bit of a tease. We got a busty wife pushing her sexy big tits against the shower glass: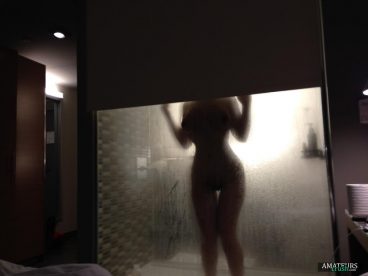 Now imagine yourself in the room with her and she's teasing you like that.. What would you do?
Bent over asses are super hot! I said it time after time! Here we got a great Amateur Sex Pic of a girl getting a cock penetrating her tight little juicy Pussy From Behind: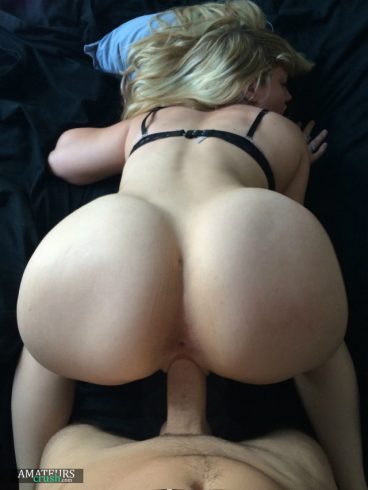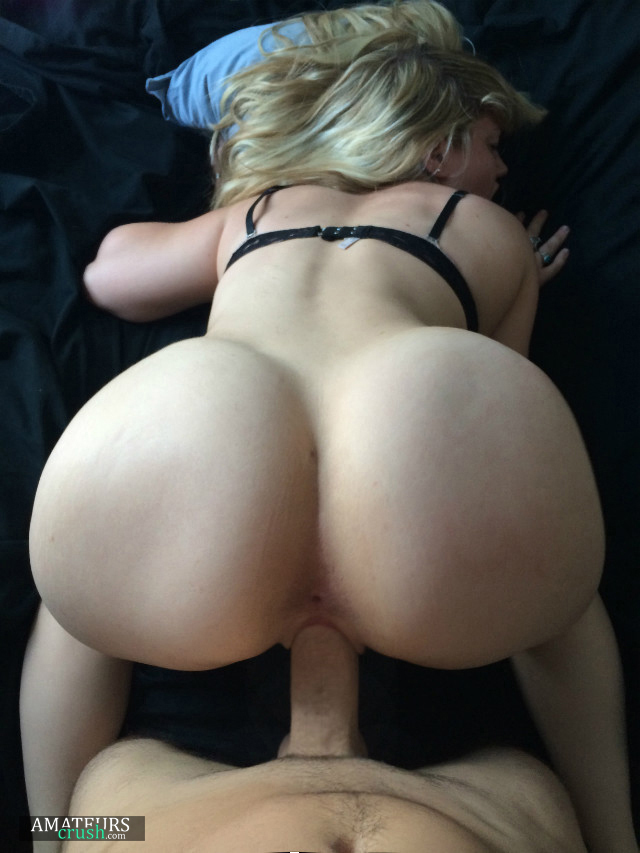 You can tell from her face that she's loving it! Doggy style sex pics are always great to look at!
Sexy Naked Amateurs
Followup by another fantastic amateur pics of two girls kissing each other passionately: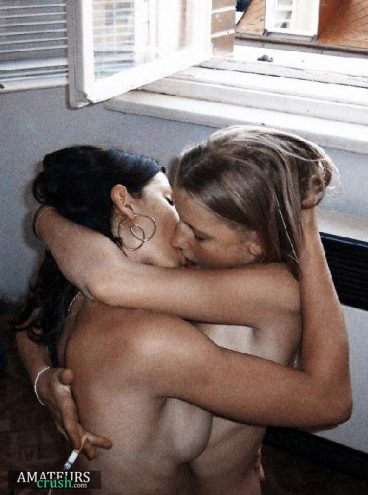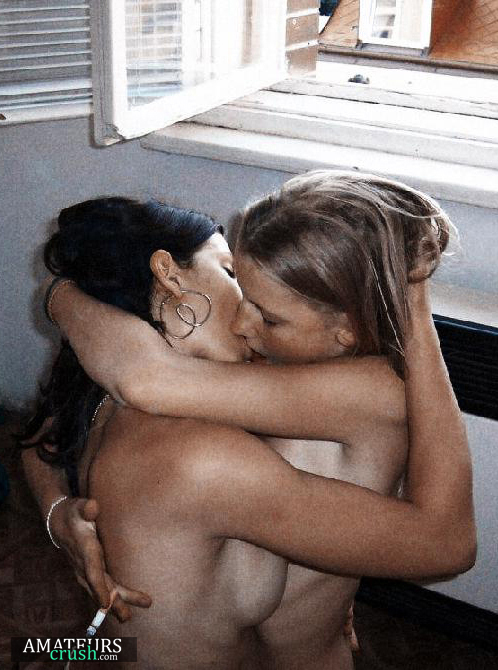 Two girls kissing is always great to look at! Very hot!
Next we got ourselves a nice MILF, wrapped like a present, and spreading her legs with her beautiful trimmed pussy: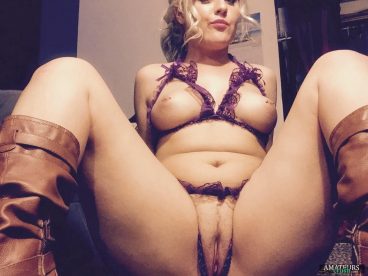 She's got some great tits too! Another very sexy amateur pics!
These horny girls just can't stop touching themselves, and I can't blame them. Beautiful naked amateur selfie with her tits out: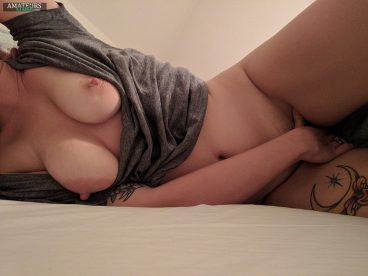 Meet Eleni, the very cute barista! Yes, we got some non-nude amateur pics too! Wouldn't you love to get your drinks served by her: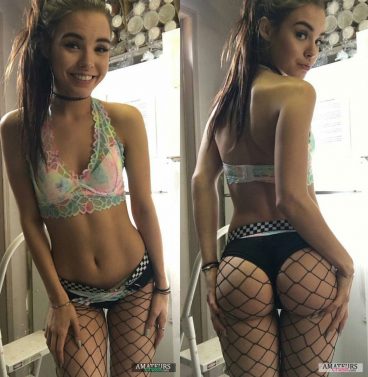 Who ever opened these shops with cute barista's is a genius!
Next photo, we got a super hot girlfriend with her Busty Tits, spreading her legs to show off her delicious bald pussy in this great naked amateur self shot: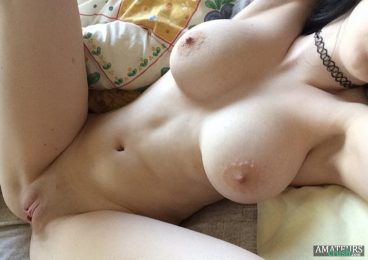 Did anyone ask for a Busty Petite Girl Pic? Cause we got a super hot one right here, showing off her incredible big breasts: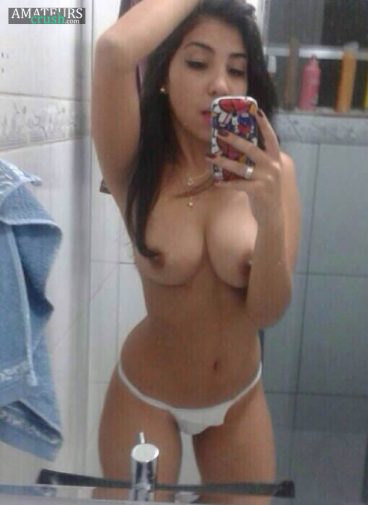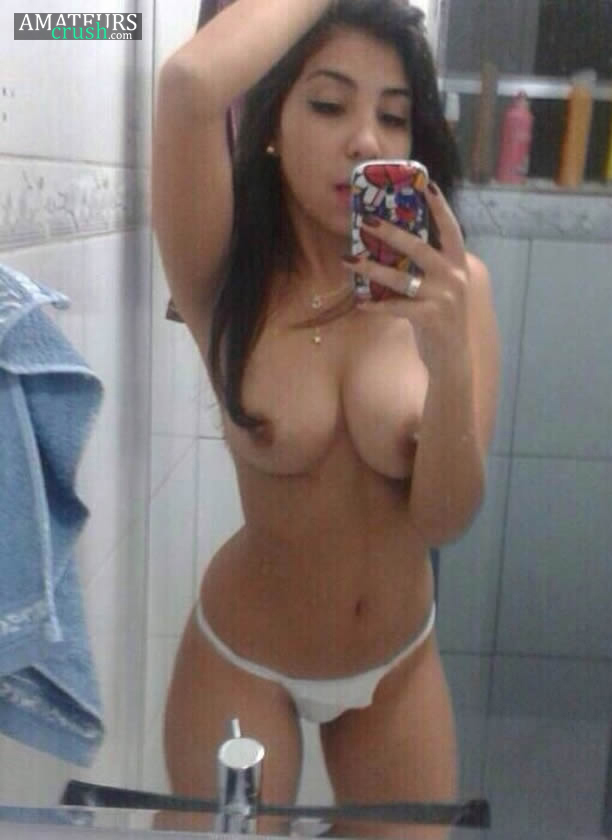 God, I love fucking petite girls! They are just super sexy and just perfect for me!
Or do you prefer Asian girls with their puffy nipples? Yes, most of them Asian girls got great suck-able puffy nipples, if you didn't know that yet..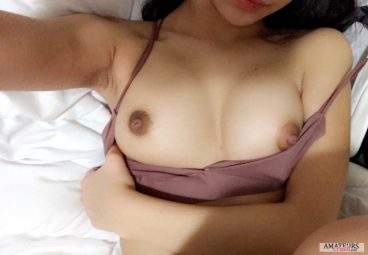 Stick around, if you like Asian girls. Cause we got plenty of amateur pics of hot Nude Asian here!
That moment when you're about to cum and just pull out just-in-time for a messy cumshot pic: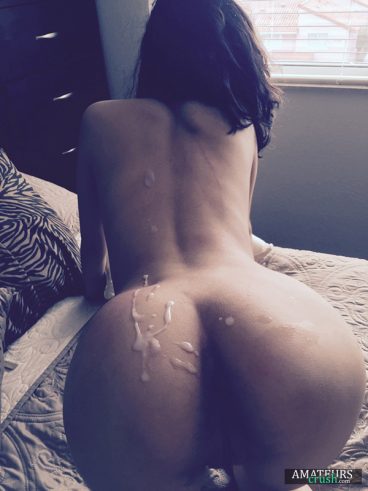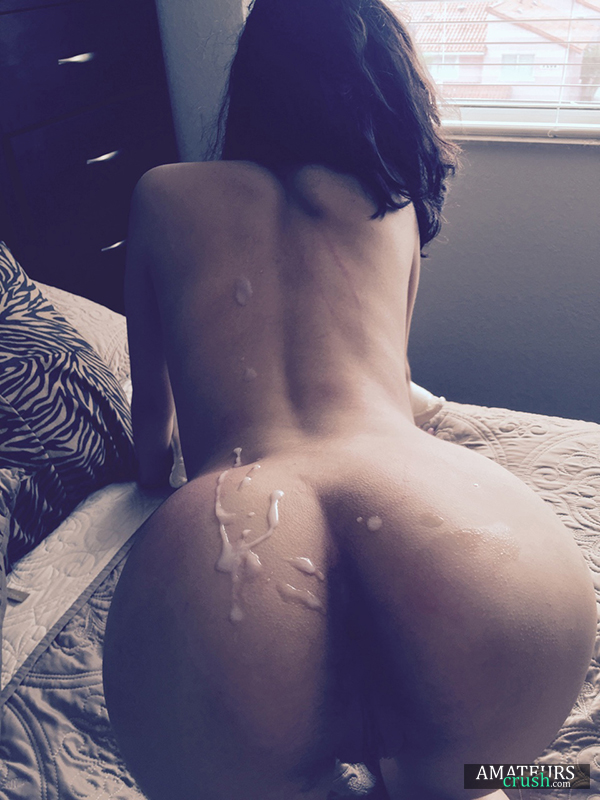 Or do you always like to cum in their mouth so it won't get that messy?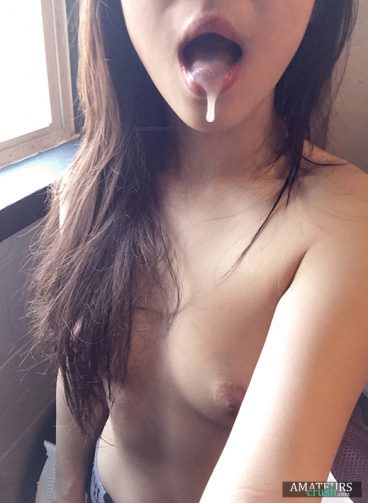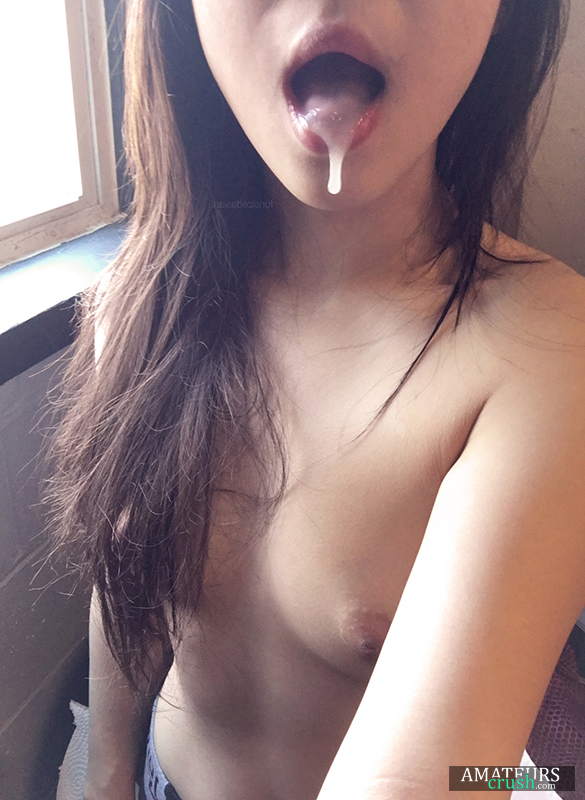 You find a beautiful naked amateur lying on your bed and showing her tight ass stuffed with toys.. What do you do?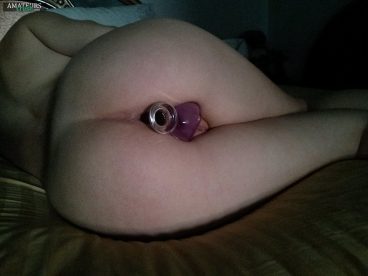 Except from taking outstanding amateur pics of her beautiful ass of course!
Amatuer Nudes
Now this looks like a start of a great party to me?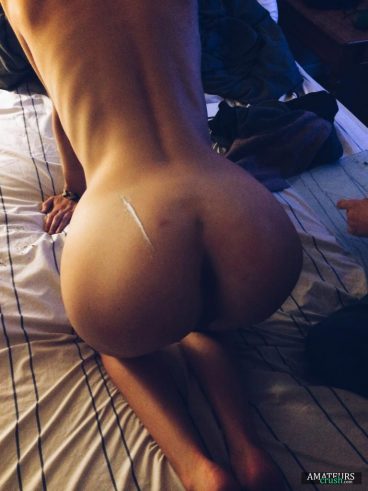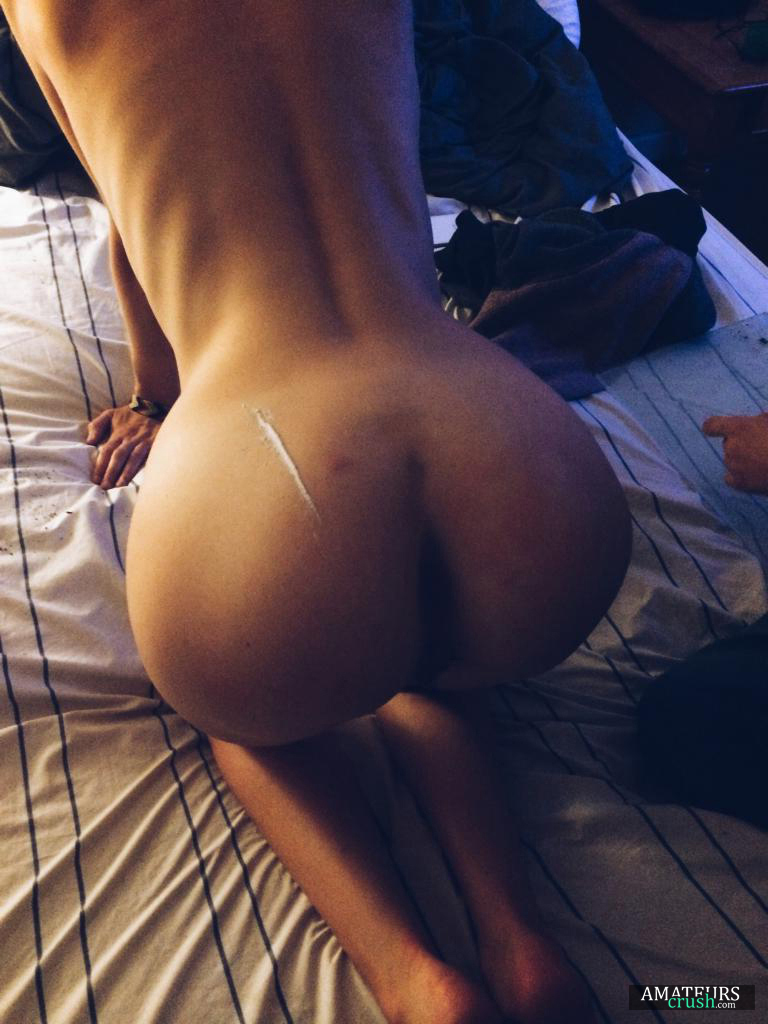 Of course we also got sexy Upskirt No Panties Pics for ya! But this photo is way better, cause of the wet dripping sticky pussy juices that is coming out of her cunt: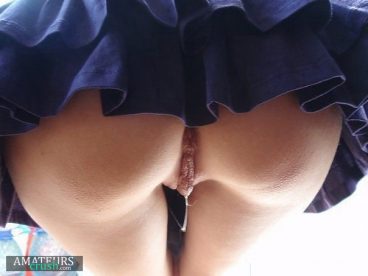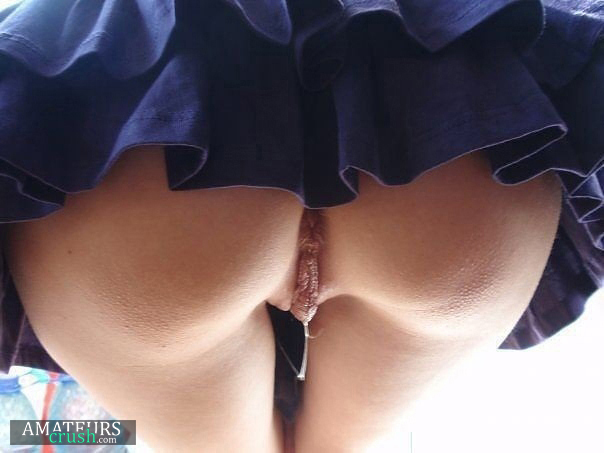 Double the fun with two girls taking out their beautiful tits out of their top: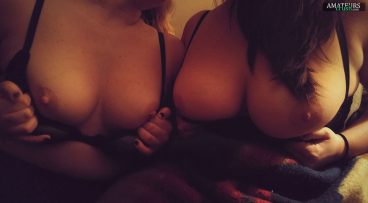 Next few amateur pics are from a group of besties having some fun!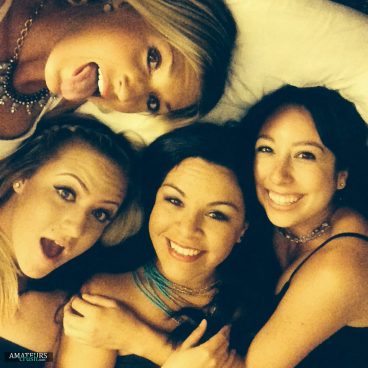 Everybody boob out selfie! Looks like a great group to hang out with, doesn't it? They already got their boozes ready for a wild night out!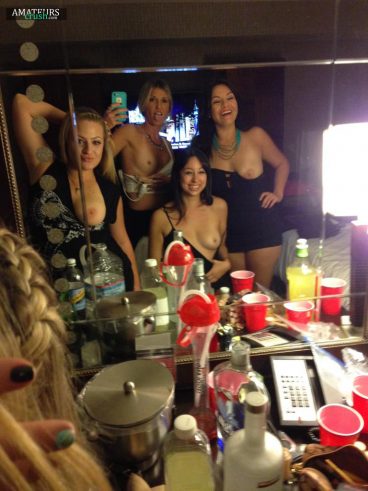 And you know how much girls love going to the toilets together, so what happens when they all need to go at the same time? Well, we got this awesome Girls Peeing Caught picture: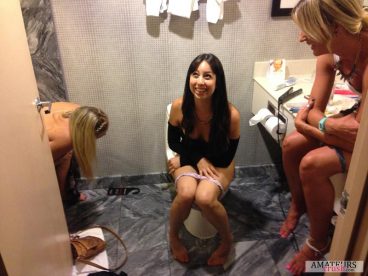 Naughty Snaps
Moving on to our next hot amateur pics! You are about to see some pretty sexy Naughty Snapchat Leaks that will surely get your blood flowing going down south!
Starting with this super hot girlfriend taking some nudes in the bathroom airplane! I would love to join the high mile club with her!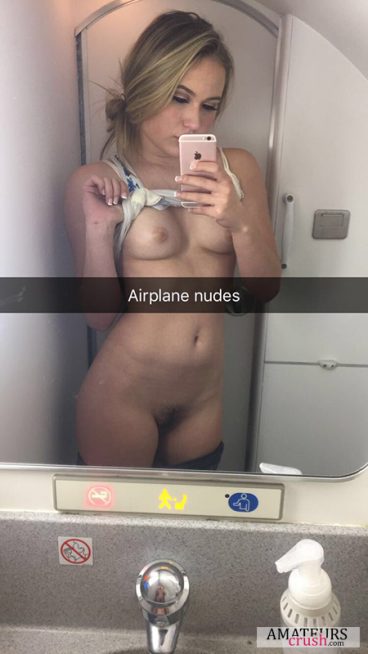 "It's dinner time!"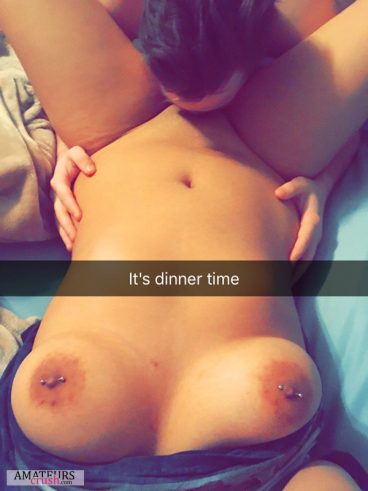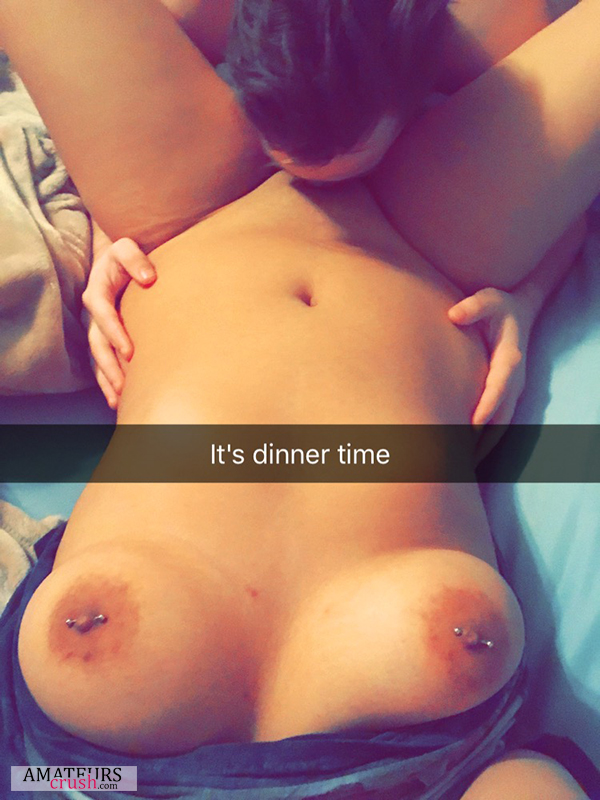 The best caption for this Naughty Snapchat for sure! I'm hungry for some juicy wet pussies myself!
"Morning titatesssssss <3<3<3"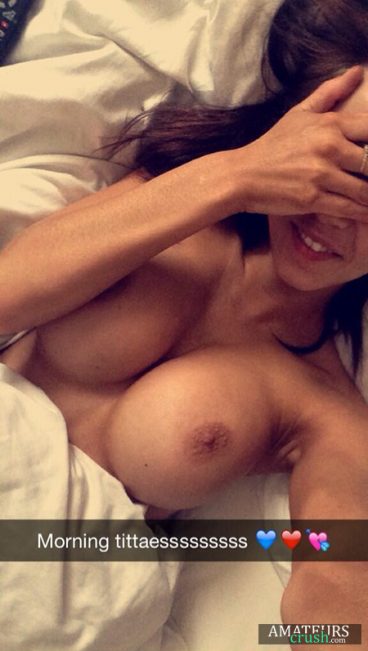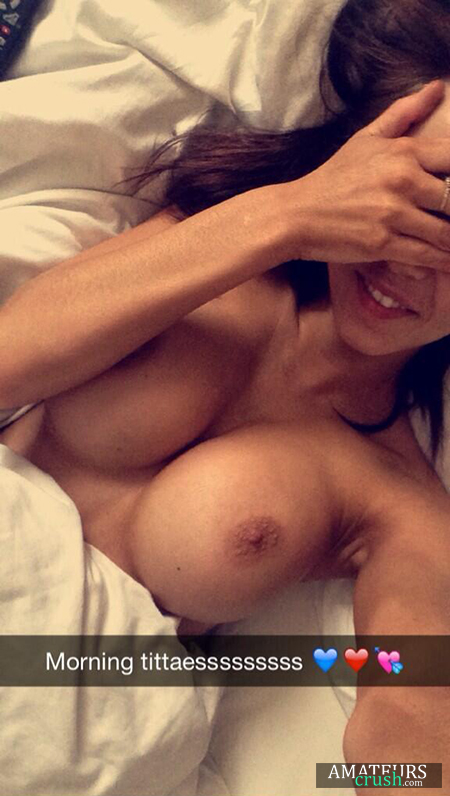 Morning boob pics are always great to wake up too!
"Sun kissed"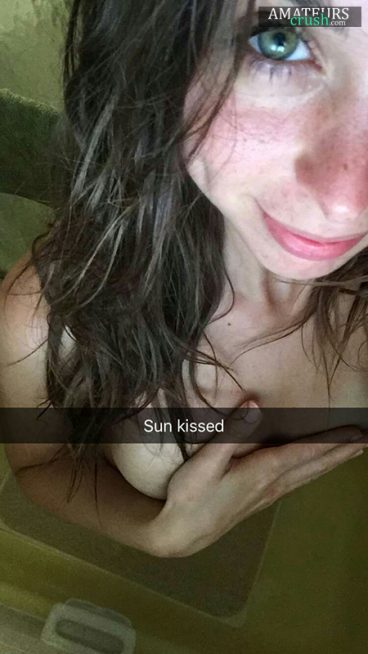 Not sure what that caption means, but this is still a goddamn sexy teasing snapchat pic!
Now that is what I call an ass! Holy cow, what a big booty! <3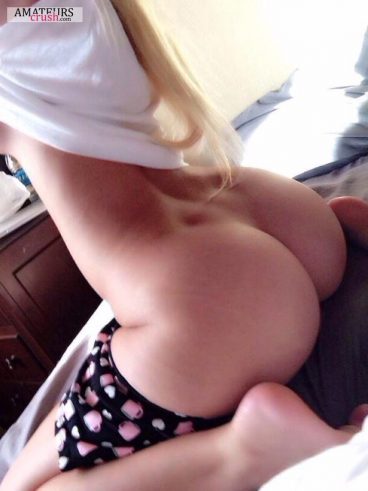 Aren't you glad that you checked out our amateur pics random collection!
Next up, we got a teen flashing her big delicious breasts in this snapchat selfie: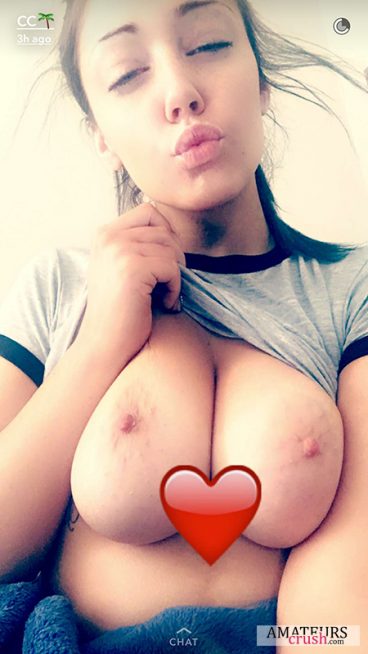 Loving the boobs! <3
Here we got another awesome Naughty Snapchat Pics of some hot morning big boobs: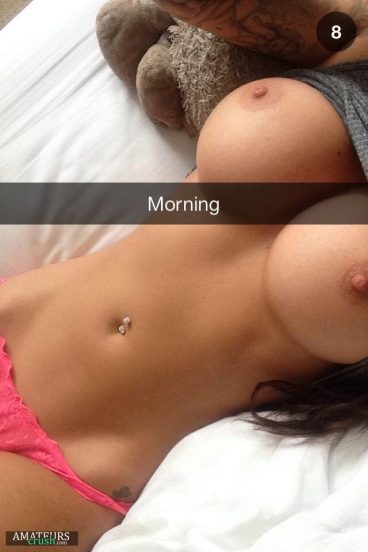 "Come shower with me? My bf is gone"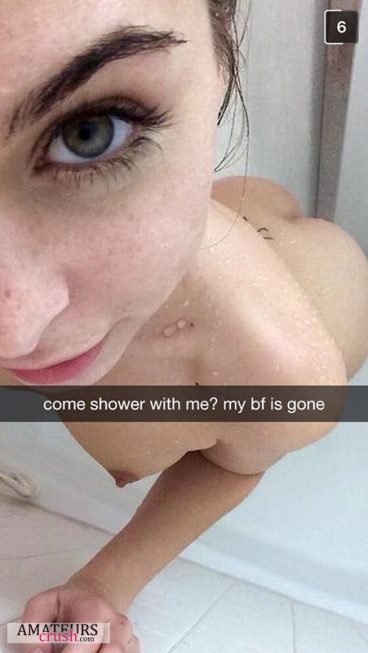 All sluts! All girls are filthy sluts! Not, that I wouldn't come over to fuck her though, but still.. All girls are sluts! lol
More Sexy Girls
Next up we got a nice BDSM pic of a naughty girl wearing sexy lingerie in cuffs. I bet she feels really really naughty and is just begging to be punished. Time to get my whip out!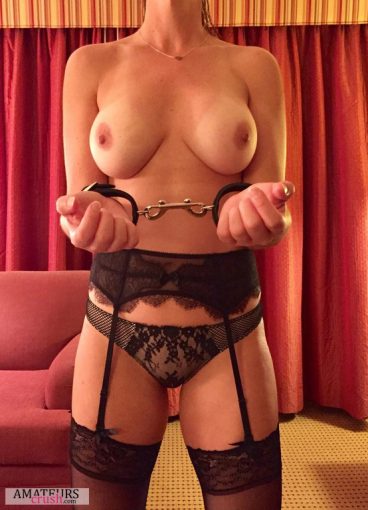 If you are into BDSM, you might like the Femdom Pics too!
We got some great amateur pics of shower girls too! I hope you like them wet and dripping: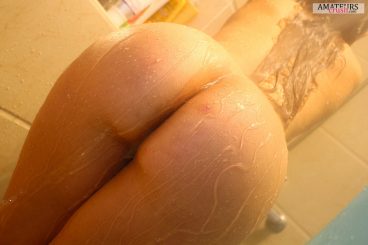 As you can see, we got plenty of Busty Girls showing off in our Amateur Pics collection: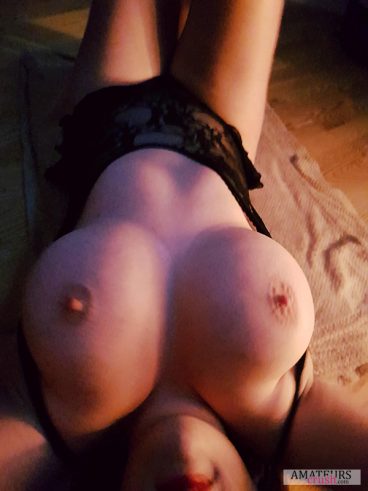 Here we got another great bent over ass and pussy pic of a sexy girlfriend: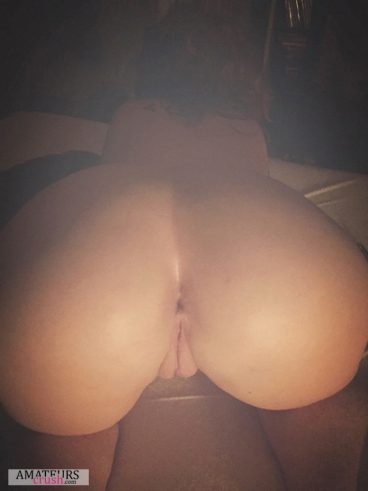 Delicious looking pussy! 'Head' in first?
Next picture shows exactly how it would like if you would take a shower with a busty girl. It is just like you are standing there and looking down on her amazing Busty Tits: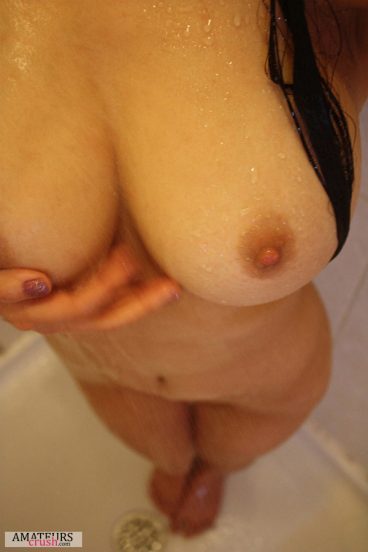 Here we got a nice soapy bald pussy pic: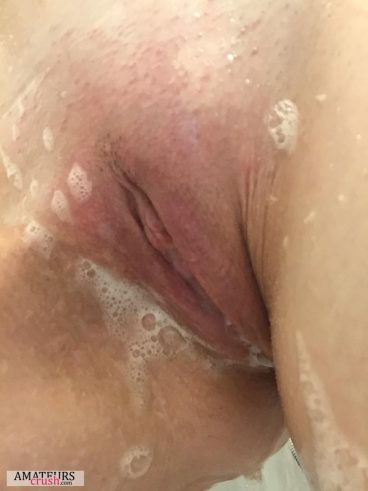 Yup, those parts need to be cleaned too, before you fuck them dirty again! Her pussy looks tight as fuck though..
God, I would love to receive sexy selfies from hot girls like her. This would definitely make my day. Fantastic naked amateur selfie of a teen: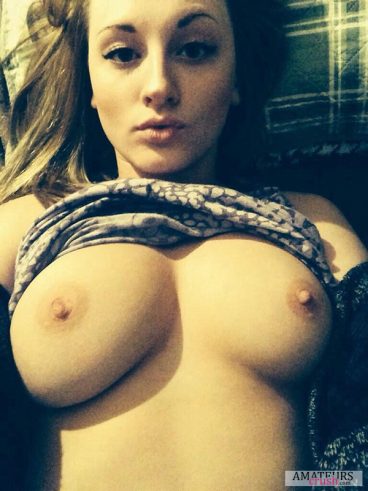 Teasing Hot Naked Girls
Yeah, this post is filled with teasing pics! Cause that is all that you'll get.
Here we got another amazing teasing Amateur Pics of a sexy girl lying on her flat stomach, with her legs up, and her panties down her legs, showing us that super hot Rear Pussy and tight ass: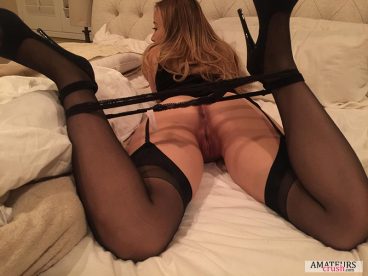 This is definitely a teen college student! Look how messy her room is. She got her priorities straight though: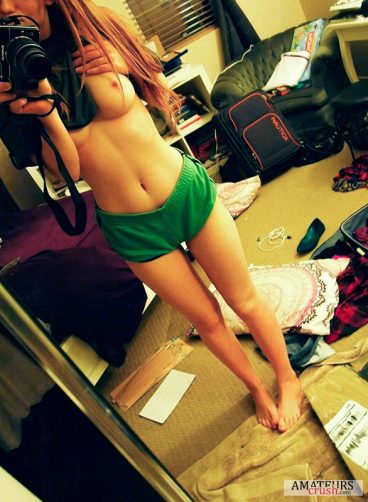 Some people can only dream about hot steamy sex with two girls! This is just how I imagine it would be if I ever got the chance. One girl bending over and eating the other girl out, while I'm pounding that pussy from behind <3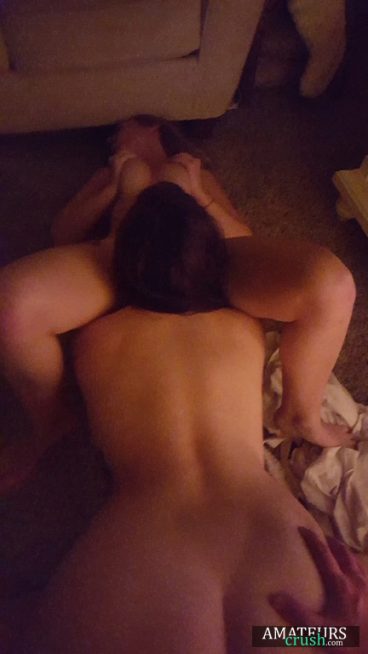 Very hot Amateur Sex Pics for sure!
Next up, we got another Voyeur Pics for you to enjoy. A hot girl doing some Public Flashing of her tight ass and pussy: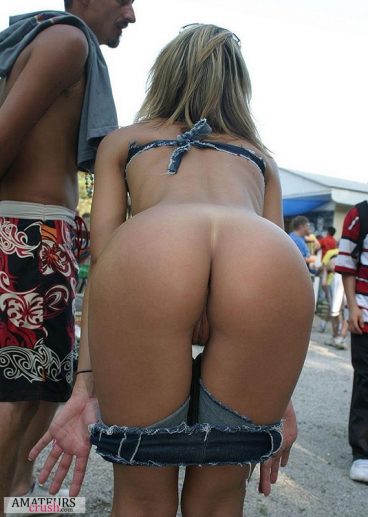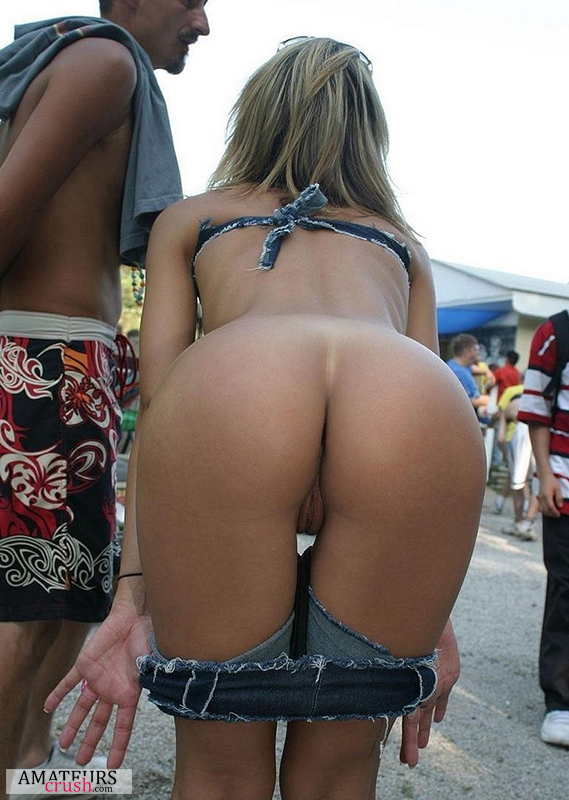 This is the right way for killing time in the laundry room. Trying to get the hottest and sexiest amateur pics to show off: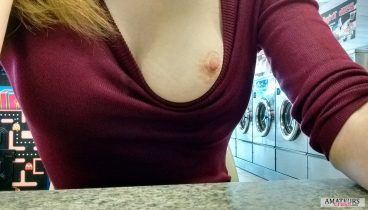 Another Naughty Nurse at your service! And dayumnn, look at her big hard puffy nipples: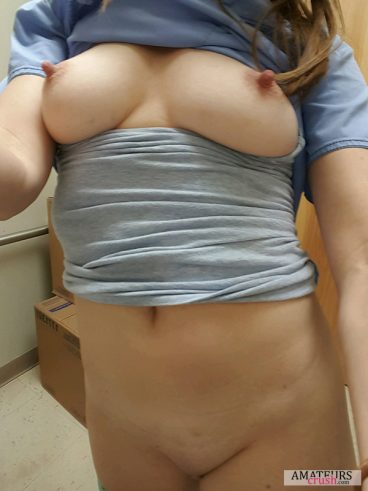 Holy cow, those big tits are sexy as fuck! If you want to see some more amateur pics of naughty nurses at work, I posted some Sexy Nurse Pics up a while ago in the wives section! Or you can always check out the Naughty Nurse Pics from the Girlfriend Nudes category!
Next up, we got a super hot wife with her panties slightly down, bent over the the table, and spreading her butt cheeks: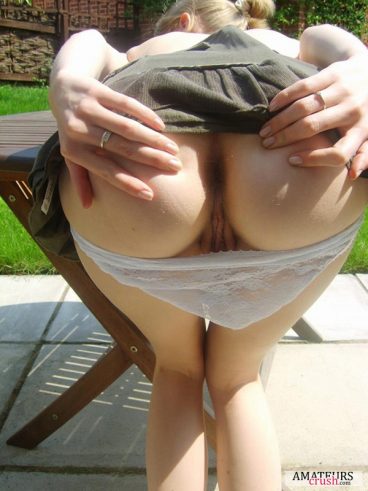 Fantastic ass pic for sure! And a really delicious looking Pussy From Behind! I know you want to stick your tongue in that! Cause I would love to taste her too.
Sexy Naked Amateur
Followup by a college girl, with her pants on her ankles and no panties on, bending over! By the looks of the traces on her ass, we can come to the conclusion that she got whipped a lot for being a naughty naughty girl: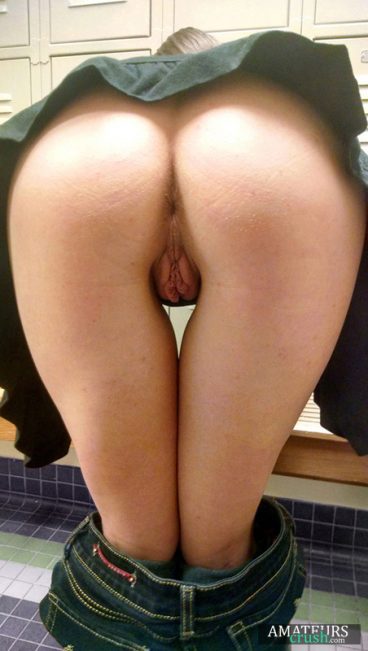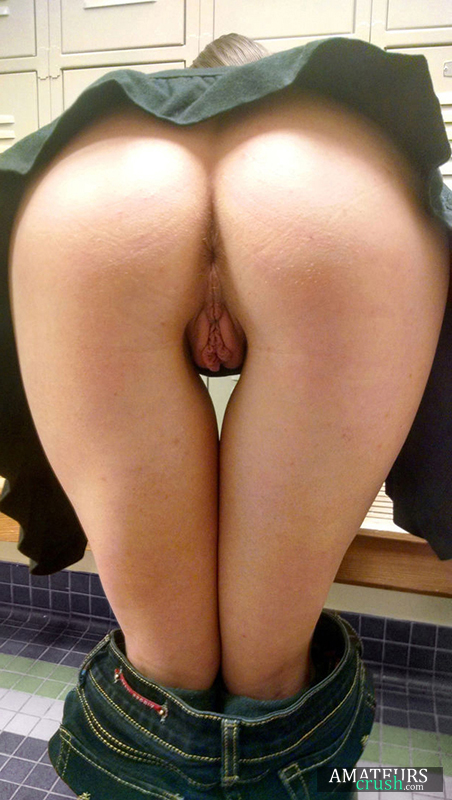 And that twisted pussy looks fucking great too! Just one of the many perfect amateur pics in here!
Who doesn't love Wet Pussy Pics? Especially puffy pussies: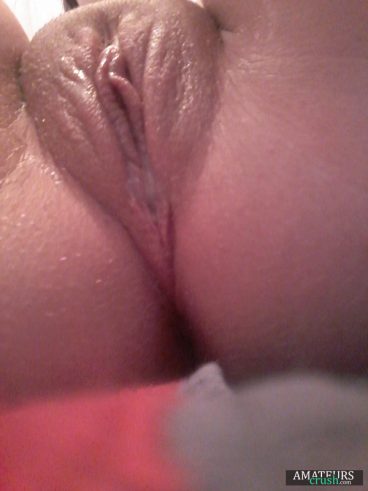 It's all wet and dripping, filled with delicious pussy juices <3
Next one is a sexy naked amateur teen lying on her bed and taking a nude selfie of her beautiful tits: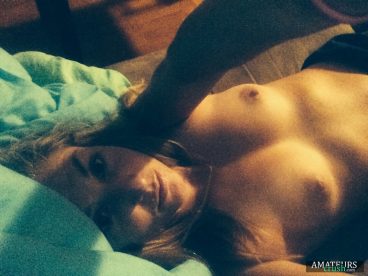 Those curves! <3 Small waist and a big fucking ass girlfriend, sitting on her knees and sticking that fantastic ass back! Those sexy lingerie is making this picture 100 times more hotter than it already is: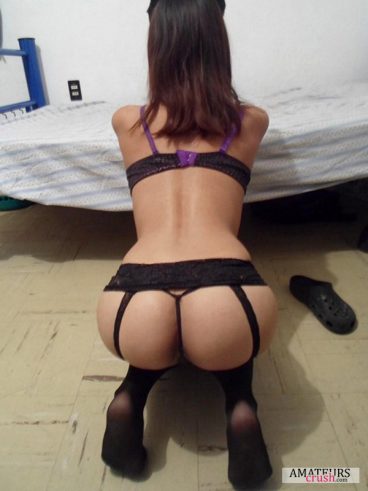 She looks like a present ready to be unwrapped! Super hot bubble butt on this girlfriend! And we got plenty more of these hot amateur pics!
You wish your girlfriend would had these kind of perfect Banana Boobs with puffy nipples: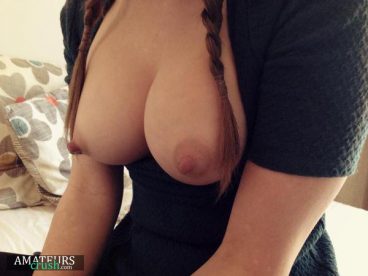 I bet you want to suck on those nipples badly! Milk anyone?
You can't help wondering if those perfect big breasts are actually filled with milk or not? I mean, look at those sizes! And they look soft as fuck too!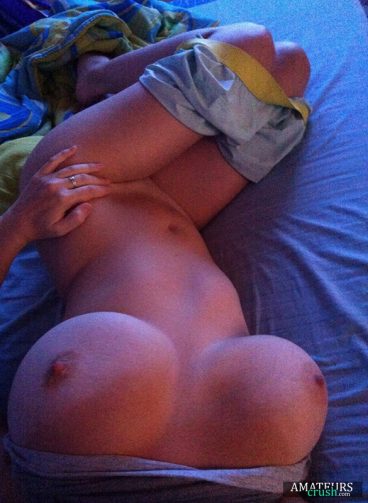 A beautiful naked amateur showing off her incredible booty.
Next amateur pics we got, is a hot blonde naked amateur with per panties down and sticking that tight ass back for this hot photo: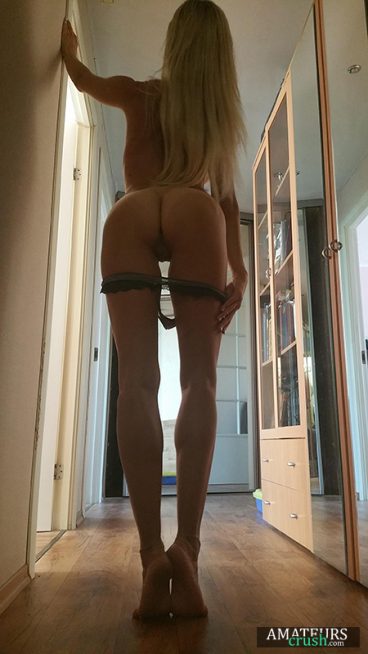 Do you like Juicy Pussy Pics dripping down? Cause that's up next: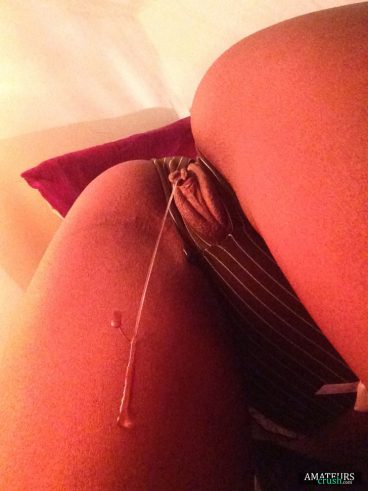 Well designed panties! Her pussy fits just right through that tight hole and creates a nice dripping string.
That booty though! You just can't get enough from bent over ass pics!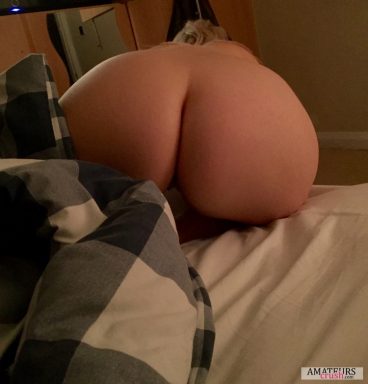 Finally, we gonna end this awesome Amateur Pics collection with a Hot Girl Masturbating Selfie! She has a very wet cunt and its Juicy Pussy is creating a nice long string with her finger: